Why Mary Austin From Bohemian Rhapsody Looks So Familiar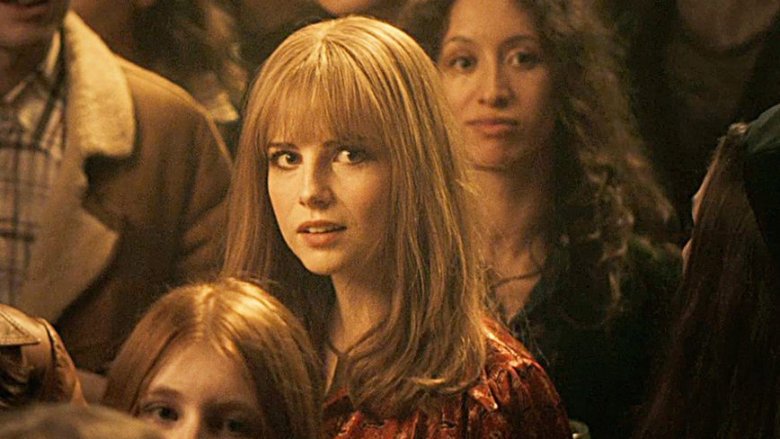 Getty Images
Without Mary Austin, it's hard to say where Freddie Mercury — and by extension, Queen — would have ended up. The charming beauty was a lover, confidant, and friend to the legendary rock star, and helped support Mercury to the heights of superstardom. British-American actress Lucy Boynton brought the role to the big screen in Bohemian Rhapsody, exposing her to a large audience that might not otherwise have been familiar with the actress despite a growing body of work.
The New York-born, London-bred star boasts an ever-lengthening resume that includes a number of feature films as well as several recurring roles in a variety of TV series. There's a good chance that you may have seen Boynton on your screen before if you're the type to devour a lot of what Netflix has to offer. Even if you haven't, here are a number of features where you can see more of Boynton's on-screen work.
Miss Potter (2006)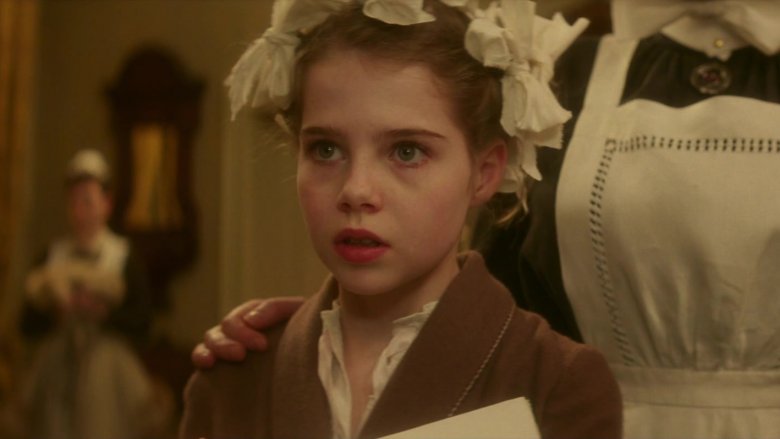 Boynton made her big screen debut in Miss Potter at the age of 11. She was cast as a young Beatrix Potter, the famed author who created The Tale of Peter Rabbit and a number of other classic children's books with charming animal casts. It didn't take long for young Lucy to be bitten by the acting bug. She told WWD that on her first day on the set of Miss Potter, she decided that nothing else "could make [her] as happy or feel as fulfilled as acting does."
The role certainly delighted her mother, travel writer Adriaane Pielou, who burst into tears when she learned that Lucy had won the job through an audition. Pielou later penned a column for The Telegraph about the experience of watching her daughter acting in a major film. Whether or not Lucy ever read her mother's review of those events remains to be seen.
Copperhead (2013)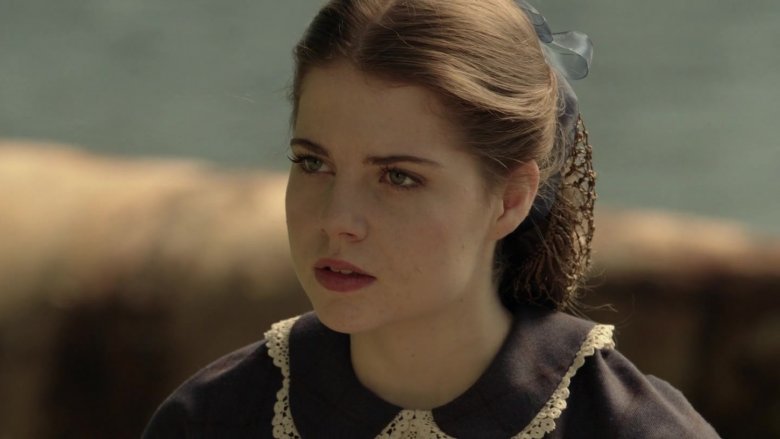 Copperhead is a period drama that was only Boynton's second film credit, despite some television work. In the movie, Boynton plays Esther Hagadorn, daughter of a hardline upstate New York abolitionist during the Civil War. Esther falls in love with Jeff Beech (Casey Thomas Brown), the son of a pacifist played by Billy Campbell. The vast political difference between the lovers' fathers threatens to derail their relationship. The movie was based on the book The Copperhead by Harold Frederic, which examined the differing political attitudes that existed on the home front during America's Civil War.
Director Ron Maxwell is no stranger to the Civil War, having spent a large portion of his career making films about the subject. In 1993, he directed Gettysburg, starring Tom Berenger and Martin Sheen. Ten years later, Maxwell made Gods and Generals with Stephen Lang (who also appeared in Gettysburg), Robert Duvall, and Jeff Daniels.
The Blackcoat's Daughter (2015)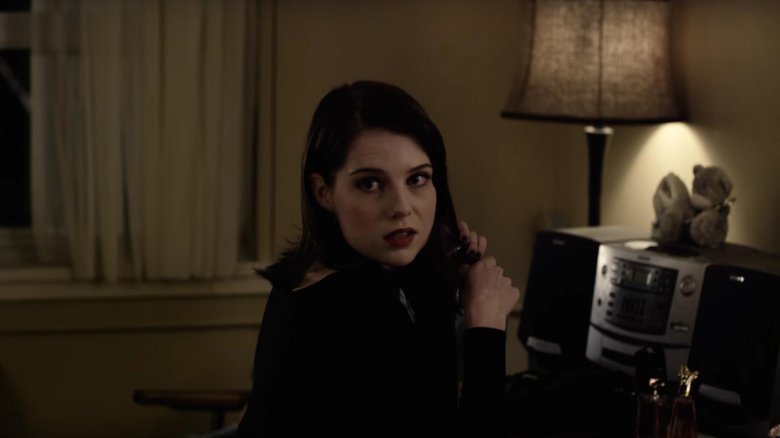 In 2015, Boyton teamed up with director Oz Perkins for the first time in The Blackcoat's Daughter, a film that was originally called February when it made its premiere at the Toronto Film Festival. After being held in release date limbo for more than a year, the movie hit streaming services with a new title. In the movie, Kat (Kiernan Shipka) and Rose (Boynton) are stuck at a Catholic girls' boarding school when a mysterious young woman (Emma Roberts) arrives. Before too long, Kat and Rose are left to battle an unforeseen evil.
To prepare for the role, Boynton said she studied by watching classic horror movies like Rosemary's Baby, Don't Look Now, and The Shining, telling InStyle Magazine that she had "a really great respect now" for those films. The movie teamed Boynton with a pair of actresses who were already well-known to American viewers. Kiernan Shipka was nearing the end of her run as Sally Draper on Mad Men while Emma Roberts' career stretched back a decade earlier with work on multiple Nickelodeon shows.
Don't Knock Twice (2016)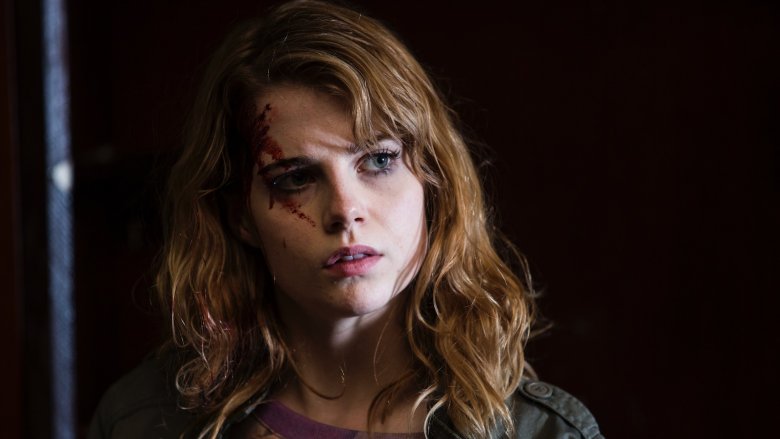 Horror films were a hallmark of Lucy Boynton's early career. If Let Me Go can be characterized as a story about mothers and daughters, Don't Knock Twice could be considered in the same vein, except with way more ghosts. Boynton plays Chloe, a teenager who unwittingly awakens a witch living in an abandoned house. In an effort to escape the evil, Chloe flees to the country to stay with her estranged mother, Jess (Katee Sackhoff). Jess is a successful artist who lives with her lawyer husband and now wants to reconnect with her daughter after previously losing her to foster care because of a substance abuse problem.
For Boynton, Don't Knock Twice was another in a string of horror flicks, but for many of the other filmmakers involved, the movie was a departure from their other works. Director Caradog James had previously worked on the science fiction-themed The Machine as well as comedy/drama Little White Lies. The movie was written by Mark Huckerby and Nick Ostler, who did pen the horror movie Howl, but are better known for family fare like Thomas and Friends and Peter Rabbit.
I Am the Pretty Thing That Lives in the House (2016)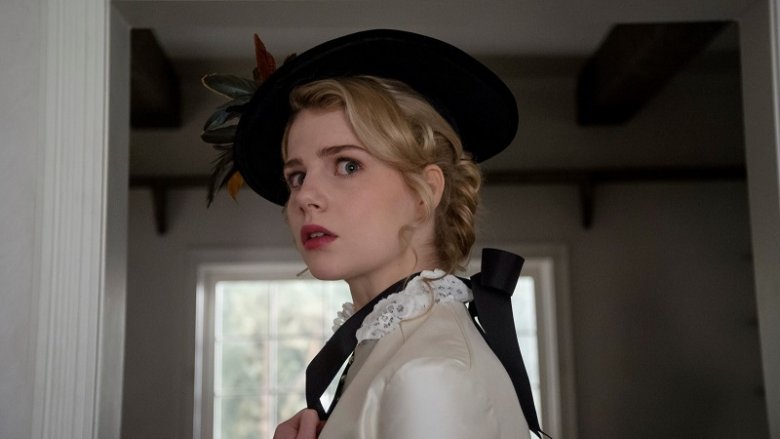 Paris Film
I Am the Pretty Thing That Lives in the House was the second collaboration between Boynton and director Osgood "Oz" Perkins, the son of Psycho star Anthony Perkins. Much like his father's famous work — and as the title would suggest — the movie centers around a dwelling where creepy things happen. In this case, it's the 200-year-old New England home of Iris Blum (Paula Prentiss), a popular author of horror novels. Things get weird when Miss Blum's new nurse, Lily (Ruth Wilson), realizes that the old woman is talking to someone named Polly who doesn't appear to be there... or is she?
Boyton plays Polly, the main character of The Lady in the Wall, one of Blum's novels from decades ago. But it's possible that Polly is more than just a fictional character. In flashbacks, Polly is seen as a young woman condemned to a terrible fate.
Sing Street (2016)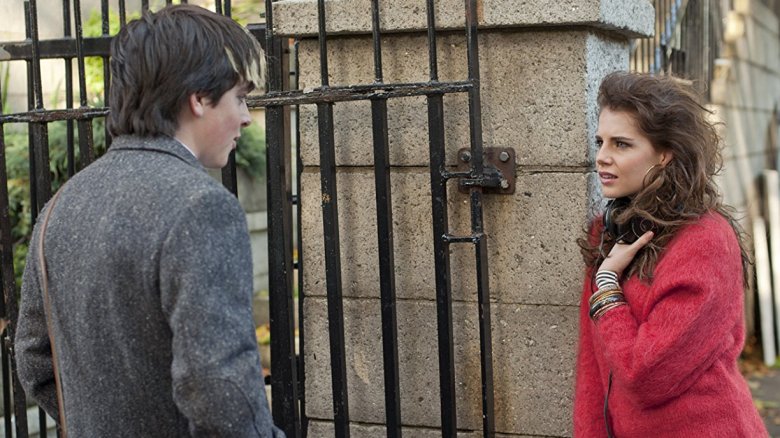 Sing Street was Boynton's first lead acting role, having been previously relegated to supporting characters. The musical story about a teenager in Dublin trying to start a band in order to impress a girl was popular at Sundance when it premiered in 2016. Boynton plays Raphina, an aspiring model being wooed by 14-year-old Conor (Ferdia Walsh-Peelo). The film eventually was nominated for a Golden Globe (Best Motion Picture – Musical or Comedy).
For Boynton, however, the film also brought a new experience — one of the few times in her young career that she was one of the oldest actors on set. She said that it really helped her learn to lean on director John Carney, calling it "incredible and unique to have that trust in a director." As for actually ever being in a band, Boynton describes herself as being "the most uncool band member, ever." Alas, there Boynton and Raphina part ways.
Rebel in the Rye (2017)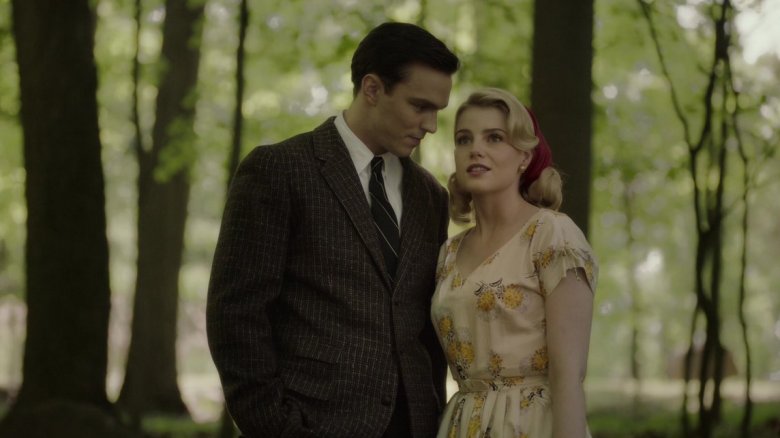 Catcher in the Rye author J.D. Salinger was a notorious recluse until his death in 2010, and always refused to allow a film adaptation of his novel to be made, saying it was "unactable." Nonetheless, the idea of putting the story of Holden Caulfield on the big screen has been discussed numerous times, even if a film has never actually materialized. Instead, director Danny Strong attempted the next best thing with Rebel in the Rye by chronicling the life of Salinger as he wrote the landmark novel.
Nicolas Hoult plays a young Salinger, who along the way meets Claire Douglas (played by Boynton). In real life, Douglas was the inspiration for Franny Glass, the character featured in Salinger's Franny and Zooey. However, Boynton shares another connection with Claire Douglas: both women are the daughters of writers. Douglas' father, Robert Langdon Douglas, was a famous British art critic. Boynton's parents — Graham Boynton and Adriaane Pielou — are both travel writers.
Murder on the Orient Express (2017)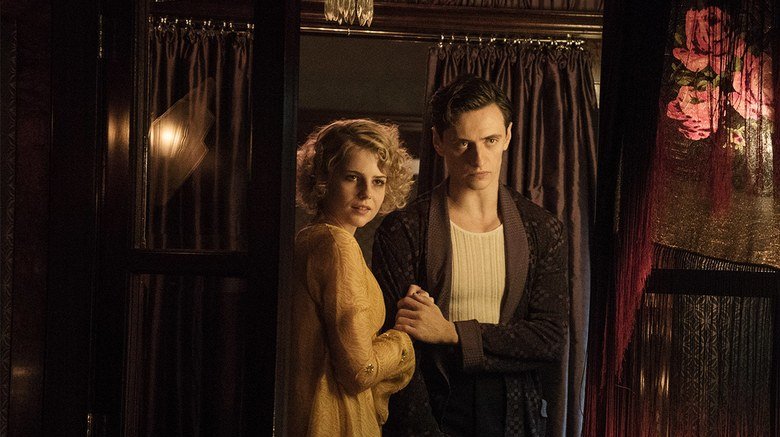 Bohemian Rhapsody was not Boynton's first turn in a star-studded major motion picture. Just a year before the Oscar-nominated biopic, the actress was cast as Countess Elena Andrenyi in director Kenneth Branagh's retelling of the Agatha Christie classic Murder on the Orient Express, a role made famous in 1974 by Jacqueline Bisset. The 2017 edition was loaded with equally stellar talent thanks to a cast that included Johnny Depp, Penelope Cruz, Michelle Pfeiffer, and Judi Dench. Boynton described her first day on set as "the best learning experience you could ask for."
When it came to her on-screen performance, Boynton took a gentle approach to a complicated character. The timid Countess hides a shadowy past and continually takes drugs to help her sleep during the day. As such, Boynton describes her as being easily confused, because she's frequently unsure whether it's day or night. To help convey that sense, the actress tried to express "a feeling of a slightly damaged butterfly."
Gypsy (2017)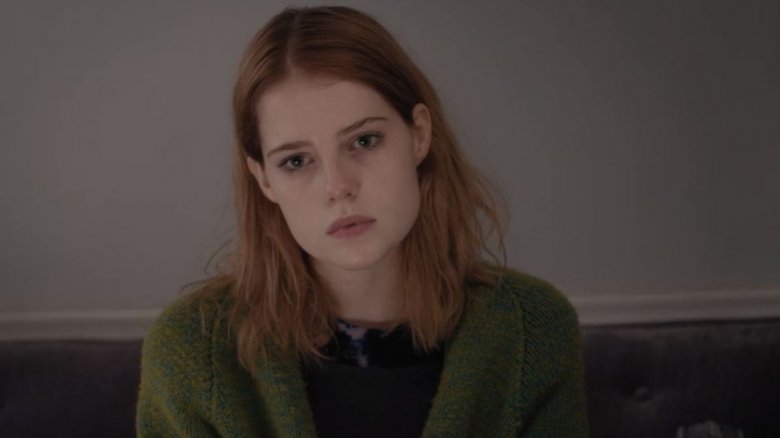 In an interview with W magazine, Boynton said that she would like to play a wide variety of characters in her career but that "it's definitely the darker stuff that appeals to [her] more." That would certainly apply to her role in the ten-part Netflix series Gypsy. Boynton plays Allison Adams, a pill addict who is seeking treatment from therapist Jean Holloway (Naomi Watts), a woman with her own set of issues. As Allison gets deeper into her treatment, Jean struggles to stay within the typical boundaries that exist between a counselor and her patient.
Boynton talked with Entertainment Weekly about the experience of making the show, admitting that it was a new experience because the cast only got a couple of scripts at a time and didn't have a full idea of what specifically would happen to the characters. However, the actress said that she was drawn to the project because the writing allows viewers to see "the truest, dirtiest sides of people."
Let Me Go (2017)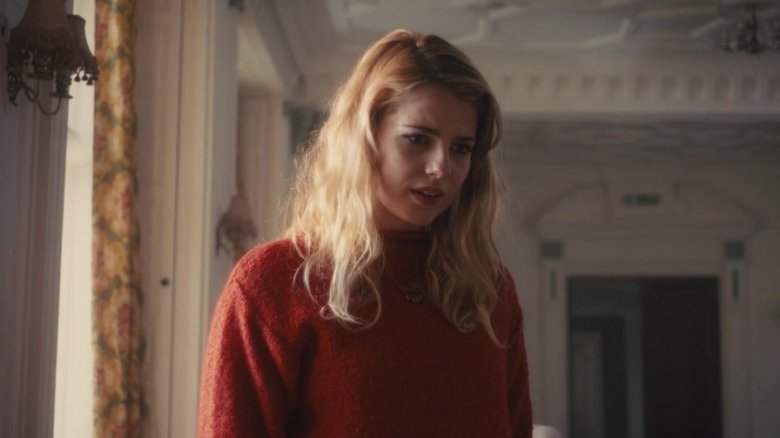 When it comes to seeing the truest side of people, few things match appearing in a film that is based on a true story. That's what happened when Boynton signed on for director Polly Steele's Let Me Go. The independent film was crowd-funded and based on the autobiographical book of the same name by Helga Schneider about learning that her estranged mother had been a guard at a Nazi concentration camp.
The film tells the story from the perspective of Helga (Juliet Stevenson) as, at age 60, she receives a letter detailing her aging mother's whereabouts. Along with her daughter Beth (Jodhi May) and granddaughter Emily (Boynton), Helga travels to Vienna to see her mother one last time, where she finds the matriarch remorseless about her role in the Holocaust. While the movie tells the story of the people involved in some of World War II's worst acts, it also serves as a story about mothers and daughters.
Apostle (2018)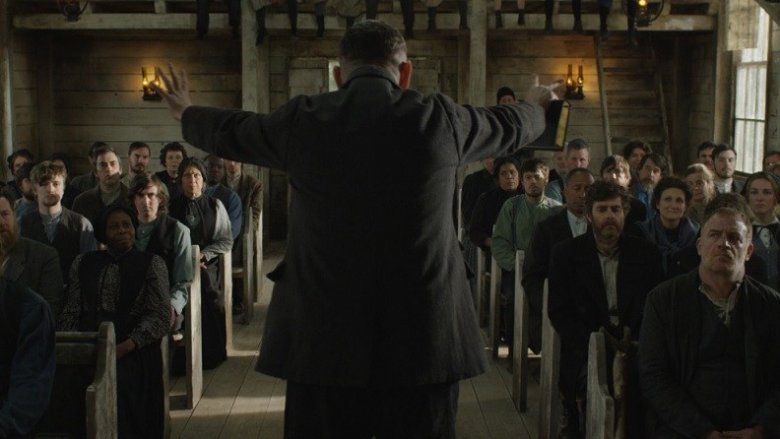 Even though Bohemian Rhapsody gave Boynton a chance to show off her dramatic acting chops, she's made a name for herself in horror movie circles. One of her more recent features, Apostle, is a bloody period piece that fits squarely in that category. The movie was directed by Gareth Evans, known for directing The Raid and The Raid 2, though it doesn't feature the kind of martial arts action that made those other features cult favorites.
Apostle tells the story of a man (Dan Stevens) in 1905 trying to rescue his kidnapped sister from a dangerous religious cult on a remote island. As supplies on the island run low and the faithful begin to lose hope, the group's leader, Prophet Malcolm (Michael Sheen), begins to take more desperate and drastic measures. Boynton plays Prophet Malcolm's daughter, Andrea, who is beginning to understand the evil that her father is doing. While Boynton describes this movie as "more story heavy than The Raid films," she adds that "there are some really great action sequences".