How Yellowstone Season 3 Will Be Different Than You Expect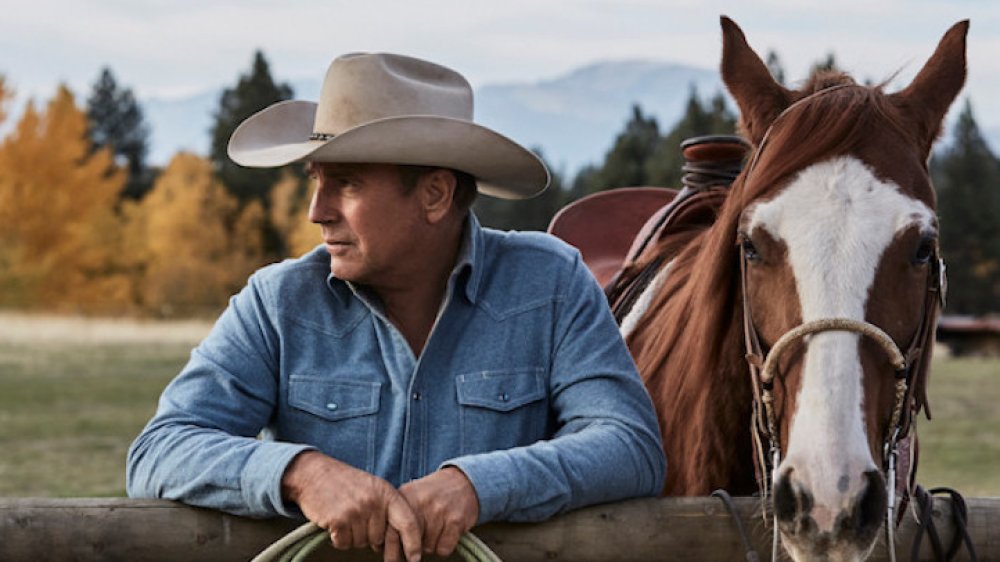 Sounds like big changes are coming to Big Sky Country on the third season of Paramount Network's Western drama Yellowstone.
The hit series — which stars Kevin Costner as John Dutton, the paterfamilias of a Montana ranching family hell-bent on keeping their land — may have only recently aired its stirring season 2 finale, but Yellowstone fans have long known that season 3 was on the way. Paramount announced Yellowstone season 3 before season 2 even premiered — and it was hardly a surprise either, as the show has proven it can hold its own in the increasingly crowded cable drama market. The first season of Yellowstone secured surprisingly robust viewership for Paramount Network, and the show's white-knuckled second season helped rank it among the most-watched shows on cable. 
Success like that might lead one to think that Taylor Sheridan (who co-created the series with John Linson) and the Yellowstone creative team would be a little hesitant to stir the proverbial pot heading into the series' third season. But even as the show has scored with audiences, it's just as often been taken to task by critics for its overtly melodramatic narrative flourishes — with some even comparing Yellowstone (though not entirely unfavorably) to primetime '80s soaps like Dallas. While Sheridan and co. aren't likely to tweak Yellowstone's sprawling, cinematic style too much on the upcoming third season, it appears they are heeding some of those critiques, as a few changes are indeed coming to Yellowstone.
Here's how Yellowstone season 3 will be different than you expect.
After a tumultuous season 2 that saw the Duttons fighting brutal battles with outside forces (as well as amongst themselves), the Yellowstone cast has hinted that Sheridan and team are looking to ease back on the constant infighting and let the Dutton clan have at least a few moments peace throughout season 3. 
"It has a very different feel to it," said Kelly Reilly, who plays John's daughter Beth Dutton on the show, in Yellowstone season 3 behind-the-scenes featurette. 
Added Kelsey Asbille, the actress who portrays Monica Long Dutton on Yellowstone, "We begin with healing and peace, and we're more unified."
That may or may not sit well with Yellowstone's rapidly growing fan base, as the inherent drama is at least part of what keeps them tuning in each week. Either way, viewers can be certain the series will continue its incisive exploration of the ongoing political, economic, and philosophical chess matches the Duttons have found themselves embroiled in over the first two seasons. And from the sound of things, while Yellowstone season 3 will begin with a feeling of peace, new troubles may ultimately take center stage on the upcoming season.
Fresh faces are coming to the ranch for Yellowstone season 3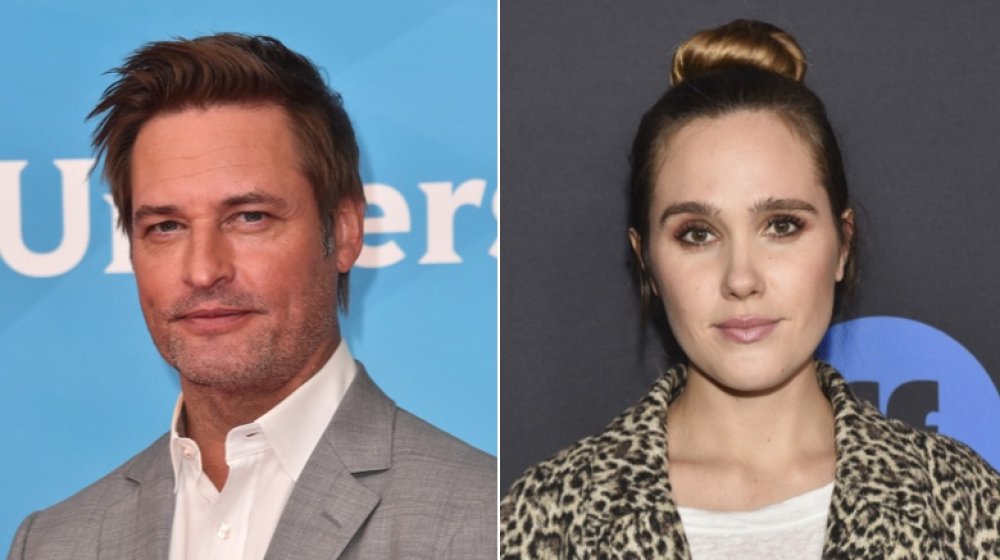 Getty Images
Following a fair amount of bloodshed and a couple of teary goodbyes on season 2, Yellowstone is heading into the new season without a few familiar faces. It seems producers already had a game plan in place to introduce new characters on Yellowstone season 3, and at least one of them will bring turmoil to the upcoming season's narrative. 
The person in question is Lost alum Josh Holloway, who will be joining the Yellowstone cast as Roarke Carter — a "handsome, shaggy-haired hedge fund manager with ambitious plans in Montana." No doubt those plans will put the scheming hedge-funder in direct opposition to the Duttons, which hopefully means we'll get to see the roguish Holloway face off against Costner's seasoned rancher on more than one occasion. 
Holloway's Roarke Carter may wind up a full-blown adversary to the Duttons, as Kayce Dutton actor Luke Grimes teased, "I'm a little worried for him, to be honest with you. It seems like he's going to hit on Beth, and I just don't think that's a great idea, as we know." Wes Bentley, who portrays Jamie Dutton, teased that things could actually go either way with Roarke: "[He's] potentially a bigger threat, or potentially a bigger ally."
Another new character who'll likely serve as a fly in the Dutton's landlocked ointment is Q'orianka Kilcher's Angela Blue Thunder. Tabbed as a Native American with a tortured past, Angela will feature as a political opponent to Gil Birmingham's Broken Rock Reservation leader Thomas Rainwater. (As a reminder, the Broken Rock Reservation directly neighbors the Yellowstone Dutton Ranch, which means Rainwater has already tangled with the Duttons on several occasions.) While Kilcher's Angela is set face off against Rainwater (particularly regarding his management of the new casino), there's still not much reason to think the fiery character will find much common ground with the Duttons either — though it might be a lot of fun to watch her play both sides of that coin.
As one might expect, you can't really have a primetime drama like Yellowstone without a fairly complicated web of romantic entanglements. While the casting of Holloway for season 3 may partially be a move to drive the show's sex appeal, there are a few more actors certain to set Yellowstone hearts aflutter in the near future. Chief amongst them is Eden Brolin (daughter of Avengers: Endgame's Josh Brolin), who will portray a rodeo barrel racer named Mia who ends up on friendly terms with the Yellowstone ranch hands. Meanwhile, soap opera vet Jennifer Landon will board the series as Teeter — a no-nonsense, snuff-dipping wrangler who comes to work at the Yellowstone Ranch.
The Yellowstone season 3 newcomers are set to flank returning cast members Kelly Reilly (Sherlock Holmes), Luke Grimes (True Blood), Wes Bentley (American Beauty), Cole Hauser (Dazed and Confused), and more for what's certain to be another unwieldy season of Big Sky drama. While don't yet know how that drama will ultimately play out, we do know when it will begin: Yellowstone season 3 will premiere on Paramount Network on June 17, 2020.