Yellowstone Season 3 Release Date, Cast, Story And Spoilers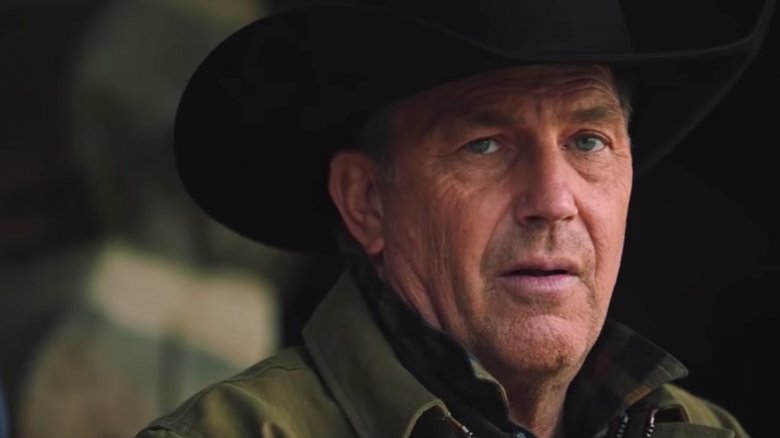 The golden age of classic Western films may be over, but a new kind of Western has established its place in the world of prestige TV. Yellowstone, the drama about escalating tensions surrounding the powerful Dutton family of cattle ranchers — including conflicts with eager land developers, the local Native American reservation, and the Yellowstone National Park in their backyard — is now one of the most-watched series on cable TV. 
The first season got off to a rocky start, earning mixed reviews for an exceptionally talented cast saddled with often melodramatic writing. But in the second second season, Yellowstone really found its footing with all of the high-stakes conflicts of old cowboy films in a spectacularly beautiful modern setting. With a gripping plot, stunning visuals, and Kevin Costner starring as family patriarch John Dutton, it's the kind of show that you can't help but get lost in. 
The finale of Yellowstone season 2 aired on August 28, 2019, and the Paramount Network has renewed the show for a third season. Whether you're a huge fan already or you're just getting into it, here's everything we know so far about Yellowstone season 3.
When does Yellowstone season 3 premiere, and how long will it run?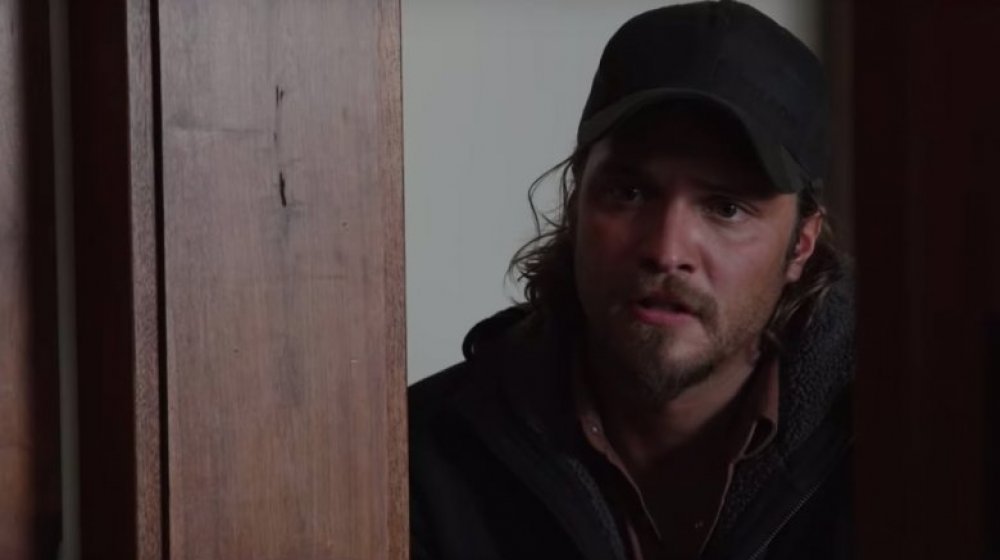 Audiences saw the season 2 finale in August 2019, but Paramount had already announced Yellowstone's season 3 renewal back in June of that year, on the day of the second season premiere. Both of the previous seasons of Yellowstone have premiered in mid-June, almost exactly a year apart, and season 3 will continue with this pattern, but with one significant change: Yellowstone is moving to Sunday nights. Though previous reports suggested that the first episode would air on June 17, 2020, Paramount finally confirmed that the actual premiere date would be June 21 (via TV Line). Fortunately, the Father's Day premiere held fast, and fans finally got the chance to meet Josh Holloway's Roarke Morris and revisit the sordid world of Yellowstone with the episode entitled "You're the Indian Now." As for how much new Yellowstone fans can look forward to, season 2 ran for ten episodes, and the current season is set to follow suit.
Although Yellowstone is still the kind of show that most viewers like to watch on TV when it airs, you do have options if you'd rather check it out on your own time. It's not on Netflix or Hulu, but you can stream it on Amazon Prime — the first two seasons are both currently available if you need to get up to speed.
A teaser for Yellowstone season 3 takes fans behind the scenes, and an official trailer teases an intense season
Paramount Network seems to be aiming to release a new season of Yellowstone every summer, and the cabler isn't wasting any time getting the cast back in front of the camera. Early on, Paramount Network released a teaser trailer for Yellowstone season 3 that interspersed cast interviews with some early on-set footage from the production of the new episodes. 
What's the cast's general take on season 3 so far? After an exceptionally violent second season, most of them note that their characters are ready to begin the difficult process of healing. Costner says that the characters were all "bruised" from season 2, and even his own John Dutton has to change his ways a bit. There are mentions of exciting new cast members, romances, threats, and allies. 
If that wasn't enough to get you pumped for the June premiere, Paramount Network followed up with a brand new full-length trailer, displayed above. Not unlike an episode of Yellowstone, the official trailer packs a lot of drama into its minute-and-45-seconds run time. By the looks of things, this season's going to bring quite the reckoning for Costner's Dutton clan and Josh Holloway's Roarke Carter.
Where did season 2 of Yellowstone leave off?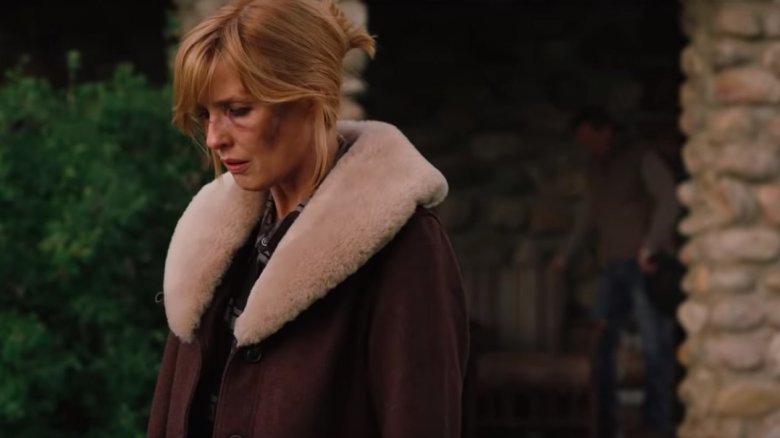 If you need a quick refresher on the Yellowstone season 2 finale, we'll recap before moving on to any of the season 3 plot details. Kayce Dutton (Luke Grimes) and Monica's (Kelsey Asbille) son, Tate (Brecken Merrill), has been kidnapped, and the Duttons are on a mission to bring him home at any cost. They track down Teal (Terry Serpico) and Malcolm Beck (Neal McDonough), knowing that the two businessman have something to do with the disappearance. 
To make them talk, John Dutton threatens to shoot them. Since Teal won't confess, Kayce makes good on John's promise and kills him. Malcolm is willing to give up some details, but he does suffer a few gunshot wounds and is presumably left for dead — his fate remains uncertain. It turns out that Tate has been kidnapped by white supremacists who were hired by the Becks. By the time Kayce finds him, he's already been beaten and traumatized. But with the mystery of his abduction solved, he can finally return home. 
In a heartwarming moment, John's daughter Beth (Kelly Reilly) reads his right-hand man Rip Wheeler (Cole Hauser) a letter from John, explaining that he's leaving Rip his father's old ranch house in exchange for saving Beth from a pair of attackers. With these loose ends tied up, we move forward into Yellowstone season 3. 
What do we know about the story of Yellowstone season 3?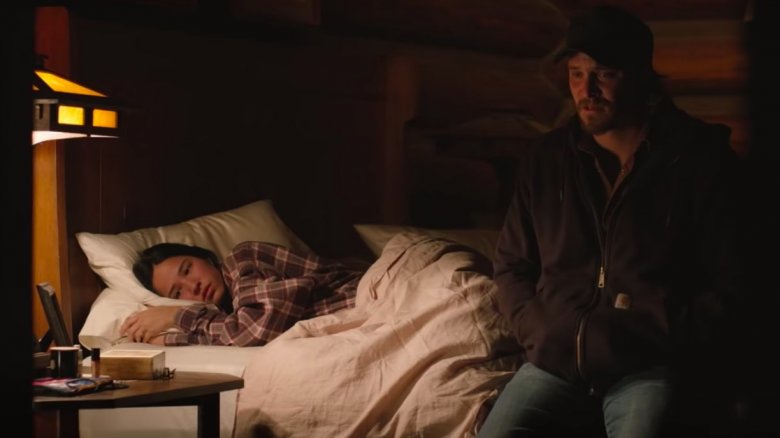 With the season 2 finale earning a ratings high and securing Yellowstone's title as the top cable series of the summer, Paramount has big plans for the future of this show. Keith Cox, Paramount Network and TV Land President of Development and Production, says the network has grand visions for season 3 and beyond, and he's impressed with the scripts he's seen so far. "It's going to be great and even bigger than Season 2; I know it, feel it. It will happen," he told Deadline. Cox also says that the final ending for the series is already planned, discussions about an eventual season 4 are ongoing, and the show will ideally run for six or seven seasons total.
As far as season 3 spoilers, we don't know too much about the main characters for certain just yet. However, Costner has made it clear that there will be further consequences for those who threatened the Dutton family in season 2, so it looks like karma will be coming around, and the Duttons will get their revenge. Based on the teaser already released, Beth and Rip are diving back into their rekindled relationship. Fans are hoping to get some answers about why Beth and her brother Jamie (Wes Bentley) harbor so much hatred towards each other, and there are some theories about Jamie driving Beth and Rip apart in the past. Perhaps season 3 will address some of these rumors. 
Which Yellowstone cast members are back for season 3?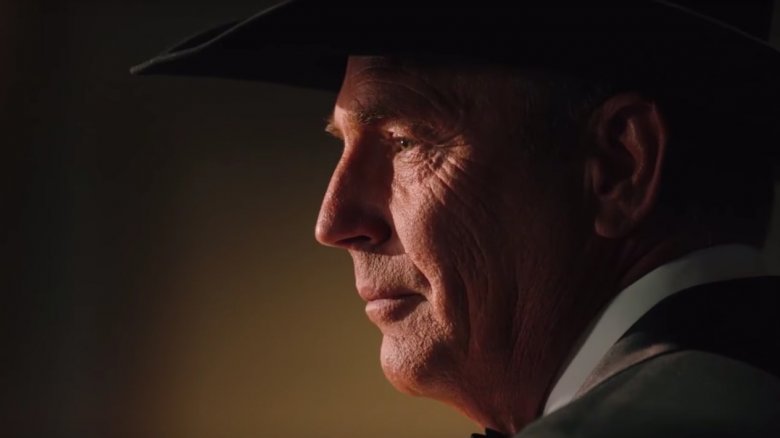 As of right now, it looks like all of the main cast members appear to be returning for Yellowstone season 3. Naturally, you won't be seeing Terry Serpico as Teal anymore, but there's technically a chance that Neal McDonough could be returning as Malcolm — remember, if a character didn't die on camera, there's always a slim possibility that they could still be alive.
Kevin Costner may be stepping behind the camera on occasion throughout this season as well. In a recent interview with Deadline, Costner expressed his hope that he would be able to focus on directing in the future. He didn't explicitly say that he would be directing episodes of Yellowstone, but it could be an interesting potential development. 
"Yellowstone... keeps with the promise you make, to create images and words that you never, ever forget. That's what happens when movies are at their best," Costner said. "What I'm going to do is direct a lot more of them in the second half of my career here."
Some Yellowstone actors are getting a promotion for season 3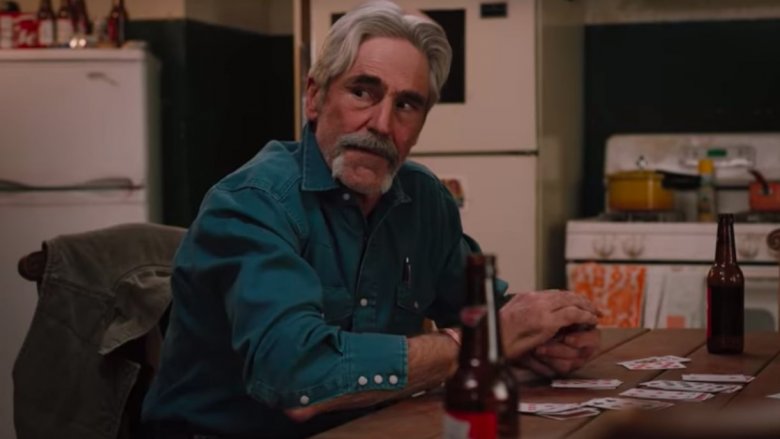 The cast of Yellowstone season 3 will include both returning favorites and fresh faces, but some recurring actors from previous seasons will also be bumped up to regular roles. Forrie J. Smith, who plays Dutton's cow boss Lloyd, is officially being promoted to a series regular, along with Denim Richards, who plays cowboy wrangler Colby. It's safe to say we'll be seeing a lot more of Lloyd and Colby in the upcoming season. 
It's been a busy year for Richards, who makes a brief appearance in the teaser trailer. In addition to working on Yellowstone, he's also playing Elijah Adrieux in the TV series Good Trouble, and he's appearing in the film The Chicksaw Rancher (which, coincidentally, is also a Western of sorts). Smith has taken short hiatuses from acting over the past two decades, but he seems to have found his sweet spot with his supporting role on Yellowstone. 
Josh Holloway joins the cast of Yellowstone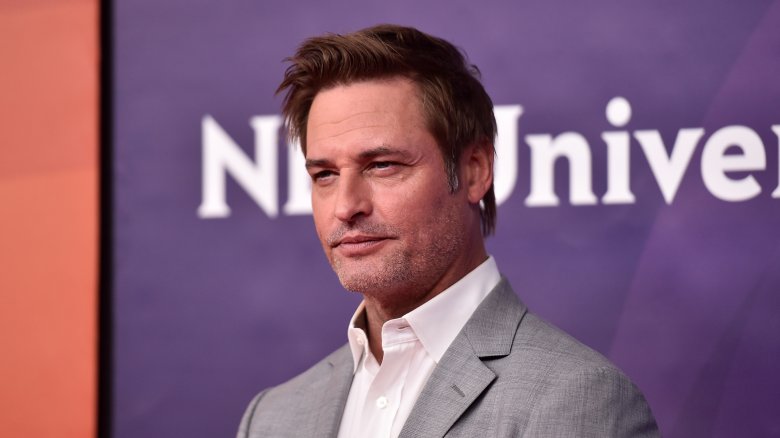 Alberto E. Rodriguez/Getty Images
Josh Holloway will be appearing on Yellowstone season 3 as Roarke Carter, a charismatic hedge fund manager with big plans in Montana — plans that just might involve the Dutton ranch. Holloway has described his character as "a hedge fund baller," with Costner adding, "You can't ignore him, you can't just kind of close the gate." Holloway is best known as Sawyer on Lost, and more recently, he played Will Bowman on the series Colony. Deadline notes that Holloway's character will have a "season-long" arc, so it doesn't look like he'll be sticking around for a probable season 4. 
In the teaser, Luke Grimes hints that Carter might try to make a move on Beth, and Kelly Reilly expressed excitement at working with Holloway. Perhaps Carter is trying to take control of the land for himself and wants to curry favor with Beth as an "in" with the Duttons. Or maybe he'll prove to be an unlikely ally for the Duttons in the face of another adversary. Either way, the early details hint at an intriguing plot line for Carter in season 3. 
Yellowstone adds John Emmet Tracy to the cast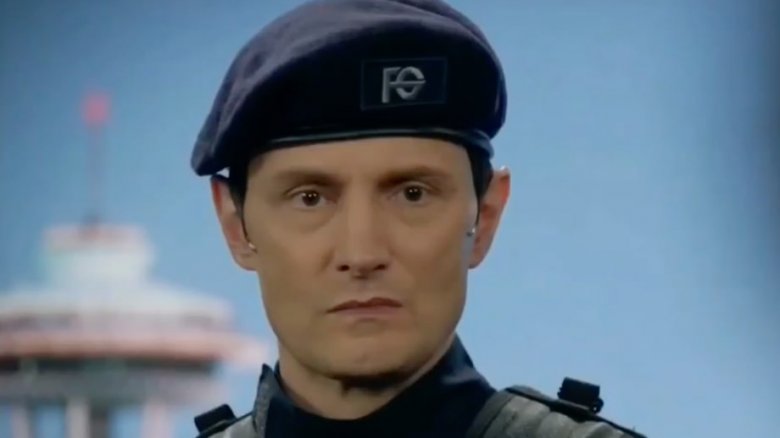 John Emmet Tracy is slated to appear in Yellowstone season 3 in a recurring role as Ellis Steele. Tracy is best known for his role as Enzo Lambert on the CW series iZombie. He's also had guest spots on shows like Supernatural and The Man in the High Castle. 
Based on his character description, Steele could pose a serious threat to the Dutton ranch. Steele is supposed to be "the kind of person who will smile as he stabs you in the back." Then again, that's nothing that the Dutton family hasn't seen before. Time will tell whether or not they'll be able to outsmart him. 
Steele is a chief litigator, and his firm represents large, powerful companies in land acquisition deals. Chances are, one of his clients wants a piece of the Dutton ranch for themselves. Will he be working with Carter? Or could they be competitors? We'll have to wait until the season begins to find out. 
Q'orianka Kilcher will play Angela Blue Thunder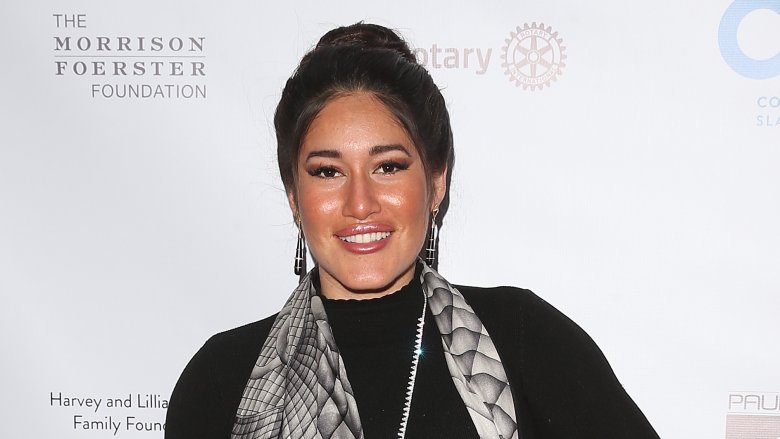 Jesse Grant/Getty Images
Another new face is coming to the Dutton ranch in Yellowstone season 3. Q'orianka Kilcher will be playing Angela Blue Thunder, a Native American woman who opposes Tom Rainwater (Gil Birmingham), the chief of the reservation. Kilcher previously starred in The Alienist, and she also had a recurring role as Karianne Telford on Sons of Anarchy. More recently, she played Kawillaka in Dora and The Lost City of Gold. 
Angela is disgusted with the way Rainwater has been running the casino, and she feels that he's responsible for many of the problems on the reservation. She marches into his office, prepared to unleash her fury on Rainwater himself. Whether or not Angela's bold actions against Rainwater will benefit the Duttons is unclear. But considering his past intentions to acquire their land to expand the reservation, the enemy of their enemy might be their friend in this scenario. It all depends on how she plays the political game. 
Jennifer Landon will play Teeter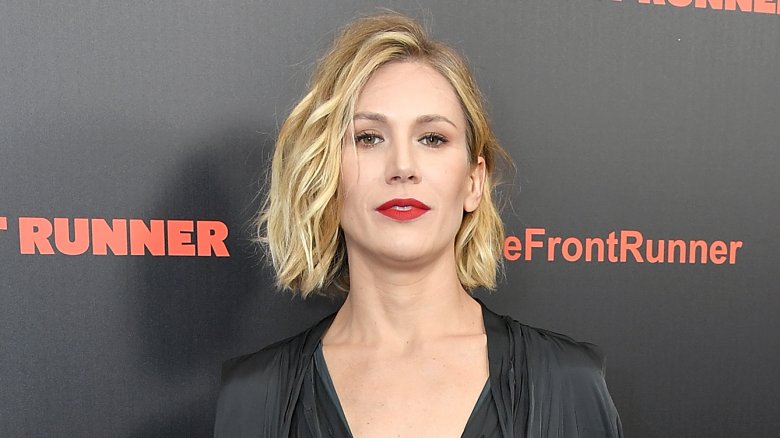 Michael Loccisano/Getty Images
A new wrangler will be working on the Dutton ranch in Yellowstone season 3. Jennifer Landon is joining the cast as Teeter, an accomplished wrangler who may be a bit rough around the edges, but always gets the job done. So far, there's no other info on Landon's character, but she'll likely be working alongside Colby and Lloyd. 
Landon is best known for her roles on various soap operas: she played Gwen on As the World Turns, Heather on The Young and Restless, and Hillary on Days of Our Lives. More recently, she appeared in the crime drama series Animal Kingdom as Amy. 
Teeter won't be the first female ranch hand to work for the Duttons — after all, Avery (Tanaya Beatty) was already recruited to work there by Rip in the first season. But it does look like she'll be just the kind of no-nonsense woman who can hold her own on the ranch. 
Eden Brolin will play Mia in season 3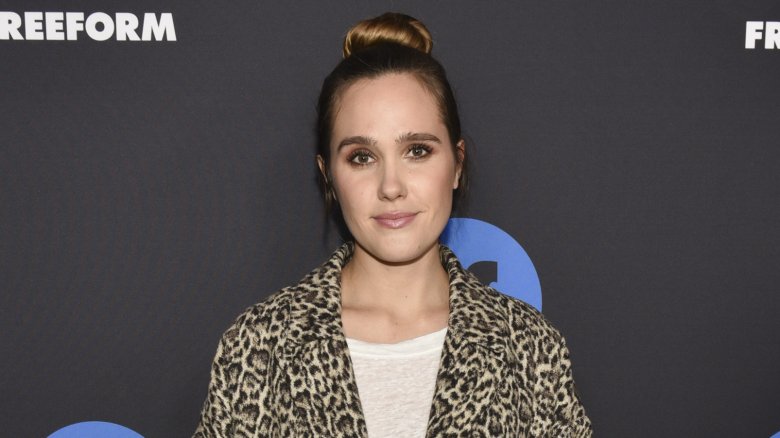 Rodin Eckenroth/Getty Images
Eden Brolin will be another new addition to the Yellowstone cast in season 3. She has a recurring role as Mia, a barrel racer who strikes up a friendship with the bunkhouse guys. There's not much info about her character yet, but we'll see how her story develops in season 3. 
Brolin is having a pretty exciting moment in her career right now. Recently, she finished shooting for the indie film Arkansas, in which she appears alongside some big names like Liam Hemsworth and Vince Vaughn. She's also slated to appear in the upcoming indie film Tyger Tyger with Dylan Sprouse. 
Brolin is most widely known for playing Charlie in the Freeform series Beyond, in which a young man awakens from a coma to find that he has inexplicable powers connecting him to a dark conspiracy. Her work on Yellowstone is just another sign that she's definitely an indie star on the rise and one to watch in the next year. 
Karen Pittman joins Yellowstone as Willa Hays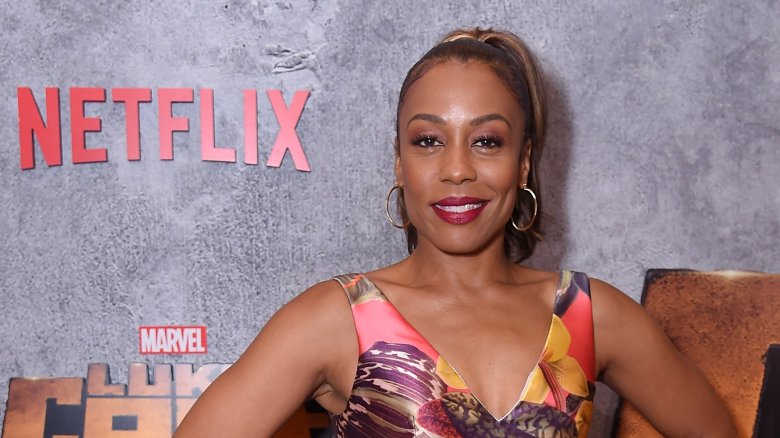 Michael Loccisano/Getty Images
Karen Pittman is confirmed to have a major role in season 3 of Yellowstone. She'll be playing Willa Hays, the CEO of Metro Capital. She's well-dressed, intimidating, and never backs down from what she wants. Now, she wants something from John Dutton — and she's going to fight tooth and nail to get it. There's a possibility that Ellis Steele is representing her as she tries to acquire the Dutton's land. At this point, it's still up in the air, but based on their character descriptions, it would make sense.
Pittman recently wrapped shooting for two upcoming series set to premiere in 2019: Living With Yourself and The Morning Show. You might recognize her as Priscilla Ridley from Marvel and Netflix's Luke Cage or Lisa from The Americans. 
With so many new female characters coming to the ranch in Yellowstone season 3, it looks like the women will be running things. Overall, it's shaping up to be an incredible follow-up to an addictive second season. 
How will Yellowstone season 3 differ from season 2?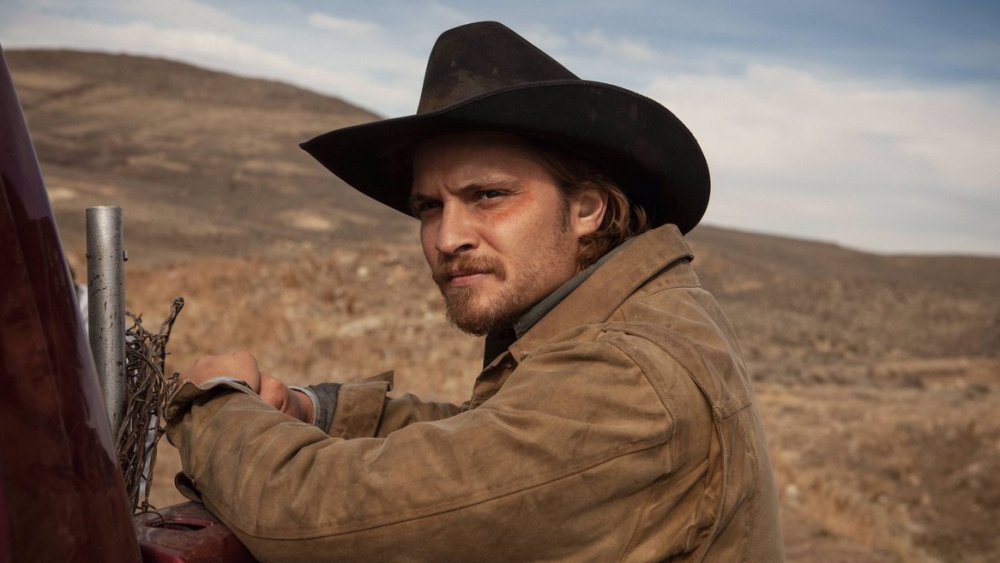 It looks like there will be a shift in tone from season 2 of Yellowstone to season 3. In a promotional video released on Christmas Day 2019, the creators said that they didn't play it safe this season, and the cast hinted that viewers are in for some unpredictable twists. The cast has noted that season 3 of Yellowstone will start off slow: Josh Holloway stated that it's going to feel like a "slow burn" at first, but things are going to heat up as the season progresses, leading to some major reveals and surprises. Wes Bentley also noted that this season will "dig into some things that everyone's been wanting us to dig into, that we've been wanting to dig into."
Basically, there's going to be drama brewing under the surface for a few episodes before things come to a head. Fans who are worried that the show won't feel quite the same can rest assured that they're in for a great season — after all, Luke Grimes says that season 3 is his favorite season so far.
Will Yellowstone be renewed for season 4?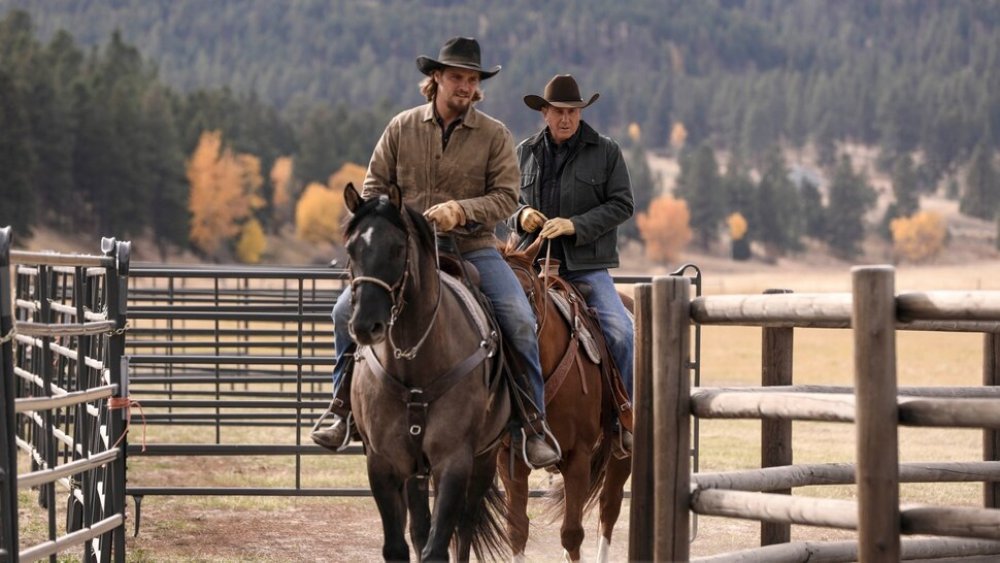 Good news for big fans of Yellowstone: you won't have to wait until the end of season 3 to find out whether or not the network will order new episodes. Even if the season finale features a cliffhanger, you'll definitely get to find out what happens next, because Paramount has already announced that Yellowstone has been renewed for a fourth season. Normally, fans would have to wait a little bit longer for updates on future seasons of the show, but clearly, Paramount is anticipating that season 3 of Yellowstone will be just as popular as the last.
Due to the success and viewership numbers for Yellowstone, it's no surprise that Paramount wants to keep the series going. If you're already curious about what will happen in season 4, you'll have to be patient —production on these future episodes has not begun yet, and you're not going to come across any spoilers for quite a while.
What do we know about the first episode of Yellowstone season 3?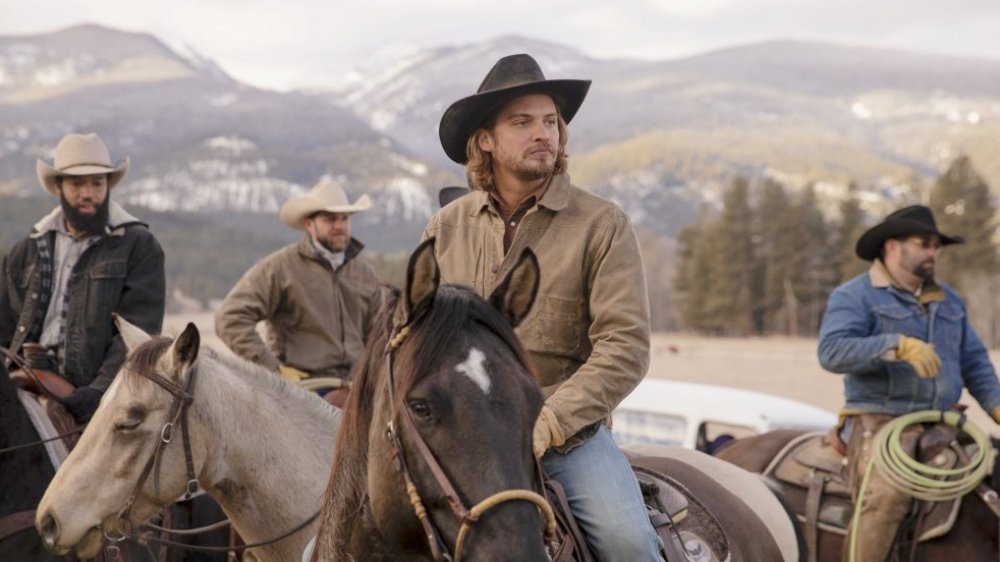 There are some early spoilers floating around about the first episode of Yellowstone season 3 — in fact, the general plot of the first episode has already been confirmed via the show's IMDb page, and it looks like fans have a lot to look forward to.
So, what can viewers expect from the season premiere? Right off the bat, the Duttons will be getting into a battle with the local government, and they're in danger of losing their property. Kacey is struggling to deal with the demons from his past and figure out where his future lies in regards to his place in the family. Meanwhile, Beth is trying to process her feelings for Rip, and as the trailer hinted, the two are feeling the sparks fly again.
It sounds like the third season of Yellowstone will start off on a dramatic note. This first episode will be laying the ground work for an intense run, and the stakes are high for every member of the Dutton family — and their enemies.