All The Best Stuff Coming To Netflix In November 2019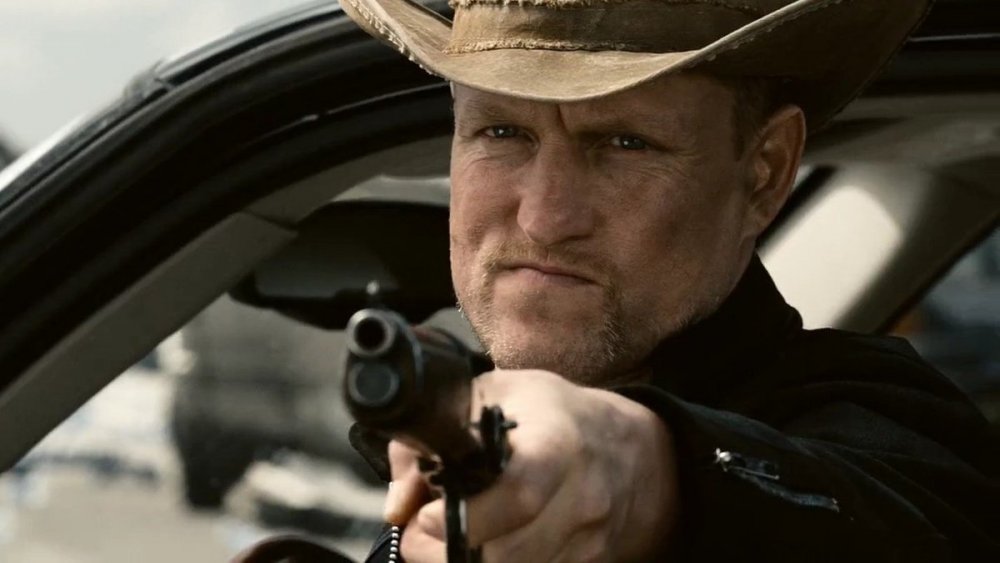 November? More like New-vember... Neflix-vember... New-on-Neflix-vember? Whatever you want to call it, November 2019 is quickly approaching, and everyone's favorite streaming service has announced the complete list of movies and television shows that will be available to watch throughout the month. 
From a quartet of new stand-up specials to a pair of hotly anticipated original dramas to a collection of chuckle-worthy comedies and a whole slate of spectacular TV series, Netflix's November 2019 offerings pack a serious punch. We've taken pair of scissors and a magnifying glass to the list of impending arrivals, separated the wheat from chaff, and complied a handy-dandy rundown everything worthy of a watch on the streamer next month.
Here's all the best stuff coming to Netflix in November 2019.
Original stand-up comedy coming to Netflix in November 2019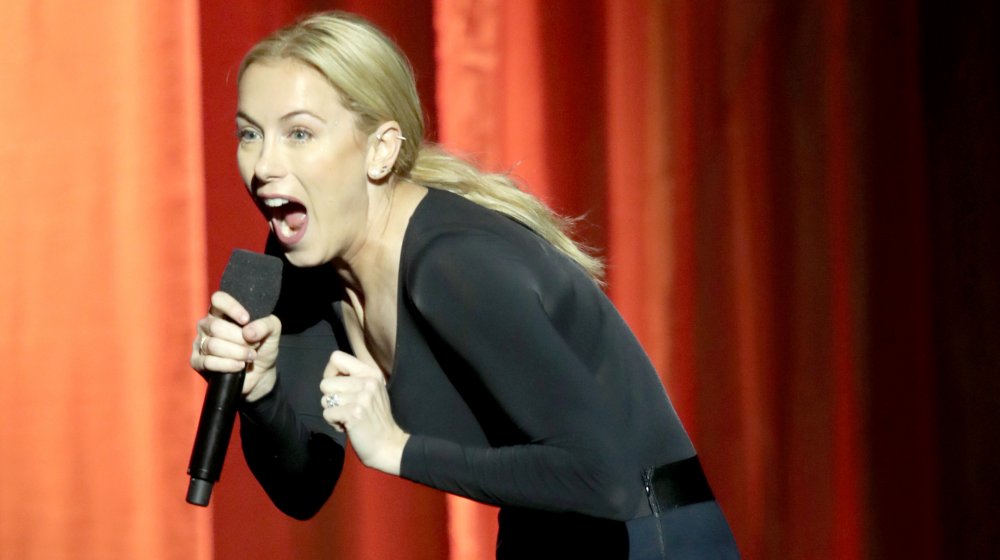 Brandon Williams/Getty Images
Netflix subscribers with a love for stand-up will be treated in a major way come November 2019, as the streamer is adding to its library four specials from some of the biggest names in comedy. 
On November 5, tuck into Seth Meyers' stand-up comedy special Lobby Baby, in which the late-night host discusses everything from being a father to the reason why "you should never take your girlfriend to Paris for her birthday." Filmed at Minneapolis' Pantages Theater, Seth Meyers: Lobby Baby is extra-special for two reasons: 1) it's Meyers' first-ever Netflix comedy special; and 2) it takes its name from the circumstances of the birth of his second son, Axel Strahl Meyers, who came into the world in the lobby of Meyers' apartment building. 
A week later, on November 12, Jeff Garlin: Our Man in Chicago hits Netflix. This special is, well, special too: it was filmed in Garlin's hometown of Chicago 37 years to the day after he debuted as a stand-up comedian, and sees the Curb Your Enthusiasm actor taking a "stroll down memory lane" that's filled with his "signature blend of storytelling and improv."
Iliza Shlesinger's fifth Netflix stand-up special, Unveiled, will arrive on the platform on November 19. Following after 2013's War Paint, 2015's Freezing Hot, 2016's Confirmed Kills, and 2018's Elder Millennial, Unveiled sees the recently-married Shlesinger discuss "wedding planning, garters, honeymooning, and the dangers of a zombie bachelorette army."
Finally, on November 26, Mike Birbiglia: The New One will be available to stream on Netflix. In his newest stand-up special, Birbiglia ponders whether he's truly ready to expand his family and bring a child into the often-terrifying modern world. 
November 5
Seth Meyers: Lobby Baby (2019)
November 12
Jeff Garlin: Our Man in Chicago (2019)
November 19
Iliza Shlesinger: Unveiled (2019)
November 26
Mike Birbiglia: The New One (2019)
Action movies you won't want to miss on Netflix in November 2019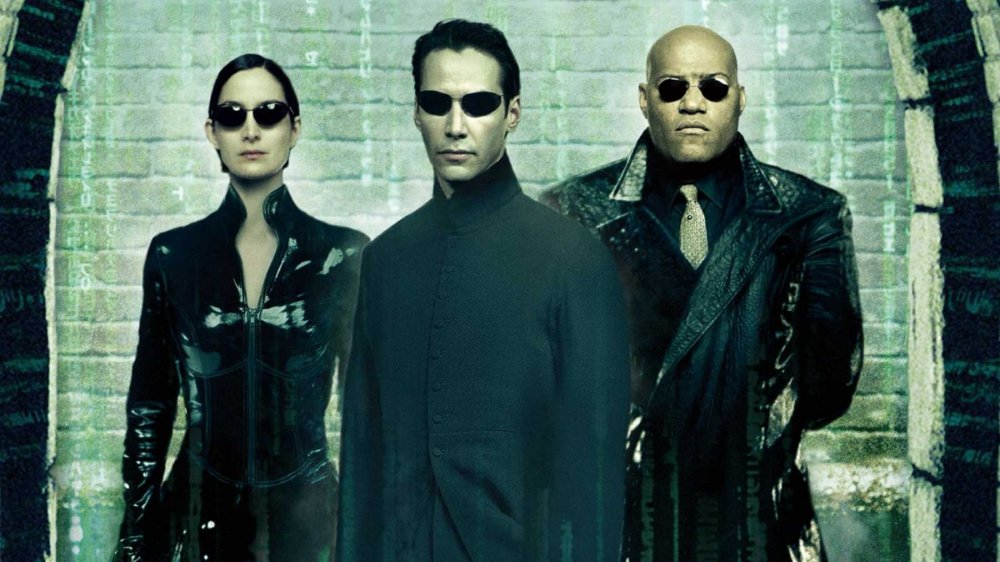 Like action franchises, iconic Will Smith and Martin Lawrence-starring movies from the '90s, classic Bruce Lee martial arts films, and sequels? We'd say you have quite a specific taste in cinema, but Netflix would say it has you covered. 
Coming to Netflix in November 2019 are a handful of awesome action flicks — like 1995's Bad Boys, featuring Smith and Lawrence as a pair of Miami detectives looking into the disappearance of police-seized drugs; 1973's Enter the Dragon, the beloved actioner from director Robert Clouse that marked Lee's final film role before his death; all three entries in the Wachowski sisters' Matrix trilogy (which is growing with The Matrix 4 as we speak); and 2017's Jumanji: Welcome to the Jungle, a follow-up to the fantasy-adventure Jumanji from 1995. 
November 1
Bad Boys (1995)
Enter the Dragon (1973)
The Matrix (1999)
The Matrix Reloaded (2003)
The Matrix Revolutions (2003)
November 15 
Jumanji: Welcome to the Jungle (2017)
Horror and thriller movies on Netflix in November 2019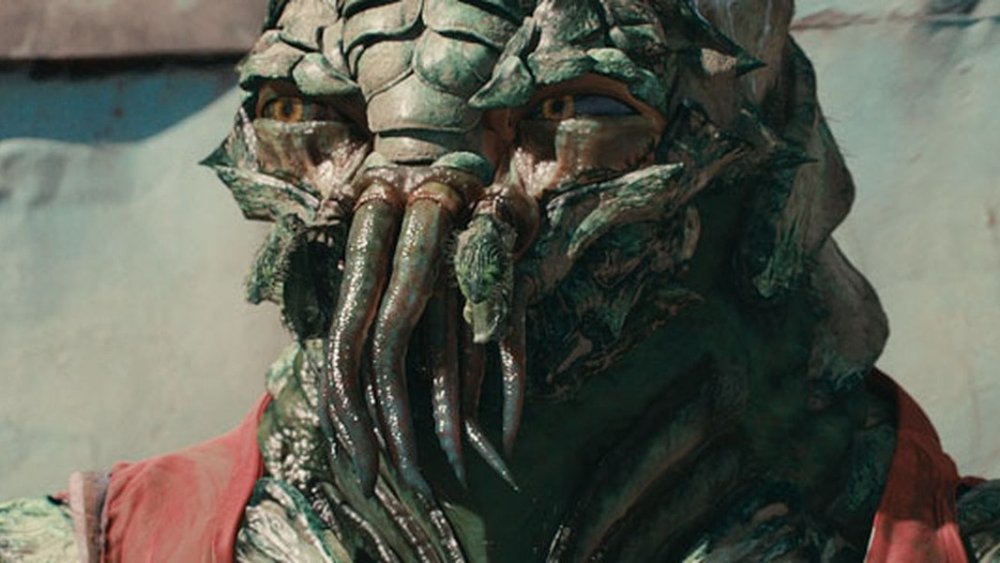 Anyone who likes to extend spooky season into November will be in luck next month on Netflix, as three extra-eerie flicks are hitting the streamer.
On the first day of the month, load up Roman Polanski's seminal psychological horror feature Rosemary's Baby, starring Mia Farrow as the titular Rosemary, a pregnant woman who grows suspicious that a Satanic coven wants to steal her baby for use in their evil rituals. 
On November 14, switch gears to District 9, the Neill Blomkamp-directed sci-fi action-thriller that takes place in an South African internment camp known as District 9, where insectoid aliens that crashed onto Earth have been confined. A day later, on November 15, stream Netflix's original thriller Earthquake Bird, a Tokyo-set mystery centered around expat Lucy Fly (Alicia Vikander), the reasons why she's suspected of murdering her missing friend Lily (Riley Keough), and the charming photographer (Naoki Kobayashi) with whom she was romantically entangled. 
November 1
Rosemary's Baby (1968)
November 14
District 9 (2009)
November 15
Earthquake Bird (2019)
The best drama movies on Netflix in November 2019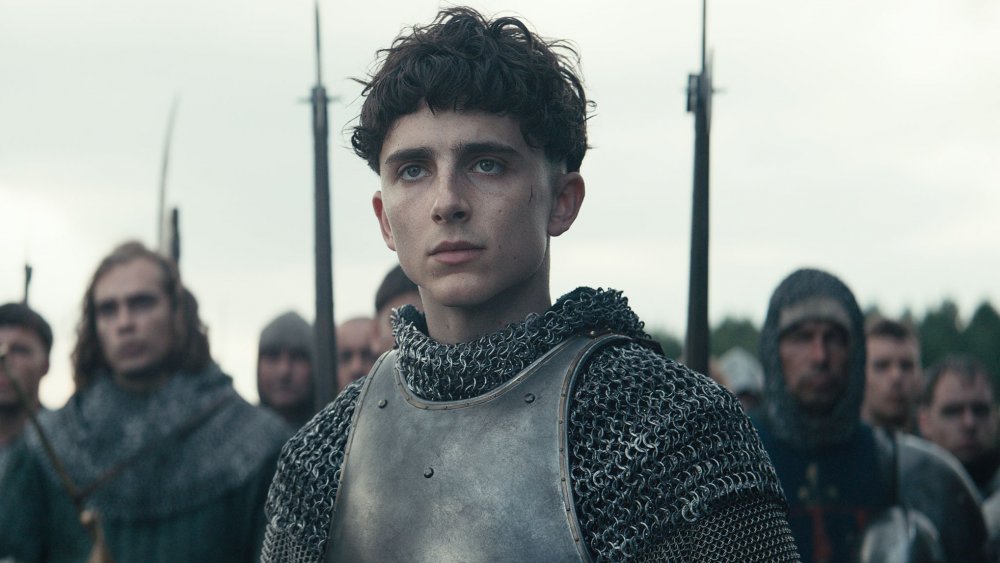 Netflix
Escape the drama of your everyday life by diving into the immersive, already-critically acclaimed dramas heading to Netflix in November 2019.
The first arrival, hitting the streamer on November 1, is David Michôd's The King. Based on a number of plays from William Shakespeare's "Henriad" collection, The King tells the story of a prince called Hal (Timothée Chalamet), who rises to take the English Throne and become King Henry V after his father (played by Ben Mendelsohn) dies. The film, also starring Robert Pattinson as the son of King Charles VI of France and Joel Edgerton as the English knight Falstaff, opened in theaters for a limited run on October 11, when critics took a liking to it.
November 27 will see the Netflix debut of Martin Scorsese's The Irishman, a gangster epic that chronicles the life and crimes of Frank "The Irishman" Sheeran (Robert De Niro), a former mobster and hitman long presumed to have had a hand in the disappearance and suspected murder of Teamster member Jimmy Hoffa (Al Pacino). Like The King, The Irishman will have a limited theatrical release prior to premiering on Netflix. Critics have been praising The Irishman since it debuted at the New York Film Festival on September 27, but audiences will have to wait until November 1 to judge it for themselves, then hold out a few weeks until it's available on Netflix.
Those looking for non-Netflix-original dramas can dig into David Ayer's End of Watch on November 23, or Ridley Scott's All the Money in the World on November 30.
November 1
The King (2019)
November 23
End of Watch (2012)
November 27
The Irishman (2019)
November 30
All the Money in the World (2017)
Comedy movies coming to Netflix in November 2019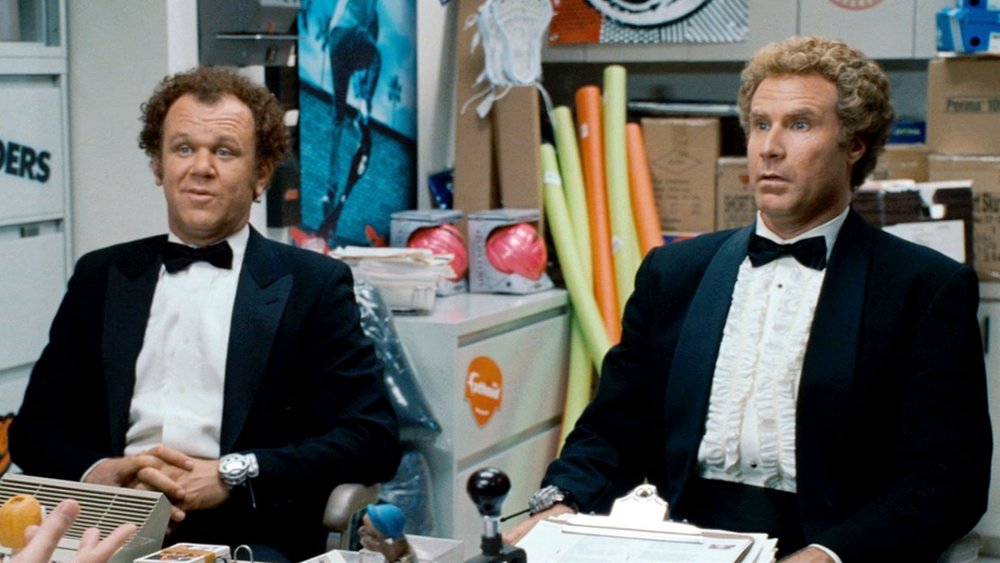 On Netflix in November 2019, Christmas will come early for comedy-lovers. The streamer is adding to its content catalogue a number of hilarious movies like Step Brothers and Wedding Crashers, the witty post-apocalyptic flick Zombieland, and even the subversive black comedy satire Fear and Loathing in Las Vegas. 
Also coming to Netflix next month are a trio of original, holiday-themed movies. 
On November 8, subscribers can stream Let It Snow — based on the book by John Green, Maureen Johnson, and Lauren Myracle — that follows a group of high school students as their lives cross paths thanks to "a stranded pop star, a stolen keg, a squad of competitive dancers, a mysterious woman covered in tin foil, and an epic party at the local Waffle Town."
When November 15 rolls around, Netflix will add Klaus to its library. The animated comedy sees a down-on-his-luck postal academy student named Jesper (Jason Schwartzman) getting stationed on an icy island north of the Arctic Circle, where he befriends the kind teacher Alva (Rashida Jones) and the enigmatic carpenter Klaus (J.K. Simmons). 
On November 21, rom-com fans will get a gift in The Knight Before Christmas, the Vanessa Hudgens-starring flick that sees science teacher Brooke (Hudgens) fall for Sir Cole (Josh Whitehouse), a medieval knight transported to the present day by a mystical sorceress. 
November 1 
Fear and Loathing in Las Vegas (1998)
Grease (1978)
Holiday in the Wild (2019)
Step Brothers (2008)
Wedding Crashers (2005)
Zombieland (2009)
November 3
A Bad Mom's Christmas (2017)
November 8
Let It Snow (2019)
November 15
Klaus (2019)
November 21
The Knight Before Christmas (2019)
The best TV shows on Netflix in November 2019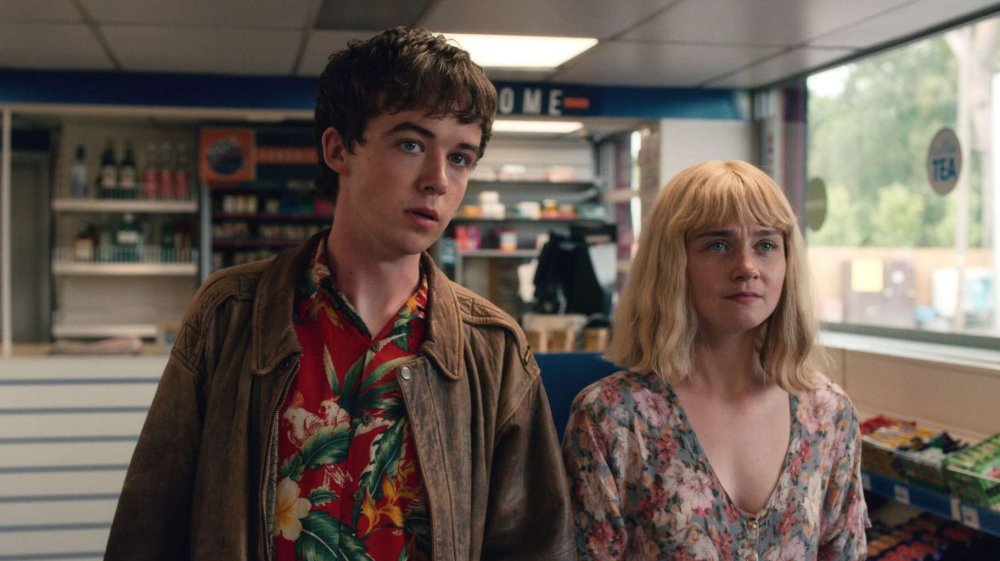 Netflix
Netflix sure didn't forget about TV enthusiasts in November 2019 — the streamer is bringing a ton of amazing short-form content to subscribers' screens next month. 
Stand-out TV additions for November 2019 include the third season of Atypical and the Queer Eye special We're in Japan! on November 1, the second season of The End of the F***ing World and the fourth season of She-Ra and the Princesses of Power on November 5, the fifth volume of Patriot Act with Hasan Minhaj on November 10, and the third season of The Crown on November 17. 
Other TV picks not to miss on Netflix in November 2019 are a few holiday specials — like season 2 of The Great British Baking Show: Holiday Special on November 8 and season 2 of Nailed It! Holiday on November 22 — as well as the Netflix original event American Son, which follows a mother (Kerry Washington) as she pieces together the disappearance of her son, coming on November 1. 
November 1 
American Son 
Atypical — Season 3 
Queer Eye: We're in Japan! — Season 1
November 5
The End of the F***ing World — Season 2
She-Ra and the Princesses of Power — Season 4
November 8
The Great British Baking Show: Holiday Special — Season 2
November 10
Patriot Act with Hasan Minhaj: Volume 5 
November 15
The Toys That Made Us – Season 3
November 17
The Crown — Season 3
November 22
Nailed It! Holiday – Season 2