Jumanji: Welcome to the Jungle details only adults notice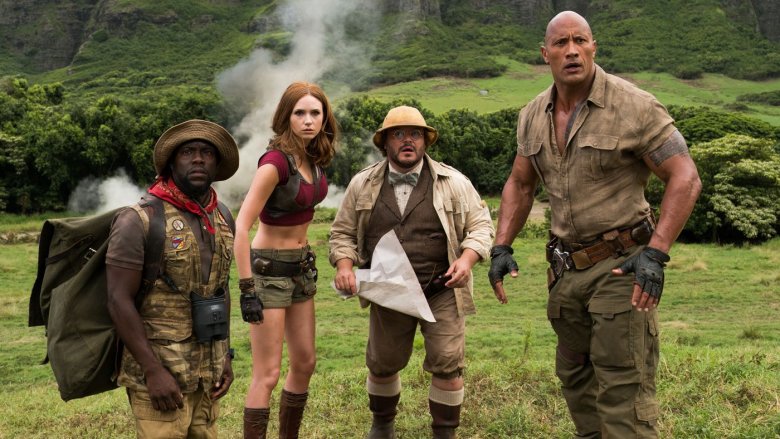 Jumanji: Welcome to the Jungle turned out far better than anyone had any right to expect. What initially sounded soulless and cynical ended up being a massively successful, well-received, family-friendly thrill ride for kids and adults alike. Starring Dwayne Johnson, Kevin Hart, Jack Black, and Karen Gillan, the movie effectively built on the 1995 story about a magical board game with a video-game-based, body-swap comedy sequel.
Welcome to the Jungle made a lot out of a wacky premise. But even if the belated Jumanji follow-up is wonderfully entertaining, that doesn't mean it's without its weird quirks and drawbacks. Many of its idiosyncrasies won't be picked up by younger viewers, and while none of them really impede the enjoyment, for those who were kids when the first movie came out in 1995, there are some noticeable flaws that can't be unseen once they're spotted. Here are some of the things you only notice about Jumanji: Welcome to the Jungle as an adult.