Sony Pictures CEO Reveals New Reason For Spider-Man Split With Marvel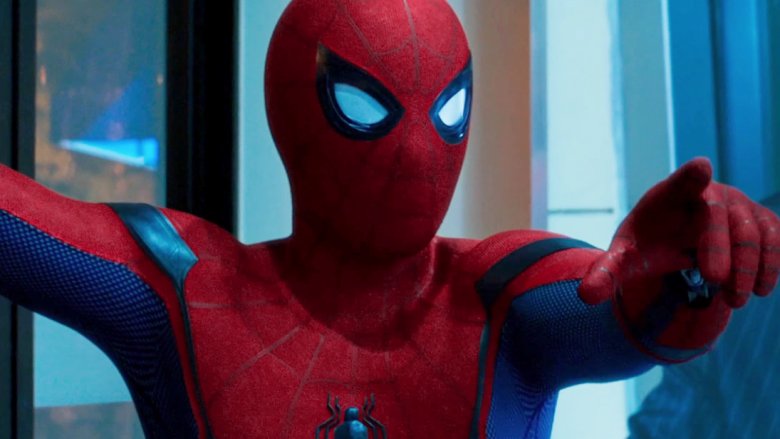 The Spider-Man debacle between Sony and Marvel is getting even stickier. 
When it was reported at the end of August 2019 that the two studios had failed to reach an agreement to renegotiate terms of their deal that allows Tom Holland's Spider-Man to be a part of the Marvel Cinematic Universe, it seemed that the main reason why things came crashing down was financial in nature. Disney, which owns Marvel Studios, was said to have requested a 50 percent co-financing stake in the Spider-Man franchise — a dramatic increase from its previous five percent yield from day-one profits — which Sony reportedly denied without countering. 
Now, Sony Pictures CEO and chairman Tony Vinciquerra has revealed another reason for the Spider-Man split with Marvel — and it doesn't have anything to do with Disney and Marvel wanting more money.
During Variety's Entertainment and Technology summit that took place on September 5, 2019, Vinciquerra stated that Marvel Studios president Kevin Feige had been "stretched incredibly thin" following Disney's March 2019 acquisition of 20th Century Fox. With Feige's workload ramping up to include discussions and plans for what to do with the X-Men, the Fantastic Four, Deadpool, and more, the studio head apparently became overwhelmed and evidently could no longer properly focus on keeping Spidey in the MCU. According to Variety, Vinciquerra pointed to this as "one of the reasons behind the breakdown" in conversations about establishing new terms of the Spider-Man deal.
What certainly didn't cause the divorce was bad blood, as Vinciquerra affirmed that there was and is "no ill will" between Sony and Marvel. He also had some nice things to say about working with Feige, who produced both Spider-Man: Homecoming and Spider-Man: Far From Home, and noted that neither Sony nor Marvel simply threw in the towel in regards to the Spider-Man franchise. 
"We had a great run with [Feige] on Spider-Man movies. We tried to see if there's a way to work it out," said Vinciquerra. "The Marvel people are terrific people, we have great respect for them, but on the other hand we have some pretty terrific people of our own. Kevin didn't do all the work."
Vinciquerra also made a sad confession about the situation: there's no chance of reconciliation as of right now. He explained that "for the moment, the door is closed" on having a professional relationship with Marvel. Anyone wondering whether Disney will execute a power move and simply buy Sony to gain screen rights to Spider-Man (and all his Spider-companions) might be disappointed to hear that the studio is "not for sale," as Vinciquerra stated during the summit.
Vinciquerra also detailed that Sony has big plans for Spider-Man without the House of Heroes involved. A Spider-Man universe is well underway — set to include the Tom Hardy-topped Venom and the upcoming Venom sequel, the Morbius movie starring Jared Leto, and "five or six" television series that take place within the Spider-Man world. The executive reiterated that Spider-Man is going to do "just fine" after swinging out of the MCU, using the Academy Award-winning animated film Spider-Man: Into the Spider-Verse as an example of the famous hero thriving without input from Marvel. Said Vinciquerra, "Spider-Man was fine before the event movies, did better with the event movies, and now that we have our own universe, he will play off the other characters as well. I think we're pretty capable of doing what we have to do here."
Clearly, Sony executives are confident that Spider-Man will succeed sans Feige, Marvel, and Disney — but what does Spidey himself think about all this? Star Tom Holland has remained diplomatic about the split and hasn't taken sides, stating that playing Spider-Man has been a dream come true and that he knows the hero's franchise is in safe hands with Sony. 
What happens next for Spider-Man is slightly unclear — at least in terms of where his story will head after Spider-Man: Far From Home, which tied into several past MCU movies and included a number of MCU characters — but we do know that Holland is lined up to appear in at least two more movies at Sony. 
As for Marvel, the studio is gearing up to enter the fourth phase of the MCU. Meanwhile, Feige is getting his footing as the new head of the X-Men film franchise, which he reportedly plans to reboot with a brand-new, younger Wolverine. Here's hoping he can juggle it all and avoid getting stretched too thin again.