James Gunn Shares His Thoughts On The Sony-Marvel Spider-Man Split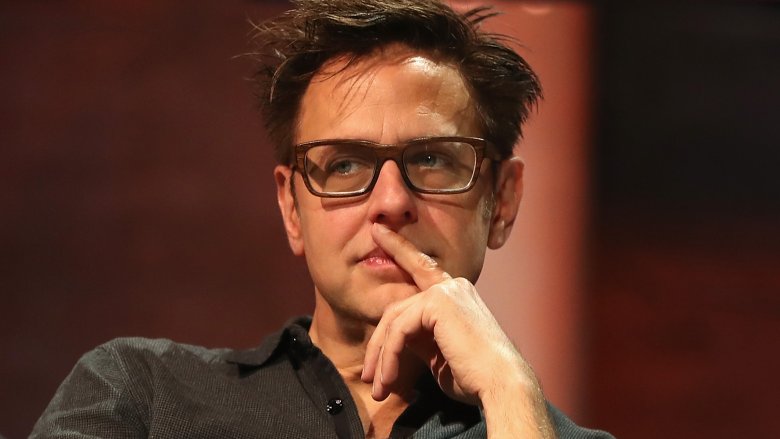 Christian Petersen/Getty Images
Leave it to the Guardians of the Galaxy director to speak the truth about the contentious break-up.
The biggest Hollywood news story of the past few weeks has been the unceremonious divorce between Sony and Marvel over their shared usage of Tom Holland's Spider-Man. Everyone from Holland himself to the actor who plays the arrow-flinging Avenger Hawkeye has thrown their two cents into the conversation. Now, James Gunn — director of upcoming superhero films Guardians of the Galaxy Vol. 3 and The Suicide Squad, a man who knows the powers and pratfalls of using social media, and someone who has been in the hot seat at the House of Mouse — has taken to Instagram to offer his take on Spider-Man leaving the Marvel Cinematic Universe.
In a reply to a comment on his own Instagram post, Gunn weighed in on the story, saying, "It's two corporations working their s*** out. I have no idea what's going on behind the scenes." 
That first sentence pretty much sums the entire news story up. Everyone and their mother is hoping that Sony and Marvel can come to some sort of agreement when it comes to the big-screen rights of Spider-Man, but right now it isn't looking all that hot. Splitting revenue between two money-hungry studios was never going to be an agreement that would last all that long — we don't live in a utopia. Maybe the two companies will work everything out and this will be a fun bit of pop culture trivia in the future, but maybe they won't. 
For his part, Gunn had only nice things to say about the two men who brought the MCU's Spider-Man to life: "Tom and Spider-Man director Jon Watts are both class acts."
This isn't all that surprising to hear as — outside of scolding him for spilling spoilers on a regular basis — basically no one has a negative thing to say about Holland. Plus, Sony is apparently looking to bring Watts back for another Spider-Man film. Of course, Marvel isn't going to take all of this sitting down, as the studio is also reportedly interested in giving Watts more work in the MCU. 
The fallout from the Spider-Man split-up is far from over, and we'll be here for all the developments sure to come.