Tom Holland Refuses To Take Sides In Sony-Marvel Spider-Man Split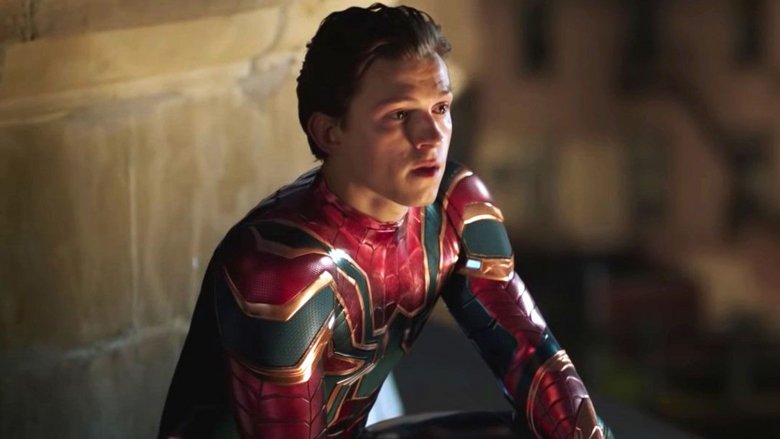 Sony/Marvel
Spider-Man, Spider-Man, burns as few bridges as he can.
In the days since it was announced that Marvel Studios and Sony Pictures had reached an impasse in their talks to re-up their shared custody agreement of the wall-crawler, Spider-Man: Far From Home star Tom Holland has steadfastly refused to assign blame for the split to one party or the other — and he's recently credited both studios with helping to make his take on the character such a well-loved one. 
Holland had maintained radio silence on the whole kerfuffle for the better part of a week after the split was announced, with his first public remarks coming during an appearance at Disney's D23 expo this past weekend. Since Disney is the parent company of Marvel Studios, the simple fact of his being there might have been seen as an endorsement of the Marvel side of the equation (although his attendance had more to do with his voice role in Disney and Pixar's upcoming feature Onward than anything else) — but in addressing the expo's throngs of adoring fans, Holland chose his words exceedingly carefully.
"It's been a crazy week," Holland said at that time, "but I want you to know I am grateful from the bottom of my heart, and I love you 3,000" — an overt reference to a line spoken by Tony Stark in Disney and Marvel's Avengers: Endgame. (via Deadline)
Okay, that was a clear nod to Marvel fans, but backstage, Holland expressed to Entertainment Weekly that he had no intention of pursuing a split of his own over the rift between the two studios. "Basically, we've made five great movies. It's been five amazing years," the actor said. "I've had the time of my life. Who knows what the future holds? But all I know is that I'm going to continue playing Spider-Man and having the time of my life. It's going to be so fun, however we choose to do it. The future for Spider-Man will be different, but it will be equally as awesome and amazing, and we'll find new ways to make it even cooler."
That's one of the things we love about Holland: he's just so darn unflappable. During the same weekend as D23, Holland found time to stop by Keystone (Colorado) Comic-Con; there, he fielded questions from fans, pretty much acting like he didn't hear any of them that had anything to do with the split. But when asked about what differentiated his portrayal of Spidey from those of Tobey Maguire and Andrew Garfield — the stars of Sony's Spider-Man and Amazing Spider-Man series, respectively — Holland offered up praise for both studios, suggesting that the MCU's depiction of Spidey was a true meeting of the minds creatively.
"We really tried to hone in on the high school thing, and for us, we tried to make a film about a regular kid with irregular problems. And what makes our version of Peter Parker and Spider-Man so special is he's like the most relatable superhero there's ever been. It's hard to relate to Tony Stark because he's a billionaire, Captain America's a super soldier, Thor's a god, but Peter Parker is just a kid from Queens," the star said. "So making him this person that every single person in the room can relate to, and then what Jon Watts did so well is casting such a diverse group of people to play his best friends. Everyone in the world can relate to our movies in some way, shape or form. So it wasn't just my doing that made it so different. It was the creatives at Sony, Marvel and [Spider-Man: Homecoming and Spider-Man: Far From Home director] Jon Watts." (via ComicBook.com)
Spoken like a true diplomat, and with good reason: while it seems obvious that Holland would prefer that Spidey remain in the Marvel Cinematic Universe (in 2017, he expressed his extreme reluctance to "give up [his] ticket" in the MCU), his contract is with Sony, not Marvel. The star is currently still bound by that contract (although it's not clear for how many films), and publicly lambasting his employer simply wouldn't be a good look.
As for Watts, we'll have to see how his situation plays out. Sony has expressed its hope that he'll return to direct those two solo adventures — but  Marvel Studios head honcho Kevin Feige was heavily involved in recruiting him to direct ol' web-head's MCU movies, and reports have recently surfaced that the director is being courted by Marvel Studios to stay in the fold.
Well, we've said it before, and we'll say it again: the brouhaha over Spider-Man is far from over. Of course, we'll keep our eyes and ears peeled for any developments in the sordid saga, and we'll make sure to keep you informed.