Game Of Thrones' Kit Harington Reportedly Joining The Marvel Cinematic Universe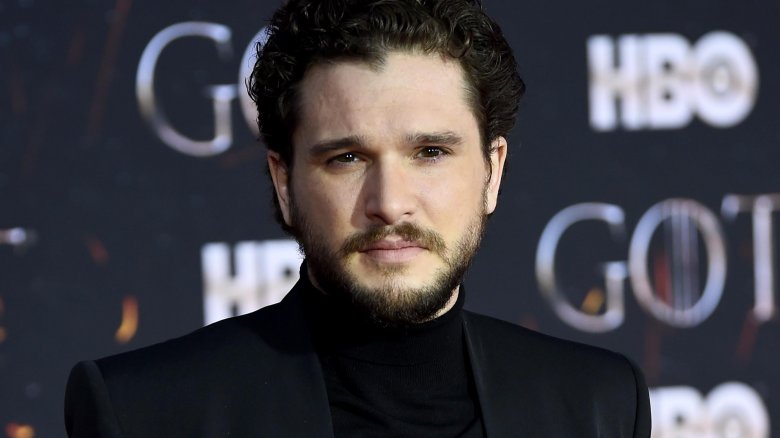 Dimitrios Kambouris/Getty Images
From one massively popular property to another. 
Word on the street is that Game of Thrones alum Kit Harington, who spent his 20s playing the broody-turned-badass believed-to-be-bastard Jon Snow on the acclaimed HBO fantasy drama, is poised to join the Marvel Cinematic Universe. 
This news comes to us from the fine folks at Deadline, who are reporting in the midst of this year's D23 Expo that Harington's first big post-Thrones gig will be as a member of the MCU. Reportedly, Harington is going to join "one of Marvel and Kevin Feige's superhero franchises," though there's no concrete information which of those franchises it could be. 
As it stands, looking ahead into the wide-open and sure-to-be-wonderful Phase 4 of the MCU, there are a few places in which Harington could fit. 
He might enter the realm of The Eternals, the superhero ensemble film about the race of immortal beings that's scheduled to debut in theaters on November 6, 2020. Harington would feel right at home on the Eternals roster, as his fellow Game of Thrones star Richard Madden, who portrayed Jon Snow's half-brother (really his cousin) Robb Stark, is attached to play the cosmic-energy-fueled Eternal named Ikaris. Talk about an epic reunion! 
Perhaps Harington is in line to star in Doctor Strange in the Multiverse of Madness, the long-awaited Doctor Strange sequel featuring Benedict Cumberbatch as the titular Sorcerer Supreme and Elizabeth Olsen as the mystical Scarlet Witch. Director Scott Derrickson has promised that Doctor Strange in the Multiverse of Madness will be the first Marvel horror movie, a genre to which Harington is no stranger. His character endured a lot of physical and psychological trauma on Game of Thrones, so if the actor really is set to appear in the extra-spooky second Doctor Strange movie, he should have no trouble handling whatever comes his way. 
On the other hand, maybe it's the fourth Thor flick for which Harington is being eyed. Though his Thrones character was mostly serious, Harington is quite the jokester in real life — a disposition that would match well with the tone of Thor: Love and Thunder. The film is expected to be every bit as witty and weird as Thor: Ragnarok, since writer-director Taika Waititi is back behind the helm. We could definitely see Harington starring alongside the likes of Chris Hemsworth, Tessa Thompson, and Natalie Portman (whose Jane Foster will become the Mighty Thor!) in Thor: Love and Thunder – and laughing the whole way through.
There's also the chance that Harington will play a part in Shang-Chi and the Legend of the Ten Rings and share the screen with MCU newcomer Simu Liu. However, since the film currently has a predominantly Asian cast in place, it's tricky to see how Harington, a white guy from England, would fit into the fold. 
It seems like it's too late in the game for Harington to star in the Black Widow solo movie, as the flick has already started filming and is on track for a May 1, 2020 release date. It's a bummer if that's the case, as Black Widow features a pretty darn dazzling roster: Scarlett Johansson as Natasha Romanoff (a.k.a. Black Widow), David Harbour as Russian super-soldier Alexei Shostakov (a.k.a. Red Guardian), Florence Pugh as spy Yelena Belova, O.T. Fagbenle as Natasha's old ally Mason, and Rachel Weisz as Red Room spy Melina. 
But maybe we're on the totally wrong track here and the franchise Harington is reportedly going to enter isn't a film one. Perhaps Deadline's sources were referring to Marvel's Disney+ "franchise," which includes the series The Falcon and the Winter Soldier, WandaVision, Loki, What If...?, and Hawkeye. Harington obviously has a ton of experience on the small screen, so he'd be a great fit for any of the superhero shows. The only problem here is that each of the series are limited in nature, so they aren't franchises on their own. Collectively, they could be considered one, however.
For now, it's unknown whether any of these films will spawn an entire franchise, which makes it even harder to pinpoint which one Harington could end up joining. 
More information about this news break is expected to drop as D23 continues on throughout the weekend. Be sure to check back with Looper for updates as they come our way.