Disney+ Loki Series Is A 'New Departure' For Character, Says Tom Hiddleston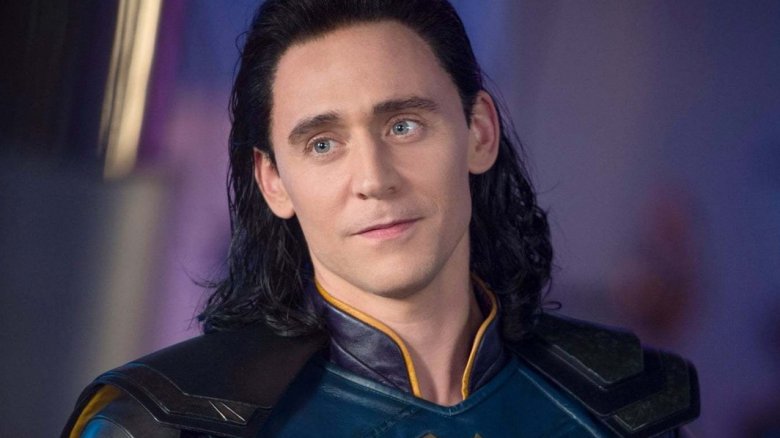 Looks like Loki still has plenty of stories to tell, according to the man behind the long black wig himself, Tom Hiddleston.
In an interview with The Hollywood Reporter, Hiddleston talked about his upcoming turn on TV: the live-action series focused all around Thor's mischievous adopted brother Loki, set to debut on Disney's future streaming service, Disney+, which is expected to house a whole new slate of small-screen Marvel content. 
Hiddleston teased that this new series will show a different side of Loki, calling it a "new departure" for the character. However, in true Marvel form, he couldn't say "why," leaving viewers in the dark about Loki's next steps. 
Past reports have indicated that Loki viewers will watch the title character become an "unlikely influencer on historical events," which would definitely be a departure from the Loki they've seen in the MCU. 
Hiddleston, who ended up playing Loki in the original Thor film thanks to his time onstage alongside the film's eventual director Sir Kenneth Branagh, has dabbled in television work over the years (like with his role in The Night Manager). The English star seems excited to return to the character of Loki, whom he has played since 2011. After appearing in the original Avengers film, the Thor series, and Avengers: Infinity War (in which he was killed by Thanos), Loki from the year 2012 escaped in Endgame with his life (and the Tesseract), leaving plenty of room for a future throughline starring Thor's dark yet enigmatic sibling.
Regarding his return to the role, Hiddleston said, "I knew he was a complex figure. Intelligent yet vulnerable. Angry and lost and broken and witty. I thought it was an amazing opportunity and it's grown into this network of movies. I could never have expected it. I feel very fortunate that this character has connected with people."
Even without much information on the Disney+ Loki series, Marvel fans will certainly be excited to see one of the universe's most fascinating and fun villains return in a vehicle designed completely around him. As far as Hiddleston is concerned, he can continue living with a character he's come to know and love over the years.
Disney+ will launch on November 12. No release date for Loki has yet been announced.