The Real Reason These Marvel Projects Aren't Happening In Phase 4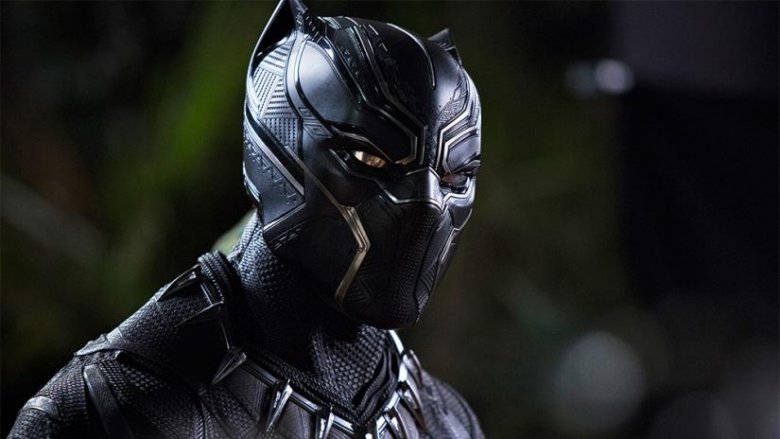 During Marvel's packed Hall H presentation at 2019's San Diego Comic-Con, the studio revealed a host of thrilling announcements about its upcoming slate of films and television shows for 2020 and 2021, which will make up the fourth official "Phase" of the Marvel Cinematic Universe. There's plenty to look forward to in Phase 4, which will include solo films for established heroes Black Widow, Doctor Strange, and Thor, and will also launch brand-new franchises with Shang-Chi and the Legend of the Ten Rings and The Eternals.
However, even in the midst of our excitement for the promises of Phase 4, we couldn't help but notice all the films and characters who weren't part of Marvel's massive unveiling. Many fans had expected to see eagerly awaited sequels such as Black Panther 2, Guardians of the Galaxy 3, or Spider-Man 3 to be included among the Phase 4 slate, but it turns out we'll need to wait until at least Phase 5 for the next installment in each of those series. Further, for the first time ever, Marvel doesn't have a big character-stuffed crossover film on the agenda, such as the Avengers films that have punctuated each of the first three phases. 
So why all the surprises? Read on for the scoop on why some of the films we expected to see in Phase 4 won't be appearing on Marvel's schedule until at least 2022... or beyond.
Returning to Wakanda for Black Panther 2 may be harder than it seems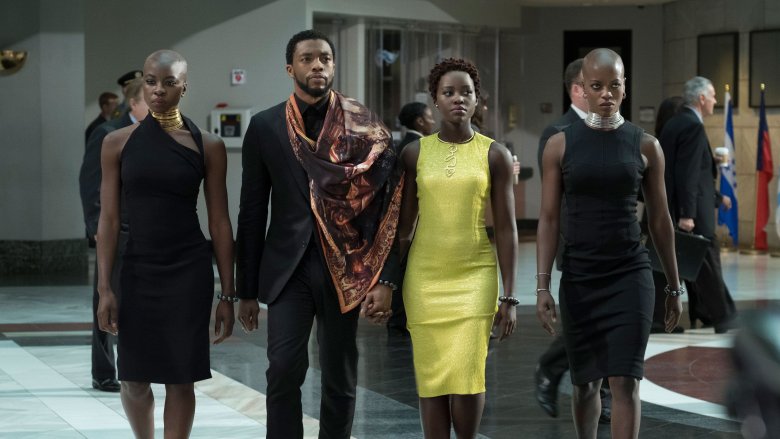 Marvel Studios president Kevin Feige closed out his SDCC presentation by teasing a few films and characters that he hadn't yet gotten a chance to talk about, hinting that they're on their way, but that he's not ready to give us more details yet. One of these films was the highly anticipated sequel to 2018's Black Panther, which gave the MCU its first wins at the Academy Awards and smashed an impressive number of box office records, including becoming the highest-grossing film by a black director. 
You'd think that Marvel would be anxious to capitalize on the success of Black Panther by pushing a sequel into production right away, but while we don't doubt that both the studio is eager to return to Wakanda, getting the film actually made may be easier said than done. The first film featured an impressive cast, including Academy Award nominees Angela Bassett and Daniel Kaluuya and Oscar winner Lupita Nyong'o as well as up-and-comers such as Winston Duke, Chadwick Boseman, and Letitia Wright, whose stars have only continued to climb in the wake of the film's success. Getting all of these busy actors together again to film a sequel is no small task, and returning director Ryan Coogler has an equally full plate with his upcoming film Wrong Answer and TV series Scenes for Minors. So while Black Panther 2 is absolutely on Marvel's to-do list, it's not surprising that it's taking them a while to get there. 
Captain Marvel 2 has to wait for its turn in line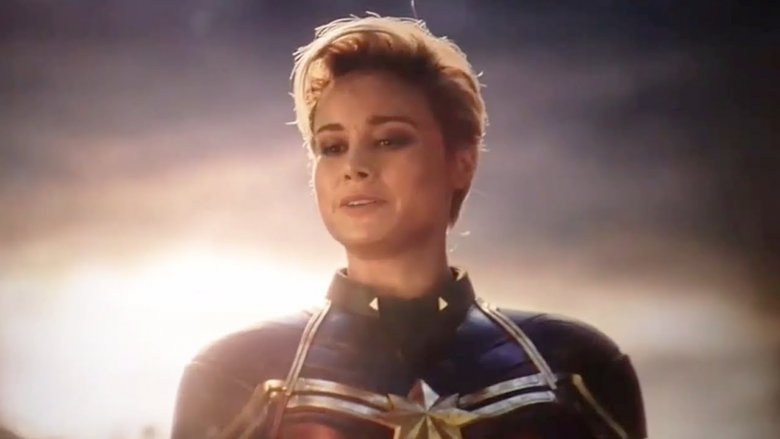 After the stunning success of Captain Marvel in early 2019, a sequel was practically guaranteed. Many fans hoped that the ultra-superpowered Carol Danvers would make her return in Phase Four, but after Marvel's SDCC presentation, it appears as though we'll have to wait a little longer for Brie Larson to punch through another spaceship. Although Captain Marvel 2 was among the properties that Kevin Feige name-dropped at the end of his Hall H presentation, he didn't give his audience any idea of when to expect the film, putting it in Phase 5 at the earliest.
While this may seem like a long time to wait for Carol Danvers' next intergalactic adventure, waiting a whole phase between sequels isn't as ridiculous as it may seem at first glance. Although early MCU films like Iron Man and Thor cranked out their sequels a mere two years later, more recent sequels have been spaced further apart. Thor: Ragnarok came out four years after The Dark World, while Guardians of the Galaxy Vol. 2, Ant-Man and the Wasp, and the upcoming Doctor Strange in the Multiverse of Madness will all come three years after their predecessors. Given that Phase 4 of the MCU only spans two years, it shouldn't be that surprising that Captain Marvel 2 won't be part of it. Rather, based on Marvel's typical sequel timeline, we can probably expect Danvers to return in 2022 or 2023 — although we wouldn't rule out a cameo in Phase 4 while we wait.  
The rocky road to Guardians of the Galaxy 3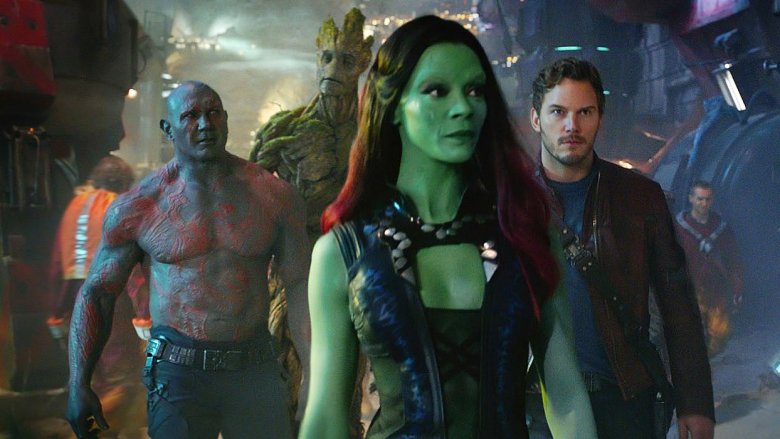 While Guardians of the Galaxy and its sequel Guardians of the Galaxy Vol. 2 were both major hits for the MCU, the third installment in the series has hit some major bumps in its attempts to launch. Originally rumored to be part of Marvel's Phase 4, production on Guardians of the Galaxy Vol. 3 has gotten bumped several times due to the firing of director James Gunn in July of 2018, which divided public opinion and prompted an open letter from the Guardians cast, asking for (or in Drax actor Dave Bautista's case, demanding) Gunn's reinstatement. 
While rumors swirled about which director Marvel was considering to replace Gunn, no concrete information or strong candidates were ever revealed — until, in March of 2019, eight months after Gunn's firing, Disney made the shocking announcement that they'd decided to rehire Gunn for Guardians 3 after all. However, by that point, Gunn had already signed on to direct Warner Bros' The Suicide Squad, which is slotted for an August 2021 release, right in the middle of Marvel's Phase 4. Although Gunn has already written the script for Guardians 3, he can't start production on the third Guardians film until after he wraps up his commitment to The Suicide Squad, making a Phase 4 release impossible. So although the whole Guardians crew is definitely returning for a third film, we're going to have to wait a few more years to see it. 
Spider-Man 3 could be cutting in line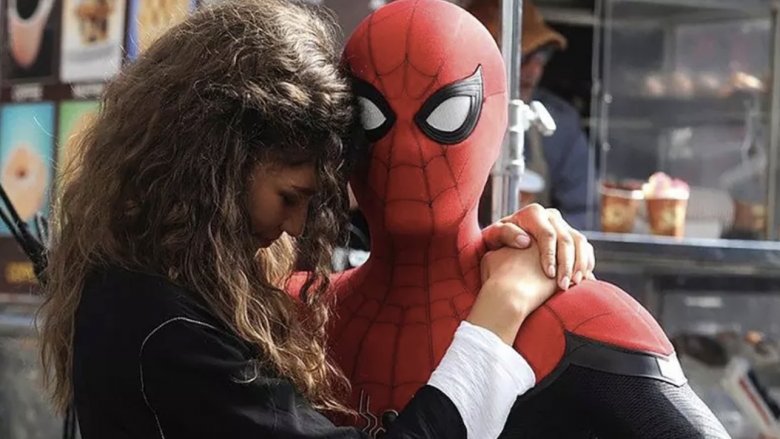 With Spider-Man: Far from Home swinging into theaters a mere two years after Spider-Man: Homecoming, many fans were hopeful that a third Spider-Man installment might also be able to squeeze into Phase 4's brief two-year timeframe. But at the end of Marvel's SDCC presentation, the web-slinger still hadn't been mentioned, not even during Kevin Feige's brief tease of the films he hadn't gotten a chance to talk about.
Even if we don't know when it's happening, Spidey fans can rest easy knowing that a third film is almost assuredly in the works. Tom Holland still has one more solo film on his contract, and the end-credits scenes in Far from Home make some major strides toward setting up another Spider-Man film. Plus, considering the ages of the "teenage" cast — Tom Holland, Zendaya, and Jacob Batalon are all in their early 20s — it seems a third film should happen sooner rather than later if Spider-Man 3 hopes to keep its high school setting. 
Since Spider-Man 3 is not part of Marvel's Phase 4 slate, that probably means we can expect to see it as one of the first films of Phase 5 — unless it actually is part of Phase 4, and we just don't know it yet. During an interview with MTV after SDCC, Feige mentioned "11 projects in two years," despite Marvel only announcing ten projects for 2020-2021, leading to some speculation that Spider-Man 3 will be a part of Phase 4 after all, and just hasn't been announced yet. 
It'll take some time to get ready for Blade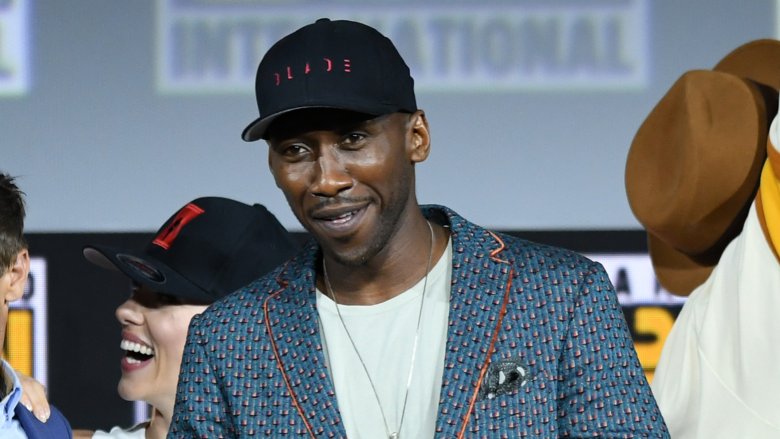 Kevin Winter/Getty Images
Marvel ended its SDCC presentation with the shocking revelation that two-time Oscar winner Mahershala Ali would be playing Blade in an upcoming MCU reboot of the character. The half-human, half-vampire vampire hunter was first brought to life by Wesley Snipes in New Line Cinema's successful Blade trilogy, which concluded in 2004. Snipes' Blade films were all released before the launch of the MCU, and bringing Blade into the Marvel Cinematic Universe is sure to open up an impressive array of storytelling possibilities for the character. 
Although Blade was announced alongside Marvel's slate of Phase 4 films and shows, it didn't appear anywhere on the timeline for 2020 or 2021, indicating that we can probably expect Ali's solo film to show up sometime in Phase 5. The wait isn't hugely shocking, since the existence of vampires hasn't even been hinted at within the MCU yet, and Marvel may want to use Phase 4 to lay the groundwork for Blade's arrival. Further, recent MCU heroes such as Black Panther, Spider-Man, and Captain Marvel first showed up or were hinted at in other films preceding their solo endeavors, so Marvel may want to allow time for Blade — or at least the idea of Blade — to pop up in a Phase 4 film or two before he slices his way into the franchise as a leading man.  
Getting the rights to the X-Men was just the first step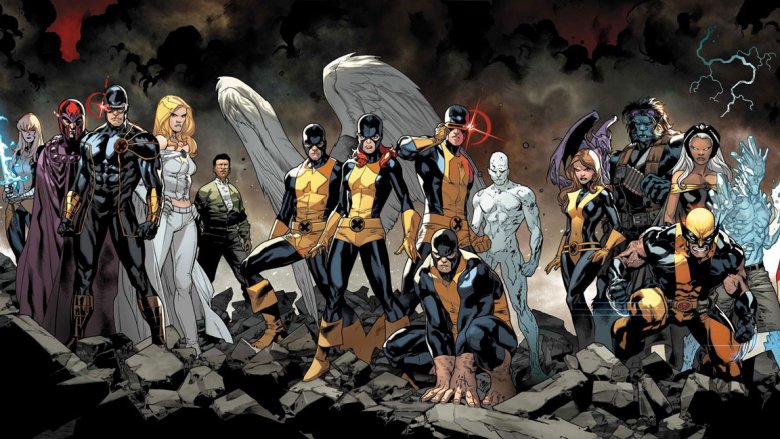 Ever since Disney announced their acquisition of Fox, fans have waited with bated breath to find out when one of Marvel's flagship teams, the X-Men, will finally be joining the MCU. In the '90s, Marvel sold off the film rights to many of its most popular comic book characters to various movie studios, most notably sending the X-Men and the Fantastic Four to Fox, and Spider-Man to Sony. So when Marvel started making movies of its own, the studio had to stick to the characters it still had the rights to, working around some of its biggest properties. This is why, despite including characters such as Scarlet Witch and Quicksilver, who were long known as the children of Magneto in the comics, the MCU has never so much as uttered the word "mutants." 
Now, with parent company Disney regaining control of the X-Men, it's only a matter of time before mutants make their way into the MCU. However, by the time the acquisition was finalized in early 2019, right before Avengers: Endgame hit theater screens, Marvel's Phase 4 slate was likely already set, leaving no room for an X-Men film. Considering how important the X-Men are to the comics universe, it's bound to take some time to bring them into the MCU films in a way that does the characters justice. So although Feige teased "mutants" at the end of his presentation, it'll likely still be a few years before we see the X-Men debut as part of the MCU. 
The Fantastic Four deserve to make a grand entrance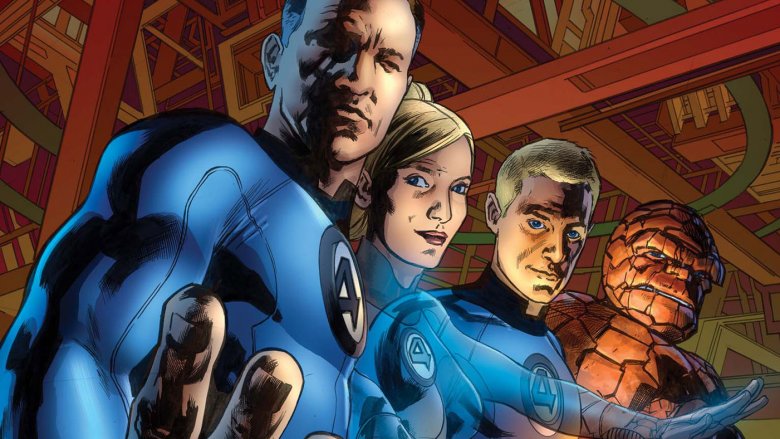 Along with the X-Men, the Fantastic Four have also been tied up at Fox since the '90s. Although the studio has twice brought the First Family of Marvel to the big screen, neither effort was particularly successful, with 2015's Fantastic Four sitting at an abysmal 9% on Rotten Tomatoes. But with the Disney acquisition of Fox, many Marvel fans hoped that the MCU would finally be able to deliver a satisfying live-action version of some of the comics' most enduring characters. 
The Fantastic Four were indeed among the upcoming projects Feige teased at the end of his Hall H presentation at SDCC, along with Captain Marvel 2, Black Panther 2, and "mutants." But much like the X-Men, the Fantastic Four are a big deal, and the two-year timeline of Phase 4 doesn't give Marvel time to give Mr. Fantastic, the Invisible Woman, the Human Torch, and the Thing the star treatment they deserve. When the Fantastic Four does eventually make their grand MCU entrance, expect it to be the considered result of years of careful planning, not an impatient rush job. 
It's going to take a while to get the pieces in place for Avengers 5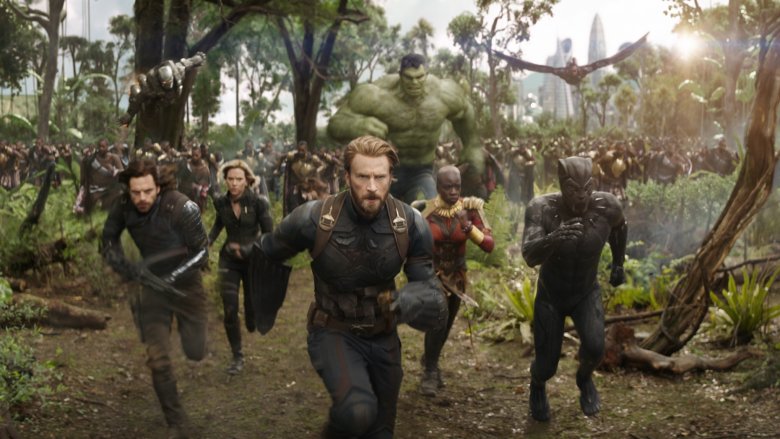 While Avengers: Endgame wrapped up what Marvel is referring to as the "Infinity Saga," closing out the arcs for several of the MCU's founding characters and bringing an end to the world-threatening Thanos-centric conflict which had been brewing since 2012's The Avengers, fans of Earth's Mightiest Heroes know better than to assume this is the last we've seen of Marvel's super-powered team of heroes. Although a few original Avengers said goodbye in Endgame, many more are still alive and kicking — literally — within the world of the MCU, giving Marvel plenty of candidates to flesh out a new team roster. 
Phase 4 will mark the first of Marvel's Phases not to lead up to a major team-up movie, combining its standalone properties in service of a cataclysmic threat that requires more than one or two heroes to overcome. But while Kevin Feige has assured us that a fifth Avengers movie is on the horizon, it's not particularly surprising that we'll have to wait more than two years to get to it. With the exception of Avengers: Infinity War and Endgame, which released within a year of each other, audiences have previously had to wait three years between Avengers movies, putting a fifth Avengers in 2022 at the earliest. But with so many characters rotating in and out of the franchise and Feige promising a "very different team than we've seen before," don't be surprised if it takes even longer for the MCU to build up to the next Avengers film. 
It may take until the end of Phase 4 to begin to set up Young Avengers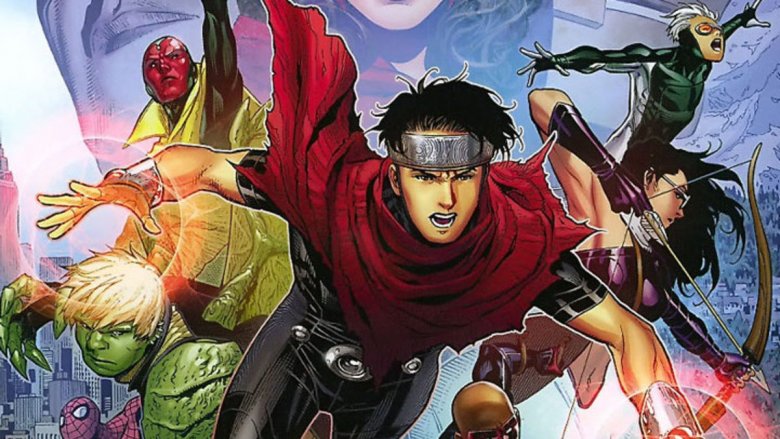 Kevin Feige mentioned in 2018 that Marvel was "planting seeds" for the Young Avengers to eventually enter the MCU, and with the introduction of Kate Bishop in the Disney+ Hawkeye series, along with the aging up of Cassie Lang in Avengers: Endgame, many fans hoped to see a Young Avengers film among Marvel's Phase Four offerings. But it looks like we'll have a while still to wait, as the youthful superteam was still nowhere to be found on Marvel's schedule for 2020 and 2021. 
This isn't a huge surprise, especially considering that Hawkeye isn't shooting onto TV screens until the fall of 2021, leaving very little time between Bishop's introduction and the end of the year. The MCU has long been known for taking its time to set up threads that pay off in satisfying ways, so it makes sense that they're not rushing to squeeze in a Young Avengers film between Hawkeye and the end of Phase 4. Plus, if Young Avengers follows the formula that Avengers set up, that still leaves a number of other characters to introduce in solo shows and films — possibly including popular characters such as Hulkling, Iron Lad, Asgardian, and Miss America — before bringing them together in a big collaborative film. With all that groundwork to lay, it's no wonder it's going to take more than two years to get there. 
Ant-Man 3 may be waiting for Stature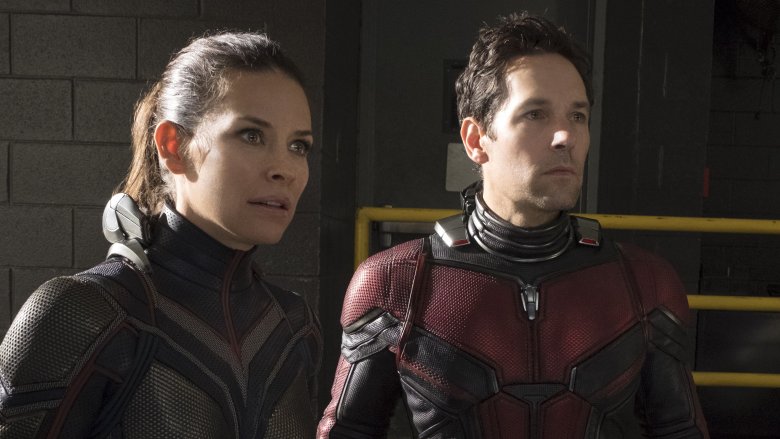 Since it's become the norm for Marvel heroes to get three solo films before signing off, many fans of Paul Rudd's quirky, shrinking superhero were hoping to see a new Ant-Man film appear somewhere on the Phase 4 timeline. Sadly, although Scott Lang played a huge role in Avengers: Endgame, neither Scott nor his partner, Hope van Dyne/the Wasp (Evangeline Lilly) have films on Marvel's Phase 4 slate. 
However, this doesn't mean that Ant-Man fans should necessarily give up hope of seeing their favorite size-changing superheroes team up again on the big screen. While the first two Ant-Man films featured Scott's daughter, Cassie, as a pint-sized elementary schooler, Avengers: Endgame aged her up to a teenager, which could be significant to the next Ant-Man film. In the comics, a teenaged Cassie Lang uses Pym particles to become the Young Avenger known as Stature. If Hawkeye is indeed setting up the Young Avengers at the end of Phase 4, using an Ant-Man film to introduce Stature in Phase 5 — called Ant-Man, the Wasp, and Stature, perhaps? — seems a logical next step. 
A Sub-Mariner film could be bubbling on the MCU's back burner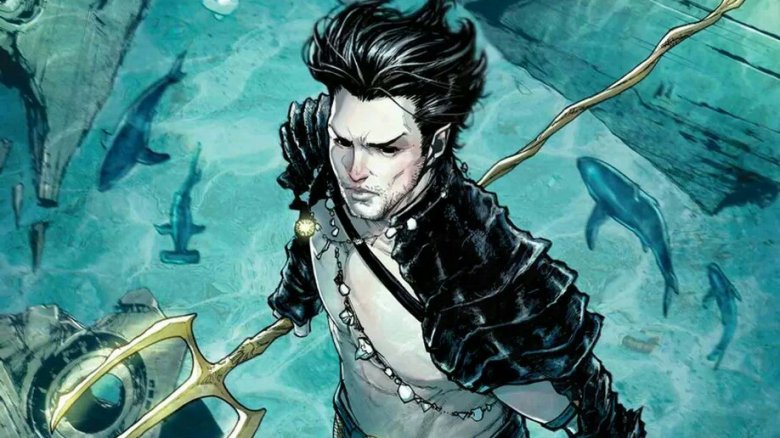 Comics fans paying close attention during Avengers: Endgame may have sat up a little straighter in their seats when, in an early post-timejump scene at Avengers headquarters, Okoye (Danai Gurira) mentions to Natasha (Scarlett Johansson) that the Wakandans are monitoring a series of sub-oceanic quakes off the coast of Africa. Many hopeful fans thought this could be a reference to Namor the Sub-Mariner, the half-human, half-Atlantean Prince of Atlantis that has played the roles of hero and villain throughout his Marvel Comics history. 
Some have speculated that Namor may in fact be the villain of Black Panther 2, a theory which seems bolstered by the hints that he may already be near Wakanda during Endgame. However, even if Namor shows up as a villain, that doesn't rule out that he may eventually switch sides as he does in the comics, in which he has worked alongside many heroes including the Fantastic Four, the X-Men, and the Avengers. However, introducing Namor as a villain and then evolving him into a hero is bound to take some time, and with Black Panther 2 not on Marvel's agenda until at least Phase 5, it'll probably be a few years before we get a Namor solo film — if it ever happens at all.
It's going to take just the right opportunity for Nova to break into the MCU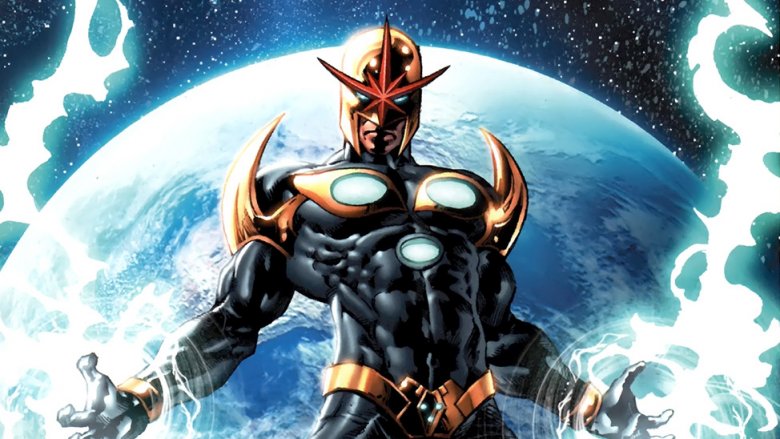 Another character who has long been buzzed about potentially joining the MCU is Nova, a superhero who wields the power of the Nova Corps, the elite military force of the planet Xandar. In the comics, two humans have donned the Nova mantle: Richard Rider and Sam Alexander. Richard Rider was originally part of Infinity War and Endgame writers Christopher Markus and Stephen McFeely's plans for the end of the Infinity Saga, and was also in early drafts of the Guardians of the Galaxy script. While those ideas were eventually scrapped, Nova has remained a character with "immediate potential" for the MCU, according to Kevin Feige. 
Despite multiple failed attempts to work Nova into the MCU, Feige has never taken Nova completely off the table, always saying that bringing him in is still very much a possibility. Xandar was decimated offscreen prior to the beginning of Infinity War, but all it takes to allow for Nova's origin story is one Nova Corps survivor. However, while a version of Nova could still easily be introduced at some point in the MCU — perhaps during the much-delayed Guardians of the Galaxy 3 — we likely still have at least a few more years to wait before he shows up.