Doctor Strange In The Multiverse Of Madness Release Date, Cast Revealed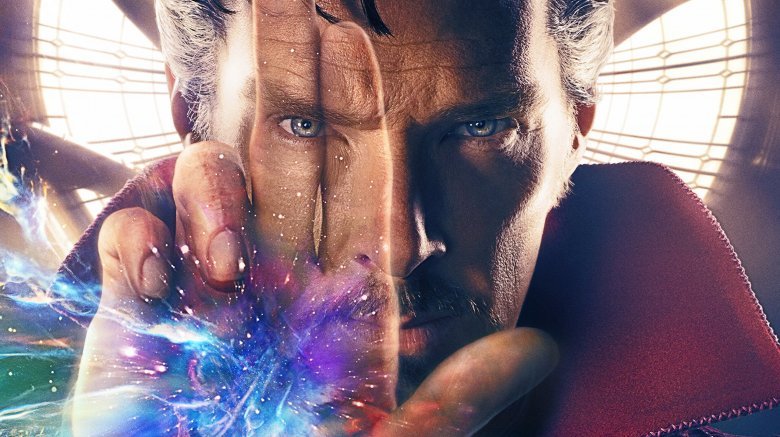 The Sorcerer Supreme has scored a sequel. 
At its fittingly marvelous Hall H presentation at San Diego Comic-Con 2019, Marvel Studios confirmed the impending arrival of the second Doctor Strange film, also revealing its release date, cast, and logo. 
Let's get into the magic, shall we?
Entitled Doctor Strange in the Multiverse of Madness, the film is scheduled for release on May 7, 2021, and has Scott Derrickson back on board as director. That second piece of news has been somewhat common knowledge since December of 2018, when it was reported that the Doctor Strange helmer and co-writer was getting to work on the long-awaited sequel. However, Marvel kept a tight lip and refused to confirm or deny such a development until its official Comic-Con panel. 
Derrickson will, of course, direct the Brit with an alarmingly convincing American accent, Benedict Cumberbatch, in the title role. What's fairly shocking is the involvement of Elizabeth Olsen, who will be a part of Doctor Strange in the Multiverse of Madness as Scarlet Witch, the heroine with powers in the same arena as Stephen Strange's own.  
Those two stars, who have become mainstays in the Marvel Cinematic Universe, are the only ones 100-percent locked in for Doctor Strange in the Multiverse of Madness. Expect to hear loads more casting announcements for the flick in the near future. 
Some reports coming out of San Diego Comic-Con claim that Cumberbatch's Doctor Strange and Olsen's Scarlet Witch will face off against Nightmare, though from what we can gather, this doesn't appear to be case. There's a chance that Nightmare, the "Dream Dimension" ruler who has long been an adversary of Doctor Strange, could be the big bad of the sequel, but its "Multiverse of Madness" subtitle seems to suggest that there will be several villains instead of just one main foe.
In any case, Doctor Strange in the Multiverse of Madness is going to be unlike any MCU installment that precedes it. Director Derrickson teased the Hall H crowd with the promise, "We are going to make the first scary MCU film" (via Deadline). Marvel Studios head honcho Kevin Feige then quipped, "It's gonna be PG-13 and you're going to like it!"
Circling back to the topic of the Doctor Strange sequel's title, it basically confirms that the multiverse exists in the MCU. Derrickson hinted that it's real and that Doctor Strange in the Multiverse of Madness will dive into its many layers when he took a jab at the duplicitous Mysterio (Jake Gyllenhaal) from Spider-Man: Far From Home, who told a bunch o' fibs about the multiverse. 
"Just because Quentin Beck makes up lies about the multiverse doesn't mean it isn't real," the director said (via Entertainment Weekly). 
This is all really wonderful news for the Doctor Strange squad, who have probably been itching to get a follow-up film made since the original hit theaters in 2016. With two huge Marvel heroes (Chris Evans' Captain America and Robert Downey Jr.'s Iron Man) now retired from their roles, and another (Scarlett Johansson's Black Widow) presumably only set up for one more movie following her death in Avengers: Endgame, the MCU must craft a new core roster. Cumberbatch's Doctor Strange has quickly become a favorite amongst fans, particularly after his charming turn in Avengers: Infinity War, and now feels like the right time to position the master magic-wielder at the top of the MCU hero roster — starting with his bound-to-be-mystifying sequel.
Look forward to finding out what Doctor Strange in the Multiverse of Madness is all about when the film opens in theaters on May 7, 2021.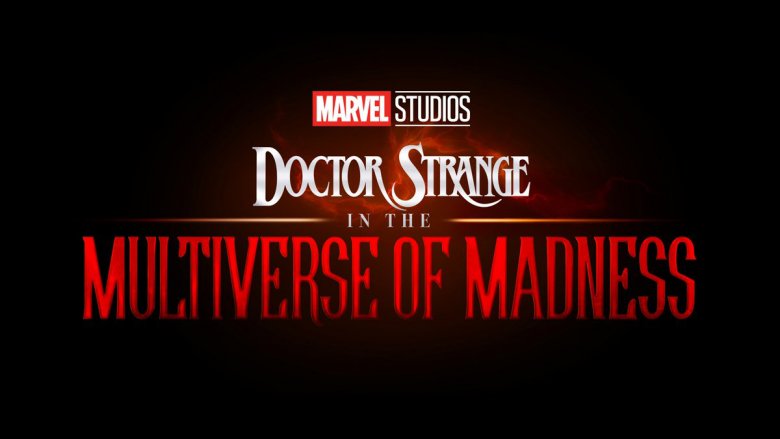 Marvel Studios/Twitter