Dark Phoenix Blu-Ray And Digital Release Launch Date, Special Features Revealed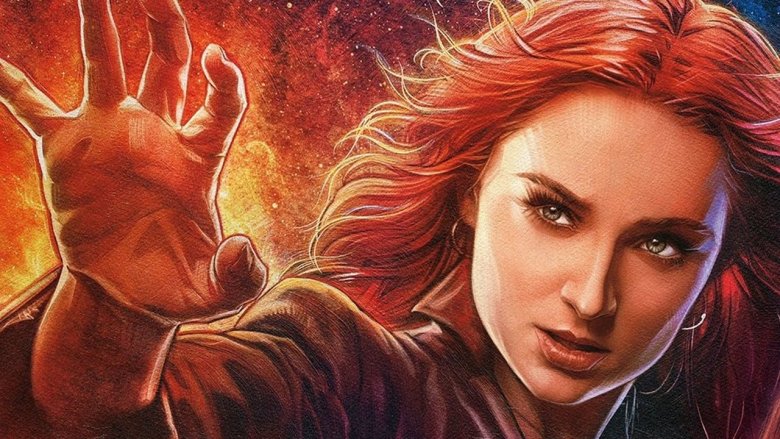 Attention, X-fans: Dark Phoenix is coming home.
The dates for the digital and Blu-ray releases for the final Fox Studios-produced X-Men film have been announced, along with a an extensive list of special features including deleted scenes, a scene breakdown, and a five-part documentary. Dark Phoenix will be available on digital platforms on September 3, and will hit shelves on Blu-ray on September 17. (via Collider)
While the flick failed to wow critics or generate much traction at the box office, there could be several reasons for this. First and foremost, with the film and television assets of Fox Studios having been acquired by Disney, many X-Men diehards are already looking to the future. Although it may take several years, Mouse House subsidiary Marvel Studios is currently hard at work on their plan to fold beloved charcters such as Wolverine, Nightcrawler, Charles Xavier, and Jean Grey into their Marvel Cinematic Universe; indeed, Marvel boss and King Geek Kevin Feige has been mulling over how to accomplish this since the second the historic deal closed. The prospect of seeing their favorite mutants in the MCU has fans understandably pumped, and speculation about when and how it'll all go down was in full swing by the time Dark Phoenix hit theaters.
Second, the Dark Phoenix storyline — one of the most legendary in all Marvel Comics history — has already been explored onscreen before, in Brett Ratner's 2006 threequel X-Men: Last Stand. Of course, the story was given decidedly short shrift in that film, as it was relegated to a secondary plot — one of the factors that made Last Stand writer Simon Kinberg want to come back to take another crack at it with Dark Phoenix (which he also directed).
Critics who turned in positive notices for the film appreciated its dazzling special effects work, and also had praise for its solid exploration of its central theme: that even those committed to doing good can become corrupted by power. The flick's action set pieces were also pointed to as being among the best in the franchise, and even if the film felt a bit uneven overall, fans who decided to skip a trip to the theater to catch Dark Phoenix should find a lot to like — plus, the home release's array of special features is meaty, to say the least.
First, we have five deleted scenes, all featuring commentary from Kinberg and producer Hutch Parker; the commentary is available on Blu-ray, iTunes Extras and Movies Anywhere. The scenes are titled "Edwards Air Force Base," "Charles Returns Home," "Mission Prep," "Beast MIA," and "Charles Says Goodbye." Additional commentary by Kinberg and Parker can be accessed for the entire film on all platforms.
For digital viewers only, there's a breakdown of the scene in which the X-Men tangle with Magneto in the middle of New York's 5th Avenue. It's something of a shame that this feature won't be included on the Blu-ray, but cinephiles interested in what goes into the production of a big superhero action set piece should be tempted to pop for the digital release for this interesting feature alone.
Another feature included on all platforms is entitled "How to Fly Your Jet to Space with Beast," in which actor Nicholas Hoult — in character as the blue, fuzzy X-Man, we assume — will instruct viewers as to the ins and outs of, well, flying a Blackbird jet into space. Those of us who have access to a Blackbird have always wondered if this is possible; who knew that the special features for an X-Men flick would finally give us the answer? Thanks, Fox!
Finally, there's a five-part documentary entitled "Rise of the Phoenix: The Making of Dark Phoenix," also available on all platforms. The flick famously had a pretty rocky production history; virtually the entire third act was reshot when it was discovered that the original ending bore more than a few similarities to another popular Marvel flick (cough cough Captain Marvel), among other issues. The doc should be an interesting exploration as to how Kinberg and crew overcame these difficulties, and perhaps it will also offer some insight as to Kinberg's thought process in resolving to tackle the Dark Phoenix storyline once again after its unsatisfying treatment in Last Stand. 
All told, it's a virtual bonanza of extra material, one which fans of the series won't want to miss out on. Dark Phoenix stars Sophie Turner (Game of Thrones) in the title role, along with James McAvoy (Glass), Michael Fassbender (Alien: Covenant), Jennifer Lawrence (Red Sparrow), Nicholas Hoult (Tolkien), Tye Sheridan (Ready Player One), Alexandra Shipp (Love, Simon), Kodi Smit-McPhee (Alpha), Evan Peters (American Horror Story), and Jessica Chastain (Molly's Game).