Bond 25 First-Look Photo Shows 007 Suited Up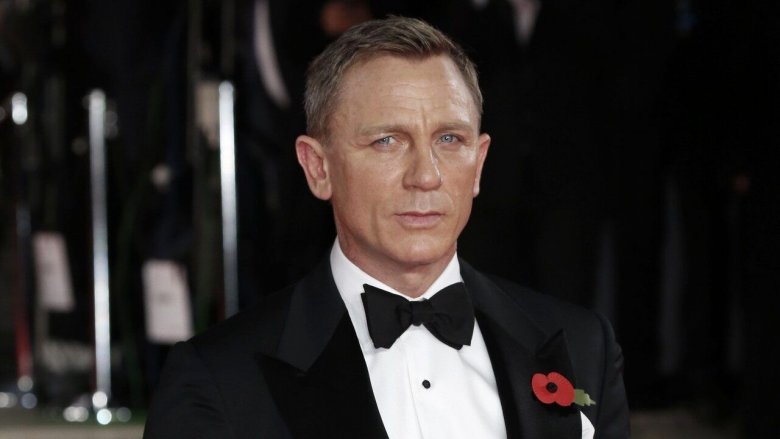 Bond is back, and as dapper as ever.
A series of photos posted to the official James Bond 007 Twitter account revealed star Daniel Craig in full-on 007 mode, while a short video showed the star pulling up in the superspy's iconic Aston-Martin as cameras crews rolled.
It's good to see Craig back in action, as an on-set injury to his ankle in May required surgery, forcing him to sit out the production for a couple weeks. He certainly looks none the worse for wear in these new photos; in fact, he appears rested, roguish, and dressed to kill (which, you know, he has a license for).
Here's the star strolling coolly away from the Aston-Martin, in a shot which may just as well have come from the pages of GQ magazine.
Here he is hobnobbing with the Household Cavalry, the ceremonial arm of the British Army.
The Household Cavalry (or HCMR, if you're into the whole brevity thing) will apparently be featured in the movie, as here we see a regiment actually going before the cameras.
All in a day's work for the HCMR: one day, you're tending to a visiting head of state; the next, you're performing upkeep on Buckingham Palace; the next, you're shooting a freaking James Bond movie. 
The Twitter account also posted this video of the Bond 25 crew in action, with Craig parking the Aston-Martin on a London street as one of the city's famous double decker buses rolls by in the background.
Daniel Craig and the @astonmartin V8 on location for #Bond25 pic.twitter.com/cPgfMSlUYm

— James Bond (@007) June 30, 2019
According to the movie's official synopsis, Bond 25 will open in Jamaica, where the superspy is trying to lay low and not get caught up in any international intrigue. (This, of course, isn't going to work out for him.) A video posted last week to the James Bond 007 YouTube channel showed Craig, co-stars Jeffrey Wright (Westworld) and Lashawna Lynch (Captain Marvel), and director Cary Fukunaga hard at work on the flick's Jamaica set — but it appears that that location's shooting has wrapped, with the production now having moved to London.
The flick endured a few difficulties on the road to production, with original director Danny Boyle departing and its release date subsequently being pushed back twice; once shooting actually commenced, Craig's injury and another accident involving a crew member gummed up the works, and Fukunaga found himself having to fend off rumors that he wasn't running the tightest of sets. But everything seems to be humming along smoothly at this point, and with any good fortune, the picture that will almost certainly serve as Craig's swan song in 007's expertly-tailored duds won't encounter any more road bumps.
In addition to Craig, Wright, and Lynch, the film's cast includes Ralph Fiennes (The Grand Budapest Hotel), Naomie Harris (Moonlight), Lea Seydeoux (The Lobster), Rory Kinnear (The Imitation Game), Ben Whishaw (Mary Poppins Returns), Rami Malek (Bohemian Rhapsody), Dali Benssalah (A Faithful Man), Billy Magnussen (Velvet Buzzsaw), Ana de Armas (Blade Runner 2049), and David Dencik (Chernobyl). Fukunaga is directing from a script he co-wrote with Neal Purvis and Robert Wade (who have co-written every Craig-starring Bond film, plus the Pierce Brosnan-starring Die Another Day), along with Scott Z. Burns (The Bourne Ultimatum) and Phoebe Waller-Bridge (Killing Eve). The flick is slated for release on April 8, 2020.