Aquaman 2 Won't Be James Wan's Next Movie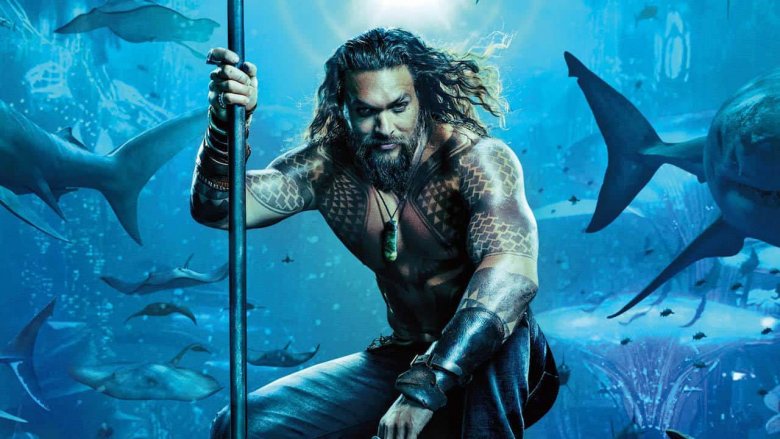 Warner Brothers/DC
It's not clear what director James Wan will be conjuring up next, but it won't be the sequel to his hit Aquaman.
In a conversation with CinemaBlend, Wan indicated that he had a different project lined up which he'd be taking on before returning to the Worlds of DC to helm Aquaman 2.
Asked if he knew exactly what he'd be directing next, Wan replied with a drawn-out, "I... think... I kinda know." He went on to state that "it won't be Aquaman 2 just yet," before confirming that he does indeed have another movie in the pipeline, one which he's "not ready to share" any details about at the moment.
Since Wan has had his fingers in a ridiculous number of successful franchises, it's tough to even hazard a guess what he might be cooking up. We know that he is serving as an executive producer on the Saw reboot (which is being overseen by comedian Chris Rock, of all people), and he's also filling similar roles on a raft of other projects, including several which are part of his ever-growing Conjuring Universe: The Conjuring 3, The Nun 2, and Crooked Man. He's also involved in the forthcoming Mortal Kombat reboot, the Stephen King adaptation The Tommyknockers, and There's Someone Inside Your House, a fright flick from Creep director Patrick Brice.
But even among those projects which haven't yet slotted directors, it seems unlikely that Wan will be stepping in. He's historically farmed out Conjuring Universe spin-off pictures to other directors, and he's even handed off The Conjuring 3 to Curse of La Llorona helmer Michael Chaves after directing the first two entries himself.
One intriguing possibility: The Trench, the Aquaman spin-off which is on the fast track to production. Even though Arthur Curry's first solo adventure became easily the highest-grossing Worlds of DC film yet with a worldwide take of over $1.1 billion dollars, Warner Brothers has opted to play it cool in following up the flick. Aquaman 2 is slated for release on December 16, 2022 — a pretty long wait for fans of the Atlantean. The Trench may help fill that gap, as it's been reported by no less an authority than producer Peter Safran that it will likely hit screens well before then.
"We always, even from the early concept art days, loved the idea of a Trench movie," Safran said in a sit-down with The Hollywood Reporter late last year "Then, when audiences embraced it in the movie itself the way they did, particularly that ant farm shot where the camera follows the Trench [creatures] following Arthur and Mera down into the deep, we just knew that we had something very special there and we knew what that movie should be. And consequently, I suspect that that's one that will come out significantly before Aquaman 2."
The Trench, which is being scripted by freshman screenwriters Noah Gardner and Aidan Fitzgerald, will reportedly feel a lot more like a horror movie than a superhero flick, which would make it a pretty good fit for Wan — and, as of yet, no director has been announced. If he were eyeing the director's chair, however, it's not exactly clear why Wan would want to keep that information close to the vest.
Something gives us a funny feeling that Wan may be developing yet another franchise, perhaps one based on an established property, and that he's leery of sending said property's fan base into a tizzy before a deal is finalized. As for what that could be, it's anybody's guess — but at least we know that he'll be returning to directing sometime before 2022. We'll keep an eye out for details regarding Wan's mysterious new gig, and fill you in as they become available.