Mortal Kombat Reboot To Shoot In Australia Later This Year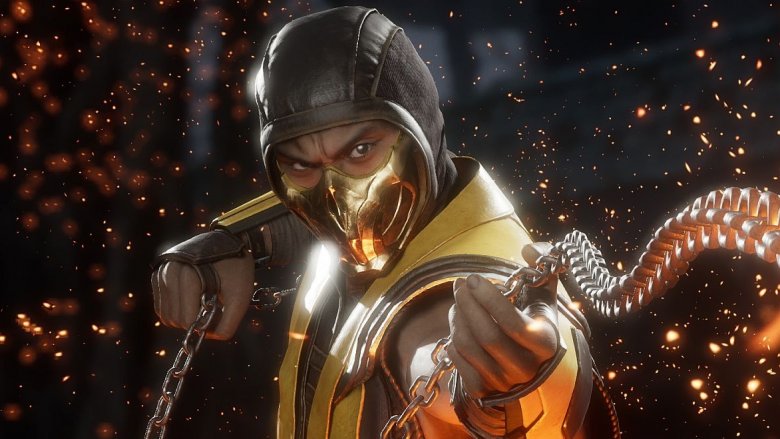 One of gaming's most iconic franchises is finally gearing up for its return to the multiplex.
In a press release tweeted by graphic artist extraordinaire BossLogic and retweeted by franchise creator Ed Boon, it was announced that the Mortal Kombat reboot will go before the cameras in South Australia later this year. The project will be co-produced by horror maestro James Wan (creator of the Conjuring series).
It's an exciting bit of news concerning a project that has struggled, Scorpion-like, to free itself from the bowels of development hell. Its wheels were set in motion way back in 2010, when a proof-of-concept short film produced by Warner Brothers and directed by Kevin Tancharoen (Marvel's Agents of S.H.I.E.L.D.) began burning up the internet. Its gritty, updated take on some of the franchise's classic characters invigorated the games' fan base, and led to intense speculation that a reboot movie was forthcoming. This, however, turned out to be a false start; Warner Brothers inexplicably declined to back a new Mortal Kombat movie at that time, although Tancharoen was given the go-ahead to incorporate his ideas into a web series.
This became Mortal Kombat: Legacy, which ran for two seasons comprising 19 episodes on the now-defunct Machinma.com's YouTube Channel. While a third season was rumored to be in the works, it never materialized — most likely due to Warner Brothers' reconsideration of their previous position. As early as 2011, the studio seemed to have reversed course, announcing that a big-screen adaptation actually was in the cards, with Tancharoen tapped to direct. But the project ran up against money constraints, and Tancharoen continued to pump out Legacy episodes while Warners' brass haggled over the budget. 
In 2012, the project was re-confirmed by Warner Brothers executive Lance Sloan, who related that the flick was in development with Tancharoen still at the helm and a budget in the $40-$50 million dollar range. But the next year, Tancharoen dropped out of the production, and it remained in limbo until 2015.
That is when Wan, who has made gobs of money for the studio with his low-budget, high-yield Conjuring flicks, came on board to produce. A full year later, Wan — who has been one of the busiest men in Hollywood for quite some time now — told IGN that yes, it was still happening and he was still involved, but that time needed to be taken to ensure that the property would be done justice. "The key here is to try and do it right," he said at that time. "I don't want to rush into it. So right now, we're just trying to take our time to make sure it's heading in the right direction. I think that's more important than trying to rush through it and pump [out] something that no one likes."
It was only a few months after that interview that acclaimed commercial director Simon McQuoid was confirmed to be making his feature directorial debut on the film, but true to Wan's word, development proceeded at a glacial pace. A few character details were leaked in July 2018, but it wasn't until February of this year that screenwriter Greg Russo took to Twitter to announce that the script was finally complete. The next month, in a conversation with Discussing Film, Russo made a few interesting comments concerning the influence of a certain astoundingly popular film franchise on his approach to the material. "To me, there needs to a certain levity and a fun tone," he said. "While there is violence and there are fighting and real stakes and emotional stakes for all the people involved, at the end of the day it still should be fun and [have] a sense of humor. As much as I hate to throw up the direct comparison to Marvel, they're still fun and always cracking jokes, but obviously, ours will be a bit more adult."
Now, it appears that Wan, McQuoid, and Russo have finally gotten the Mortal Kombat ball rolling in earnest, although the decision to shoot in Australia is a pretty strong indication of Warner Brothers' continued dedication to pinching pennies on the project. The studio famously shot The Matrix (a film which its brass was completely unsure of how to market) Down Under in order to cut costs on the production; it appears to be similarly inclined to get the most possible bang for its buck out of Mortal Kombat.
In the press release announcing the impending rolling of the cameras, no less an authority than Australian Premier Steven Marshall expressed his excitement. "South Australia has a long and successful tradition of feature film making and Mortal Kombat will showcase our production skills to the world," he said. "Mortal Kombat will be the largest film production in South Australia's history and highlights the importance of engaging with the world's major production houses."
While no casting news has been announced, we can expect it sooner rather than later, as the press release states that pre-production on the flick will begin next month. We'll be on the lookout for any and all details, and we'll fill you in as they become available.