James Wan To Remake Stephen King's The Tommyknockers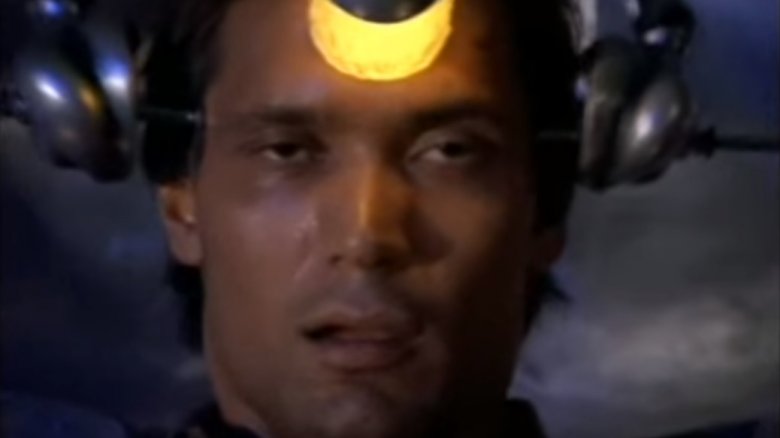 ABC
James Wan is getting back to horror after Aquaman.
According to The Hollywood Reporter, director James Wan is teaming up with one of the producers behind 2017's smash hit It to bring Stephen King's The Tommyknockers to the screen.
The report indicates that Wan and producer Roy Lee have pitched their idea to a number of studios and streaming services, meaning that all this project needs to get the greenlight is for someone to pick it up. 
In all likelihood, that will happen with a quickness. Wan, the celebrated director behind the Saw and The Conjuring series, among others, first made his name in the horror genre. Additionally, the It movie's stratospheric success at the box office is an encouraging sign for more adaptations of Stephen King material — even the stuff that's been made and been critically maligned.
The Tommyknockers, a 1987 novel, was first adapted for the screen in 1993 as an ABC miniseries, which starred Marg Helgenberger, Jimmy Smits, and a copious excess of the color green. The series was popular at the time, but also criticized for its quality. Suffice to say it has not aged particularly well, making it, like It, a prime target for remake material.
On top of Wan and Lee, the new movie will also be produced by Larry Sanitsky, who was the executive producer on the 1993 miniseries.
"It is an allegorical tale of addiction (Stephen was struggling with his own at the time)," wrote Sanitsky as part of the pitch package sent out. "The threat of nuclear power, the danger of mass hysteria and the absurdity of technical evolution run amuck. All are as relevant today as the day the novel was written. It is also a tale about the eternal power of love and the grace of redemption."
The story of The Tommyknockers is set in a quiet Maine town, where a nefarious gas from a crashed spaceship begins to transform people into violent, mindless drones.
Much like the two-part It, this movie is not so much a remake of the previously-existing miniseries as it is another go at an adaptation, this time with the full force of a big budget, top-shelf direction, and please, my goodness, some better special effects.
We'll have more on The Tommyknockers and Wan's other projects as news emerges. Until then, check out the trailer for the original Tommyknockers miniseries right over here.