Marvel To Return To San Diego Comic-Con For 2019 Hall H Presentation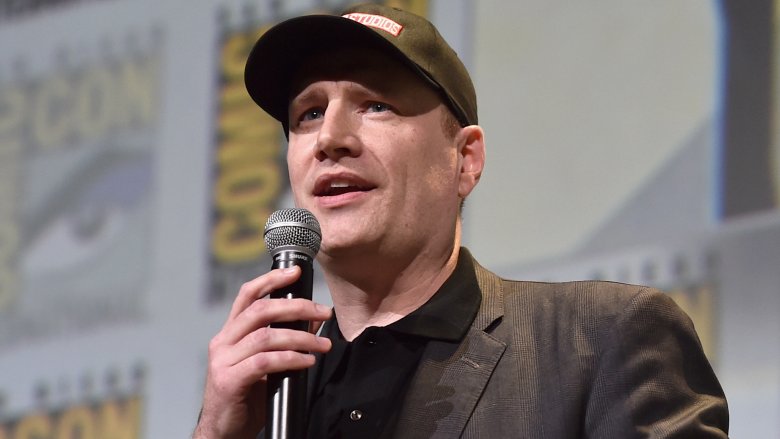 Alberto E. Rodriguez/Getty Images
After taking a year off in 2018, Marvel is set to return to Hall H at the legendary San Diego Comic-Con in July (via Deadline). 
Hall H, the biggest "hall where it happens" at this massive convention, is reserved for the hugest phenomena and brightest stars, so it's a no-brainer that Marvel would head back to its home, where it has made major announcements at previous Comic-Cons. Marvel skipped out on San Diego Comic-Con in 2018, which saw the release of Avengers: Infinity War as well as several other Marvel blockbusters like Black Panther, Ant-Man and the Wasp, and Oscar winner Spider-Man: Into the Spider-Verse, so we can only imagine that multimedia juggernaut will have plenty to announce this year. Still, it's anyone's guess what the studio might have to share with the lucky fans who get access to Hall H, as Marvel is keeping a lid on post-Avengers: Endgame details until after the release of Spider-Man: Far From Home on July 2, just a few weeks before Comic-Con. 
Now that Avengers: Endgame has closed out plenty of storylines and Spider-Man: Far from Home has been announced as the official ending to Marvel's Phase 3, the upcoming Phase 4 has been the subject of plenty of speculation. It's possible that if Marvel does, in fact, make its triumphant return to Comic-Con in the wake of Endgame's overwhelmingly positive reviews and insane box office success, the studio will get into a little more detail about the new slate of films and TV shows.
There are plenty of different details that could be divulged at this panel, including intel about the future of the Disney+ streaming service (which will be home to several Marvel properties), the upcoming Black Widow solo movie, sequels like Doctor Strange 2, the Fox merger that brought properties like Deadpool and X-Men back into the Kevin Feige-led Marvel fold, or new stories like The Eternals and Shang-Chi. Sadly, Disney declined to comment on talk that Marvel will indeed be back at Hall H this year, so things are still up in the air for now.
Once this gets settled one way or the other, fans will definitely have plenty to chew on as the Marvel universe continues to expand. Those planning to attend this year's San Diego Comic-Con — which runs from July 18 to July 24 — will surely be blow away if Marvel returned to let them know what it has planned for the foreseeable future, especially after such a landmark year for the company.