Y: FX Series Scores Showrunner Eliza Clark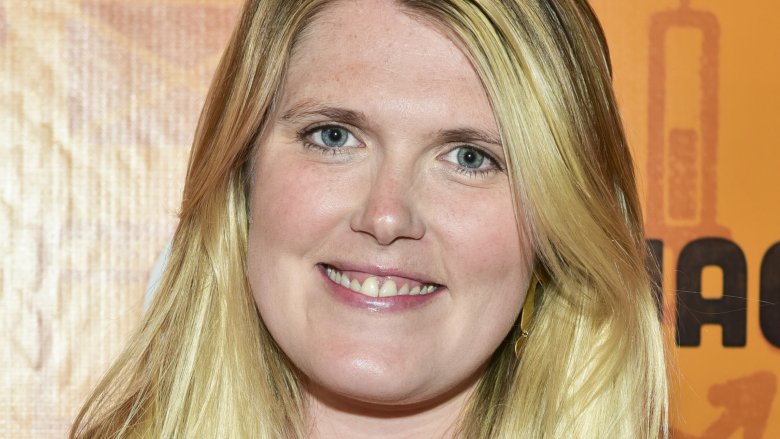 Rodin Eckenroth/Getty Images
The FX Network's adaptation of Y: The Last Man has found its woman. 
Eliza Clark, who has written for TNT's crime drama Animal Kingdom and also contributed episodes of the acclaimed series The Killing, has been tapped to showrun the series. Clark will also serve as a writer and executive producer. (via Variety) 
The show, which is titled Y, is based on the critically lauded DC/Vertigo series by writer Brian K. Vaughn and artist Pia Guerra. The comic enjoyed a 60-issue run between 2002 and 2008; it focuses on Yorick Brown, the lone male survivor of a mysterious plague which literally wiped out every other man on Earth. Although it won multiple Eisner awards and cast a sizable shadow over the world of post-apocalyptic fiction, it has proved notoriously difficult to adapt, with a live-action version languishing in Development Hell for the better part of a decade.
Between 2007 and 2014, multiple filmmakers took cracks at adapting the property into a feature film, with such directors as D.J. Caruso (The Disappointments Room) and Dan Trachtenberg (10 Cloverfield Lane) being attached at various points. But studio New Line couldn't decide on an approach to the flick, and the rights reverted back to Vaughn and Guerra in 2015.
The pair then partnered up with FX to develop the story for television, but — as you may have gathered, since that was four years ago — there were more stumbling blocks to overcome. The network simply couldn't find the right behind-the-camera talent for the project, and the creatives they finally settled on didn't stay long. In 2018, a pilot was ordered from writers Michael Green (Blade Runner 2049) and Aida Mashaka Croal (Marvel's Jessica Jones), and the result impressed FX brass enough to hand down a series order. But then, in April of this year, the pair left the show due to those pesky creative differences, and it looked once again like Y might be cast into limbo.
Fortunately, Clark seems to be an absolutely ideal choice to bring the project to the screen. Not only has she proven her writing chops with her previous work, she's a self-professed mega-fan of the source material who has spent a fair amount of time shaping her vision for the adaptation, purely of her own accord.
"A decade ago I devoured the complete Y: The Last Man series cover to cover, imagining how it might take shape on screen," she said in a statement. "It introduced me to the amazing work of Brian K. Vaughan and Pia Guerra and the complex, fascinating world of Y. I'm thrilled to tell this story and to be working with this immensely talented cast."
She's not just whistling Dixie. Y has filled out its ensemble with some pretty serious talent, including the legendary Diane Lane (House of Cards) in the lead. Also starring are Barry Keoghan (Chernobyl), Imogen Poots (Green Room), Lashana Lynch (Captain Marvel), Juliana Canfield (Succession), Marin Ireland (Sneaky Pete), and Amber Tamblyn (Django Unchained). 
The series' executive producer Nina Jacobson was quick to express her excitement over Clark's hiring. "We were chasing Eliza Clark as a writer long before we knew that she shared our obsession with Y: The Last Man," she said. "[Her] singular voice and insight into the world and themes of Y make her uniquely suited to bring this story to life." (via Deadline)
Hopefully, the move will resolve the final roadblock on Y's long, long journey to the screen. Although no release date has yet been announced, the series is expected to premiere on FX sometime in 2020; we'll keep our eyes peeled for further developments, and keep you up to date.