10 Cloverfield Lane's ending finally explained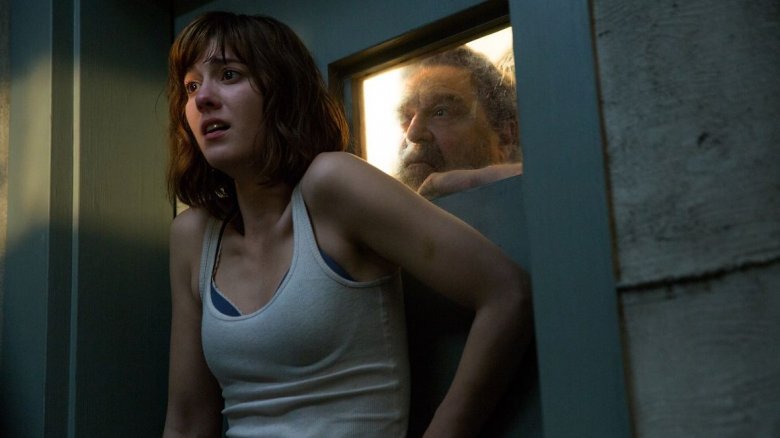 1-18-08. Overnight. Cheese. Paramount's monster movie from producer J.J. Abrams and director Matt Reeves went by many names while it built up a Godzilla-sized hype over the summer and fall of 2007. The project's marketing was a fascinating experiment in word of mouth for the new age of social media — would the audiences of 2008 turn out for a movie with no A-list stars, no advance look at its central creature, and until the last minute… not even a title?
Of course, the movie eventually did get a title — a single, mysterious word that would become the signature of maybe the strangest franchise in the modern cinema landscape: Cloverfield.
The movie, as it turned out, was pretty good. Nevertheless, fans ended up having an eight-year wait for a sequel's surprise arrival. When it did finally appear out of the blue, 10 Cloverfield Lane raised more questions than it answered, particularly in regard to its relationship with its predecessor. Abandoning the first movie's setting, cast, found footage style, and monster, it had no connections to the first Cloverfield at all… or did it?
10 Cloverfield Lane tells a small story designed to stand on its own, but it's also deceptively full of complex plot twists, potent but understated themes, and a few hidden ties to a larger Cloverfield mythology. Let's unlock this bunker of secrets and explain the ending of 10 Cloverfield Lane.