Unbreakable Kimmy Schmidt Interactive Special On The Way From Netflix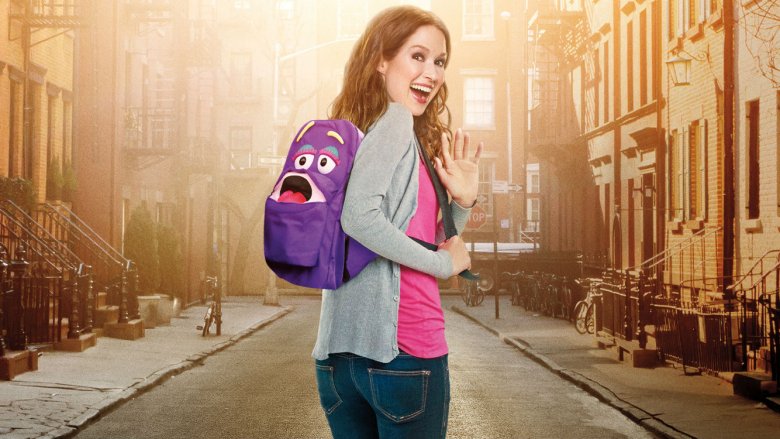 Kimmy Schmidt and friends are returning to Netflix, and this time, you the viewer get to make all of their questionable decisions for them.
The streamer has announced that a special continuing the story of Unbreakable Kimmy Schmidt will debut sometime in 2020, and it will be an interactive adventure — much like the hit Black Mirror episode "Bandersnatch," but presumably much less dark. (via The Hollywood Reporter)
Unbreakable Kimmy Schmidt was created by 30 Rock's Tina Fey and Robert Carlock, and it emerged as a truly bright spot among Netflix's original comedy offerings with its offbeat premise (an unflappably cheerful woman reintegrates into society after being held in an underground bunker for over a decade), sharp wit, and crack ensemble cast. It was announced right around this time last year that the series would end after its then-upcoming fourth season, not because of any declining viewership or fan interest, but simply because its creative team felt that the series had run its course. But even at that time, there were rumblings about potentially revisiting the series and its colorful cast of characters at some point in the future, perhaps in the form of a feature film. 
Speaking with THR in August 2018 before the series' final batch of episodes had dropped, Fey said, "If we're lucky enough to get to do the movie, I think it would be a stand-alone idea," and Carlock echoed her sentiment, saying, "There are things that I think would be fun to hold off for kind of a big epic finale in feature form." It certainly didn't take the idea long to come to fruition, which isn't a big shocker — it's the whole interactive thing that's something of a surprise.
Netflix set the internet ablaze with the debut of Black Mirror: Bandersnatch in December 2018, and while the episode was generally well-received, much of the discussion centered on whether the (admittedly wildly innovative) interactivity was any more than a gimmick. While it did play into the episode's themes, many viewers found the device to basically only be offering the illusion of true choice (which, it could be debated, may have been the point).
The streamer made much of the fact that more interactive fare would be on the way in the wake of Bandersnatch, but if you can find a single person who guessed at that time that it would be in the form of an Unbreakable Kimmy Schmidt special, we will personally cook you a gourmet meal every night for a year. During Netflix's For Your Consideration Emmy panel, Fey indicated that the special would put a capper on the much-loved series, adding that — like Bandersnatch — the interactive feature would encourage and reward repeat viewings.
"We're thrilled to announce that we're about to start production on an all-new interactive Unbreakable Kimmy Schmidt special, set to debut on Netflix in 2020," Fey said. "Unbreakable Kimmy Schmidt was one of the first original comedy series on Netflix, and now it will be its first interactive comedy event. Fans will be able to make choices on behalf of our characters, taking different story paths with, of course, different jokes. I think it's a great fit for our show and will be a great way to officially complete the series."
It should be noted that one of the series' final episodes, "Sliding Van Doors," was a double-length offering taking a look at what might have happened had a few minor things played out differently for Kimmy and friends. It was a stellar episode, and it seems likely to have been the inspiration for the creative minds behind the series to take a crack at a truly interactive offering (which Black Mirror creator Charlie Brooker will tell you is an absolutely massive undertaking).
At any rate, it will be great to have Kimmy back, if only for a one-shot. Expected to return are Ellie Kemper in the title role, Titus Burgess as Kimmy's aspiring actor roommate Titus Andromedon, Carol Kane as her landlady Lillian Kaushtupper, and 30 Rock alum Jane Krakowski as her employer and friend Jacqueline White. However, no official casting announcements have been made; we'll keep our ears to the ground for more news, and report it as it becomes available.