The untold truth of Unbreakable Kimmy Schmidt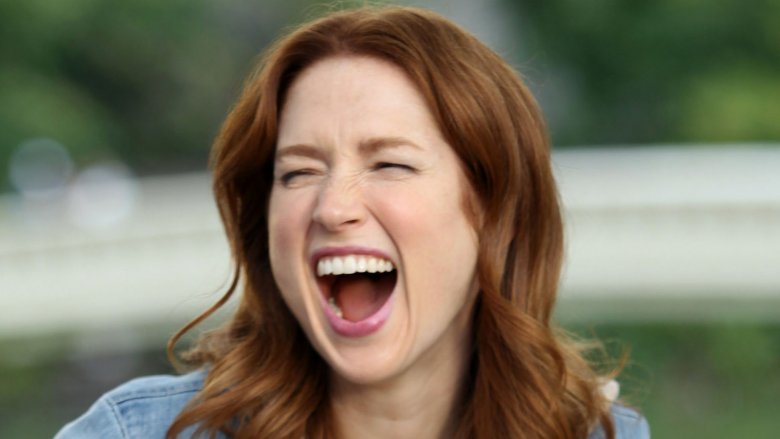 Netflix's kooky, oddly inspiring Unbreakable Kimmy Schmidt has a pretty dark premise for a sitcom: Ellie Kemper (The Office) stars as Kimmy Schmidt, one of the "Indiana mole women" who was rescued from an underground bunker where she had been held by a cult leader. Now, she's trying to live her own life in New York City, making up for lost time but embracing the world with the goofy enthusiasm of a child—and the slang of someone who has been shut off from the world since the '90s. 
In lesser hands, all that probably wouldn't work, but Kimmy Schmidt is the creation of 30 Rock's Tina Fey and Robert Carlock, and the stellar supporting cast includes Carol Kane (as Kimmy's landlord Lillian, who misses the grungy New York of yore), Tituss Burgess (as Titus, Kimmy's roommate with both aspirations and fears of acting success), and Jane Krakowski (as Jacqueline, Kimmie's self-absorbed socialite boss). Here's a look behind the scenes of Unbreakable Kimmy Schmidt.