Stephen King Short Story Rest Stop To Get The Feature Treatment At Legendary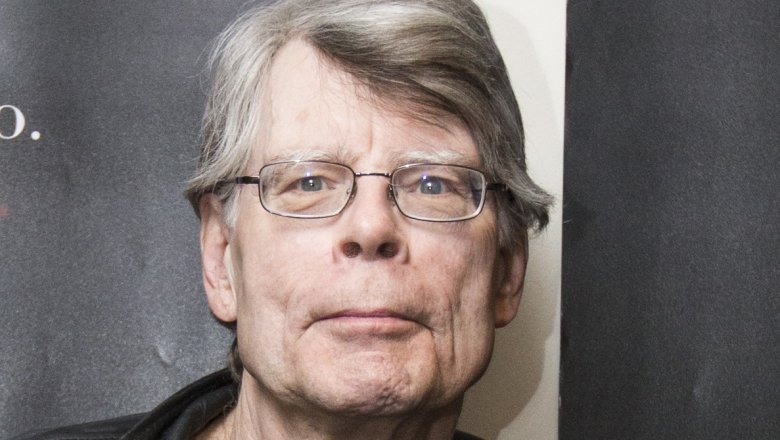 Getty Images
Another week, another Stephen King movie in development.
Legendary Pictures will adapt the Master of Horror's 2003 short story "Rest Stop" into a feature film, with Her Smell helmer Alex Ross Perry set to write and direct the picture, according to Deadline. 
The only surprise here is that it took this long for the story to be optioned. First published in Esquire magazine in 2004, it scored a National Magazine Award for fiction that year; it was later featured in the 2008 short story collection Just After Sunset. It's an absolutely brutal yarn, and one which further explores King's fascination with pseudonyms, a subject he mined to terrifying effect in his 1989 novel The Dark Half (which he wrote in response to being outed as having written several novels under the pen name Richard Bachman) and the novella Secret Window, Secret Garden, which appeared in the 1990 collection Four Past Midnight. In it, mild-mannered author John Dykstra overhears an incident of domestic violence during a beer-induced pit stop; he's too scared out of his wits to do anything about it, but his literary alter-ego — Rick Hardin, the name under which he writes his hard-boiled crime novels — is not. Hardin bubbles to the surface, exacting horrifying justice on the perpetrator and sending Dykstra into a mental and emotional tailspin when he realizes what has happened.
King's story simply ends with Dykstra high-tailing it home and locking all of his doors, but it's reasonable to assume that its events will cover perhaps the first 20 minutes of the film — and also, that there may be some gender-swapping involved, as Legendary describes the project as "a propulsive cat and mouse thriller [which] follows the twisted journey of two women after a fateful encounter at a highway rest stop." 
Unless you've been living under a rock for the last few years, you know that King's properties have been getting more television and film adaptations than you can shake a red balloon at. On the small screen, Audience Network's Mr. Mercedes and Hulu's Castle Rock (which is not a direct adaptation, but is "inspired" by the Master's works) have been drawing eyeballs like nobody's business; Netflix has also fielded a pair of well-regarded features in director Mike Flanagan's Gerald's Game and writer/director Zak Hilditch's 1922. At the multiplex, 2017's It: Chapter One parlayed what many consider to be King's greatest novel into the highest-grossing horror film in history, while this year's Pet Sematary (the second adaptation of perhaps his most purely terrifying work) has scored with audiences. Still to come this year is It: Chapter Two and Doctor Sleep (also directed by Flanagan), an adaptation of one of the few true sequels King has ever written; the story centers on an adult Danny Torrance, who as a young boy endured the mother of all family disturbances during the events of The Shining.
Looking down the road, Netflix will return to the King well with In the Tall Grass (adapted from a novella which the author co-wrote with his son, the novelist Joe Hill), and King's IMDb page lists a slew of features in various stages of development, including The Tommyknockers (to be produced by James Wan's Atomic Monster production house), The Talisman (based on a novel which King co-authored with acclaimed fellow horror novelist Peter Straub), and Lisey's Story, an eight-part limited series being developed by Apple TV+, to name just a few.
Perry is an interesting choice of director for Rest Stop. The writer/director cut his teeth on indie features like 2015's Queen of Earth (starring The Handmaid's Tale's Elisabeth Moss) and 2017's Golden Exits (starring the Beastie Boys' Adam Horovitz, AKA King Ad-Rock) before moving into studio fare with his script for last year's Christopher Robin, which was well-received but didn't exactly do gangbusters box office. Her Smell, which opened in limited release this past weekend and also stars Moss, has garnered rave reviews with its portrait of a '90s punk rock star nearly done in by her own success (and excess); it'll be interesting to see how Perry applies his intimate, character-driven aesthetic to a nerve-jangling thriller. 
As the project is in early development, its casting and release frame are still up in the air (although it would surprise us not in the least if Moss were to end up in the lead). We'll keep a close eye on this one, and keep you updated on details as they become available.