Game Of Thrones Prequel Series Adds Five More Cast Members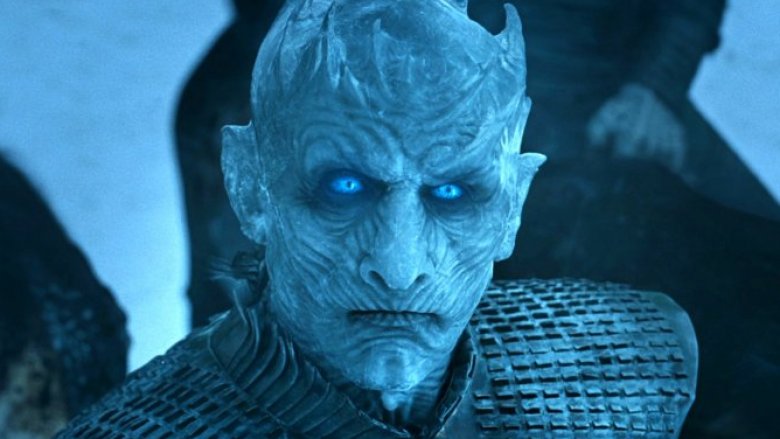 If things continue at this rate, the cast of the Game of Thrones prequel could rival that of the original series. 
HBO has added five more members to the yet untitled prequel series' pilot, The Hollywood Reporter confirmed on Wednesday. 
They are Marquis Rodriguez, known for his work on Netflix's When They See Us; Doctor Who and Life on Mars actor John Simm; Richard McCabe, who starred on Hulu's Harlots; Collateral actor John Heffernan; and Dixie Egerickx, who appeared on Patrick Melrose and held a role in The Little Stranger. 
With the addition of these five actors, the prequel's roster of regulars is now 16 strong. For comparison, there are roughly 21 series regulars on Game of Thrones as of this writing, in the months ahead of the show's eighth and final season. 
Unsurprisingly, no concrete information regarding the characters Rodriguez, Simm, McCabe, Heffernan, and Egerickx was available at the time the news broke. This is a series in connection with Game of Thrones, after all, and the OG show's creative team has garnered an intense reputation for secrecy over the years. What we do know, however, is that the five new cast members join a dazzling slate led by Naomi Watts, who is set to portray a "charismatic socialite hiding a dark secret," which sounds more like the description for a character on a soap opera than it does one for the leading lady in a Thrones prequel. (Admittedly, though, Game of Thrones can get pretty soapy from time to time. The scandal, the intrigue, the drama. We live for it.) 
Rodriguez, Simm, McCabe, Heffernan, and Egerickx will also share the screen with another Naomi, Naomi Ackie (Star Wars: Episode IX), as well as Toby Regbo (Fantastic Beasts: The Crimes of Grindelwald), Josh Whitehouse (Poldark), Ivanno Jeremiah (Black Mirror), Jamie Campbell Bower (Twilight), Denise Gough (Guerrilla), Sheila Atim (Harlots), Georgie Henley (The Chronicles of Narnia), Miranda Richardson (The Crying Game, World Without End), and Alex Sharp (To the Bone). 
The whole gang will bring to life men and women living in a time set thousands of years before the events of Game of Thrones, which began with the death of Jon Arryn — an assassination orchestrated by Petyr Baelish to send the Seven Kingdoms into total chaos. Of course, what has gone on in Thrones since the series began in 2011 — and the novels upon which the show is based started in 1996 — is only the tip of the iceberg when it comes to Westerosi history. Rolling back the clock to several millennia prior to the moment fans witnessed what would kick-start a years-long battle for the Iron Throne, the prequel series will document how the world descended from "the golden Age of Heroes into its darkest hour." In doing so, it will also prove something huge: "from the horrifying secrets of Westeros' history to the true origin of the white walkers, the mysteries of the East, to the Starks of legend... it's not the story we think we know."
Back in 2017, A Song of Ice and Fire novel series author George R.R. Martin offered some insight into the planned Game of Thrones "spin-off" series, of which there were, at one point, five in development at HBO. He explained that the shows were successors to Thrones rather than standard off-shoots, and wouldn't feature any characters seen in the flagship series (wish as we might for the truth to be different). 
"For what it's worth, I don't especially like the term 'spin-off,' and I don't think it really applies to these new projects. What we're talking about are new stories set in the 'secondary universe' (to borrow Tolkien's term) of Westeros and the world beyond, the world I created for A SONG OF ICE AND FIRE. It is a world, and a pretty big one, and if there were eight million stories in the naked city back in the '50s, just think how many more there are in an entire world, and one with thousands of years of recorded history," Martin wrote in a post published to his LiveJournal account. "None of these new shows will be 'spinning off' from GOT in the traditional sense. We are not talking Joey or AfterMASH or even Frazier or Lou Grant, where characters from one show continue on to another. So all of you who were hoping for the further adventures of Hot Pie are doomed to disappointment. Every one of the concepts under discussion is a prequel, rather than a sequel. Some may not even be set on Westeros ... I prefer the term 'successor show.' That's what I've been calling them."
Martin wrote the story for the prequel series with Jane Goldman, who is attached to the project as showrunner. Both Martin and Goldman are executive-producing, as is Vincent Gerardis, who serves as a producer on Game of Thrones. S.J. Clarkson, who is attached to Star Trek 4 as its director, will get behind the helm to direct the pilot episode of the prequel. 
Two important men who aren't involved with the prequel series are David Benioff and Dan Weiss, who created Game of Thrones and serve as co-showrunners. As Martin previously mentioned, "The one goal that EVERYONE involved shares here is to make these new shows just as good as GAME OF THRONES itself. No easy task, mind you. David Benioff and Dan Weiss are a tough, tough act to follow, as all those Emmys demonstrate."
While the details at hand leave something to be desired, the addition of Rodriguez, Simm, McCabe, Heffernan, and Egerickx to an already stacked cast should hype fans up for the Game of Thrones prequel. Check back with Looper for updates on the project as more information becomes available.