Game Of Thrones: Prequel Pilot Director, Cast Revealed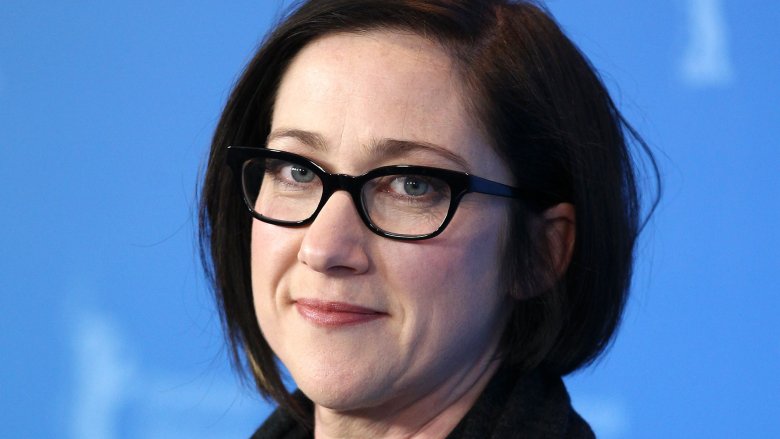 Getty Images
Buckle up, Game of Thrones fans: HBO's prequel series appears to be moving full steam ahead.
The cable network has tapped Defenders and Jessica Jones director S.J. Clarkson to helm the pilot, from a script by veteran scribe Jane Goldman, who created the series along with the novels' author George R.R. Martin. Clarkson became available after a fourth entry in the rebooted Star Trek series — which she had been on board to direct — was shelved, according to Deadline.
Along with the news came a rather substantial casting announcement. We reported back in October that Naomi Watts would be the series' lead, and shortly thereafter it was announced that British actor Josh Whitehouse had secured a co-lead role; that was all the casting news we had thus far received, until today. Joining the cast will be Georgie Henley (the Chronicles of Narnia series), Alex Sharp (How to Talk to Girls at Parties), Sheila Atim (Harlots), Ivanno Jeremiah (the Black Mirror episode "Shut Up and Dance"), Denise Gough (Colette), Jamie Campbell Bower (Fantastic Beasts: The Crimes of Grindelwald), Naomi Ackie (Lady Macbeth), and Toby Regbo (The Last Kingdom).
The pilot is in sure hands with Clarkson, a veteran TV director who worked on a plethora of critically acclaimed series before earning her franchise bonafides with her contributions to Netflix's Marvel series. Among her credits are episodes of Heroes, Ugly Betty, House, Dexter, Bates Motel, Orange is the New Black, and Succession. Although she looked primed to make the leap to the big screen with Star Trek, that franchise appears to be taking a sharp left turn, as producers mull over the possibility of a "bananas" reimagining from none other than Quentin Tarantino. Her name has also been floated as a potential helmer for the next James Bond film, which would make her the first female director in that franchise's history — but for now, it appears that the lure of presiding over Game of Thrones will keep her excellent work confined to the small screen.
Likewise, screenwriter Goldman's pedigree is nothing short of stellar. She made her name in 2010 with her sophomore feature Kick-Ass, before going on to pen the X-Men flicks First Class and Days of Future Past; she also wrote both Kingsman films, as well as the script for Disney's forthcoming live-action remake of The Little Mermaid. She'll serve as the series' showrunner.
GoT aficionados have way too much to be psyched about at this point, with the eighth and final season of the venerable series set to debut on HBO in April of this year. Although the prequel hasn't yet received an official series order, this is starting to look more and more like a lock, what with all of the big-league talent flocking to the production.
While the roles of all those recently cast remains a mystery for now, HBO has divulged that Watts will portray "a charismatic socialite hiding a dark secret." The series' official synopsis, from HBO's website, is as follows: "Taking place thousands of years before the events of Game of Thrones, the series chronicles the world's descent from the golden Age of Heroes into its darkest hour. From the horrifying secrets of Westeros's history to the true origin of the White Walkers, the mysteries of the East to the Starks of legend, only one thing is for sure: it's not the story we think we know."
Also unknown is the series' actual title, although Martin (as always) has an idea. In a blog post this past June, the author said, "My vote would be The Long Night, which says it all, but I'd be surprised if that's where we end up.  More likely HBO will want to work the phrase 'game of thrones' in there somewhere." He went on to gush over Goldman ("She has been an absolute thrill to work with... and my god, what a talent") and tease fans with the possibility that there may be yet more Thrones prequel action on the horizon. "Three more Game of Thrones prequels, set in different periods and featuring different characters and storylines, remain in active development," he wrote. "Everything I am told indicates that we could film at least one more pilot, and maybe more than one, in the years to come. We do have an entire world and tens of thousands of years of history to play with, after all."
All of this spells out plenty of reasons for fans to be excited, although many of them would likely be satisfied if Martin would just hurry up and finish the last damn book in the series, already. However, it's long been assumed that the series' final season will spoil the ending of the books anyway, so... bad with the good? Hey, there's gonna be more Game of Thrones on TV after the main series ends! 
The prequel series' pilot is expected to go before the cameras this spring, and with any luck, the series order will come in time to make a 2020 premiere possible. We'll have more details as they become available.