Similar Movies Released At The Same Time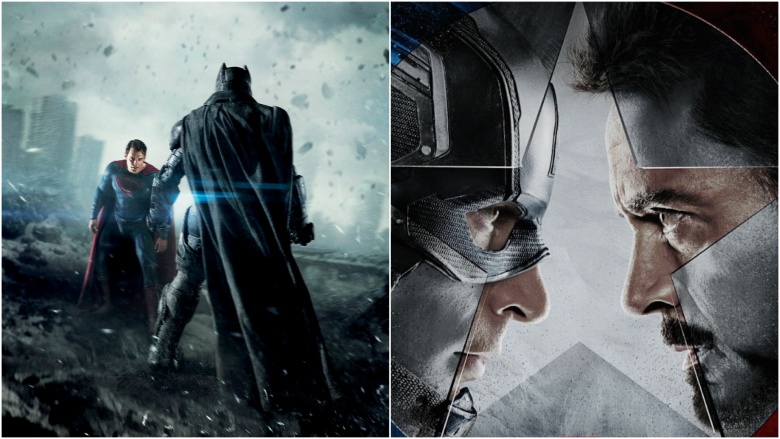 Everyone knows that déjà vu is when you feel like you've experienced something before. But what's the term for experiencing something twice simultaneously? Captain America: Civil War and Batman v Superman: Dawn of Justice are just the latest examples of movies with the same premise coming out almost simultaneously. How does this happen, and which films have audiences declared victorious? Here's a look at similar movies that for some crazy reason were released at the same time. 
Batman v Superman: Dawn of Justice vs. Captain America: Civil War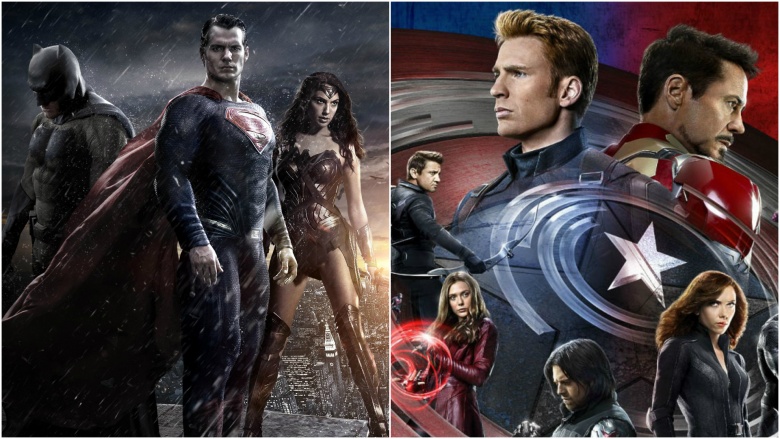 They may have hit theaters almost simultaneously, but Batman v Superman: Dawn of Justice and Captain America: Civil War are based on comic books that hit stands 20 years apart (1986's The Dark Knight Rises and 2006's Civil War, respectively). Batman v Superman: Dawn of Justice got the jump by arriving in theaters first, but when it comes to battles between superhero films about battles between superheroes, Captain America: Civil War is the clear winner. Not only did it easily blow past Batman v Superman's box office take in a matter of days, it also has a 90% fresh rating on Rotten Tomatoes compared to just 27% for Batman v Superman. Pow!
The Equalizer vs. John Wick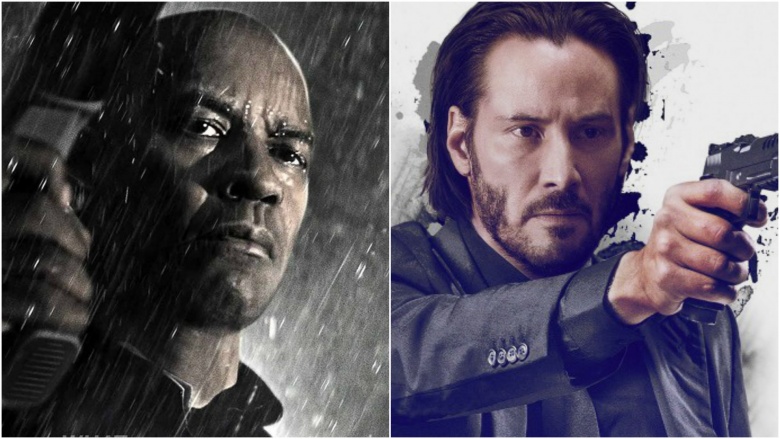 The Equalizer and John Wick arrived in theaters less than a month apart in the fall of 2014. And they shared a couple specific, major plot points: both have a lead character who is a retired hitman dealing with the death of a beloved wife, and both come out of retirement for personal reasons to exact revenge on the Russian mob. The similarities didn't seem to affect the performance of the twin movies; both were box office hits and have sequels in the works—which are each set to come out in 2017. Déjà vu all over again!
Jobs vs. Steve Jobs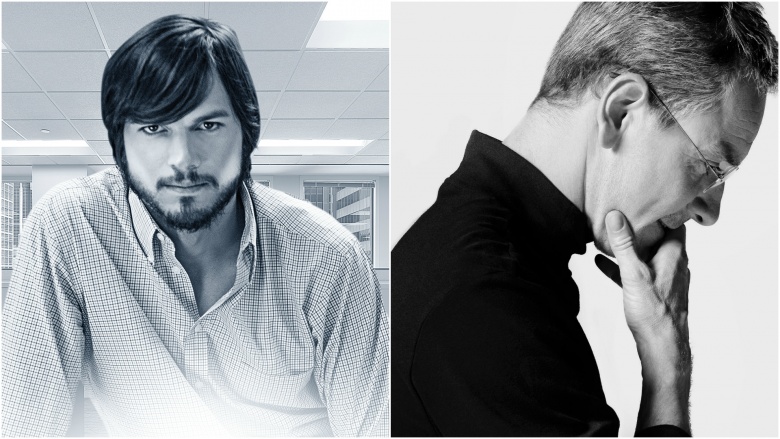 It's kind of inevitable that bopics about the same guy would have the same plot. But Jobs and Steve Jobs do have one major difference: audiences and critics loved Steve Jobs (85% fresh on Rotten Tomatoes) and hated Jobs (just 28% fresh). Funny thing, though: Steve Jobs, from the decorated team of director Danny Boyle and star Michael Fassbender, barely broke even, while Jobs, which starred the decidedly less acclaimed Ashton Kutcher, was a surprise box office hit. It's probably no coincidence that Kutcher's Jobs came out first. Way to poop in the punch bowl, dude.
Olympus Has Fallen vs. White House Down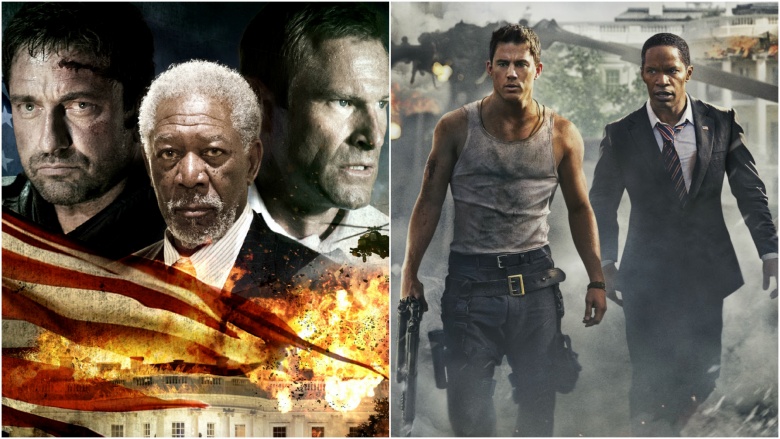 Back in 2013 it was no secret that both Sony and Millennium Films were making movies about terrorists attacking the White House; the competing projects publicly raced each other to see which could land the bigger stars and get into the box office first. Agent Gerard Butler and President Aaron Eckhart hit theaters first with Olympus Has Fallen, with agent Channing Tatum and Presdient Jamie Foxx following just a couple months later. Both films were moderate successes at the box office, but neither hit it big. Turns out a little bit of that sort of thing goes a long way.
No Strings Attached vs. Friends with Benefits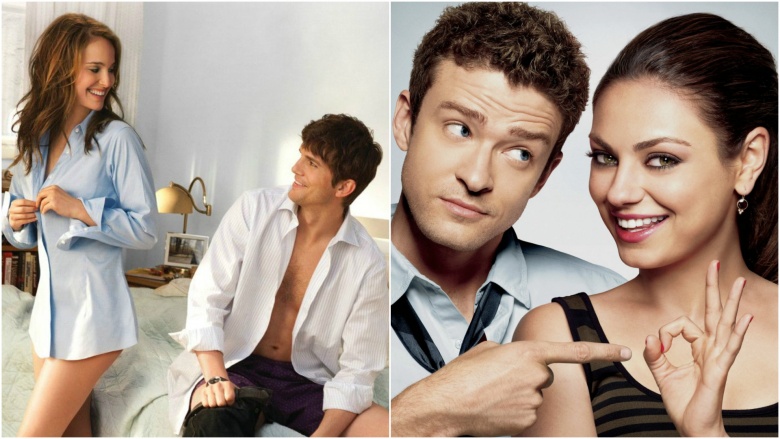 Paramount and Screen Gems had a bit of a pickle on their hands in 2011: not only were they both filming movies about couples who start off as friends with benefits only to fall in love, but both films were actually titled Friends with Benefits. Paramount eventually blinked, changing their version to No Strings Attached. It barely mattered. Both Friends with Benefits (starring Justin Timberlake and Mila Kunis) and No Strings Attached (starring Natalie Portman and Ashton Kutcher) were huge hits at the box office. Apparently it was an idea whose time had come. Twice.
Megamind vs. Despicable Me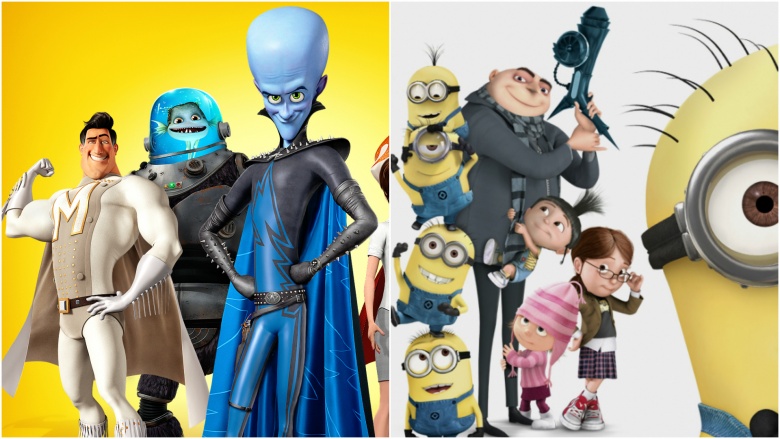 It's easy to see the similarities between 2010's Despicable Me and Megamind: they're both animated features about supervillains who aren't really bad guys at all, which they prove after stopping an actual villain from conquering everything. In fact, critics hammered Megamind for being too similar to Despicable Me, which had opened earlier in the year. But the main difference that turned Despicable Me into a worldwide phenomenon wasn't timing, it was those loveable minions. It just goes to show that the old Hollywood adage is still true: when in doubt, go with talking Twinkies.
Skyline vs. Battle: Los Angeles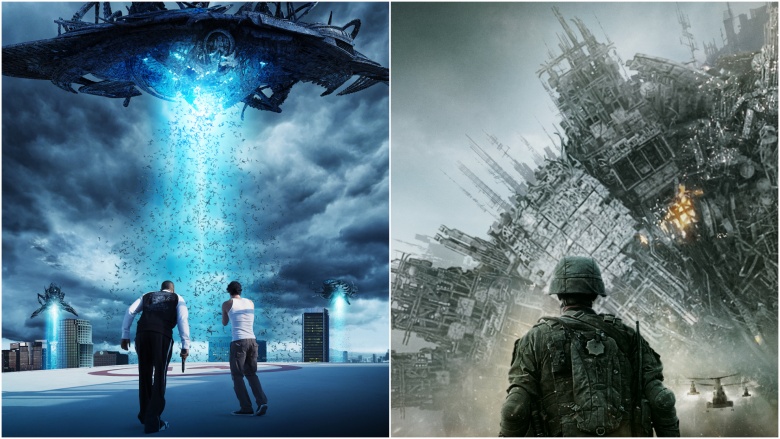 These two films about aliens attacking Los Angeles were just a little too similar for Battle: Los Angeles producer Sony Pictures. They threatened to sue Skyline directors the Brothers Strouse because the company they used for Skyline's special effects, Hydraulx Entertainment, had also been hired by Sony to do special effects for Battle: Los Angeles. Sony alleged that the Brothers Strouse had stolen the idea from them—or at least some of the special effects—but eventually decided not to bother suing. They probably figured Los Angeles couldn't survive another battle so soon.
The Prestige vs. The Illusionist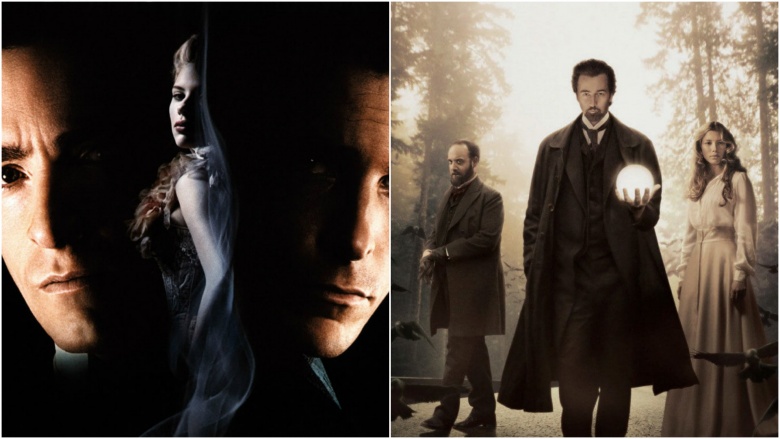 It's one thing when Hollywood coughs up two films about general concepts like alien invasions, or terrorist attacks. It's another when two films come out at the same time about a highly specific topic, like the world of stage magicians in the late 19th century. Somehow, though, that's exactly what happened in 2006 with The Prestige and The Illusionist. Both featured stellar casts (the superhero trio of Hugh Jackman, Christian Bale, and Scarlett Johansson for The Prestige; Edward Norton, Paul Giamatti, and Jessica Biel for The Illusionist) and both did well at the box office. But it was The Prestige that earned, well, the prestige, thanks to two Oscar nominations compared to one for The Illusionist.
United 93 vs. Flight 93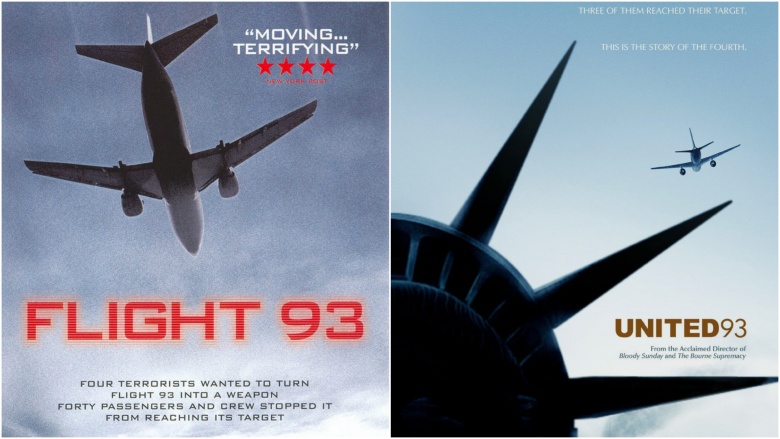 Released in 2006, both United 93 and Flight 93 deal with the events that took place on board the titular United Airlines flight on September 11, 2001. Both movies originally had the same title, Flight 93, But director Paul Greengrass, who was already famous for his Bourne films, ultimately decided to change the name of his feature to United 93, relinquishing Flight 93 to A&E, who screened their film on the USA television network. The new title worked: United 93 proved to be the more memorable—and controversial—film. Some theaters pulled the trailer after complaints from audience members about the subject matter. But critics loved it, as it won two BAFTAs and was named to dozens of year-end top ten lists.
Deep Impact vs. Armageddon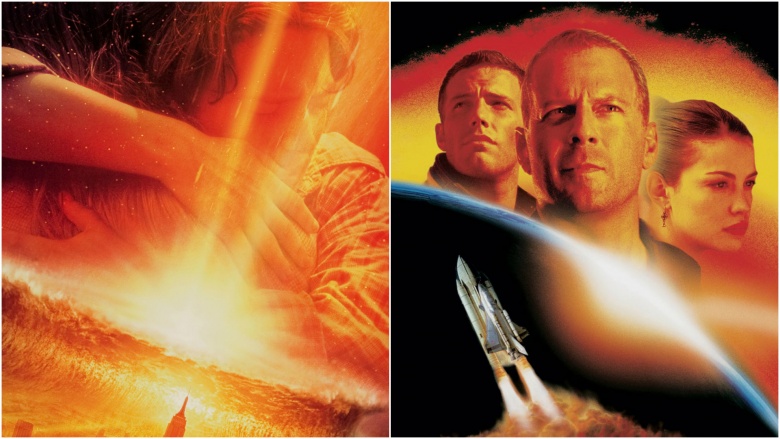 Finally, there's Deep Impact and Armageddon. Fueled by fears that the end of the millennium would also bring about the end of the world, audiences in 1998 were apparently primed for films about giant asteroids crashing into the Earth, as both films became box office smashes. Most people probably don't even remember Deep Impact, though, while Armageddon has entered legend as one of the cheesiest blockbusters of all time. The telling numbers: it has a 39% fresh rating from critics on Rotten Tomatoes, but a 73% rating from fans. Hard to believe, but Deep Impact just wasn't quite dumb enough.