Will There Be A Kung Fu Panda 4?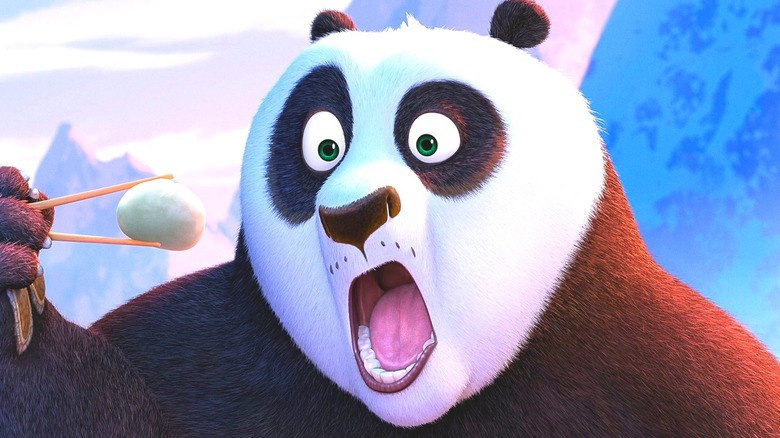 DreamWorks Animation
As the number of computer-animated children's movies increased dramatically throughout the late-2000s, it became harder and harder for new titles to stand out from the pack. Between Disney and Pixar's beloved standalone offerings like "Wall-E" and "Up," and budding franchises such as the now-defunct Blue Sky Studios' "Ice Age," or DreamWorks Animation's "Shrek," the medium had its heavy-hitters that dominated popular culture. However, that didn't stop more than a few brand new names from taking a foothold in the mainstream, a standout being the Jack Black-led "Kung Fu Panda" series.
Kicking off its run in 2008, "Kung Fu Panda" — the story of a clumsy, martial arts fanatic Panda named Po (Black) finding his potential and saving his home — immediately took off with audiences. It earned nearly $632 million over the course of its tenure and won over parents and kids alike, naturally leading to the release of two big-screen sequels. "Kung Fu Panda 2" found even greater success in 2011, and "Kung Fu Panda 3" came five years later, impressing casual viewers and critics while maintaining the IP's strong box office returns. Additionally, two animated television shows, as well as a handful of short films, helped flesh out the "Kung Fu Panda" world even further.
It has been some time since Po and the rest of the Furious Five have graced the silver screen, but the desire for a fourth film has hardly died down. Here's what the odds of such a project coming to fruition are, as of this writing.
Don't hold your breath over Kung Fu Panda 4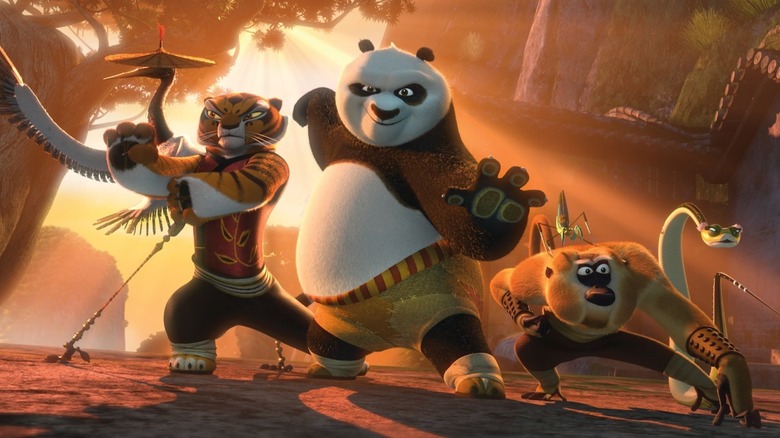 DreamWorks Animation
All in all, chatter about "Kung Fu Panda 4" has been minimal at best, and it doesn't seem a likely prospect. During the press tour for "Kung Fu Panda 3," director Jennifer Yuh Nelson stated that it wasn't on her and the other producers' radar since they were more focused on perfecting the third flick at that time. "We want to make this a perfect jewel, and then we'll see what happens after that," she told Collider, with fellow director Alessandro Carloni adding, "if a fantastic story presents itself, great."
Nelson elaborated on the concept of a fourth "Kung Fu Panda" installment two years later to Metro, promoting the premiere of "The Darkest Minds" simultaneously. She sounded far more open to the idea than before but certainly didn't confirm anything about its existence. Although in her mind, the "Kung Fu Panda" story "had always been a trilogy," she noted that "the pull is Po. Po is the world. So I am sure something will happen at some point, but it's just that I don't know what." 
Co-founder and former CEO of DreamWorks, Jeffrey Katzenberg, once implied that the "Kung Fu Panda" canon could come to include up to six movies (via Empire), indicating that further continuations have been discussed in some capacity. But, them actually seeing the light of day is far from guaranteed. Therefore, if you're banking on going to your local theater for a fourth "Kung Fu Panda" adventure anytime soon, you may want to keep your expectations in check.