The Two Forgotten Ice Cube Movies Dominating Netflix Right Now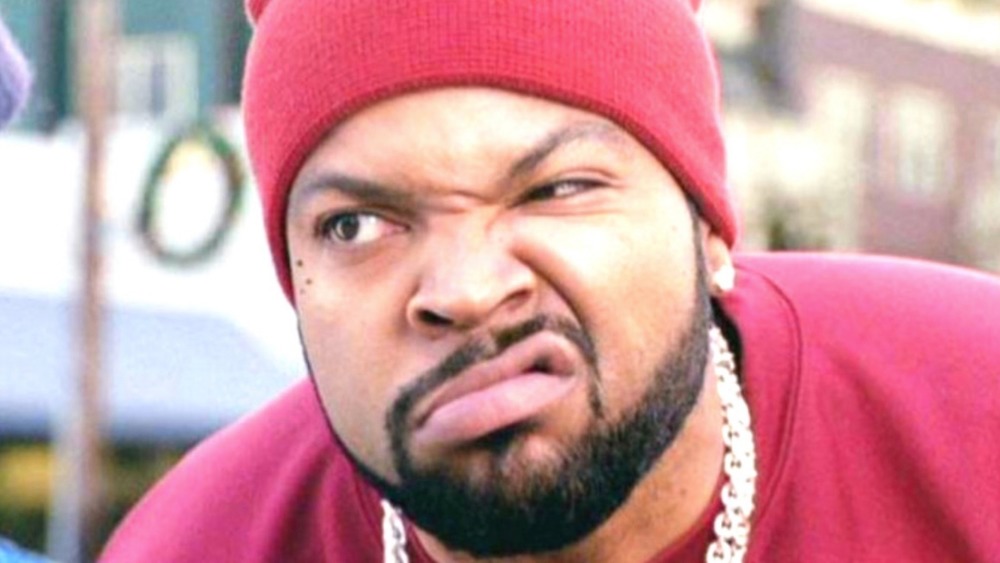 Ice Cube has been a household name ever since the 1980s, when he joined the controversial gangsta rap group N.W.A., contributing his talents to much of the group's songwriting. He later went on to have a successful career as a solo artist, releasing a number of critically acclaimed albums.
Now, nearly 40 years later, Ice Cube is remembered mainly for his acting career, starring in such famous comedies as Friday and the Barbershop movies. He is currently dedicated to his work with A Contract With Black America, a movement for reform which was inspired by the death of George Floyd and the Black Lives Matter movement.
Ice Cube has a huge number of acting credits under his belt, even as he continues to maintain his career as a recording artist. His filmography ranges from explosive action flicks to fun-filled comedies for the whole family. Fans of the rapper-turned-actor can find two of Ice Cube's classic movies now streaming on Netflix.
From bounty hunter to babysitter
The buddy action-comedy All About the Benjamins stars Ice Cube alongside Mike Epps in a fast-paced, whirlwind movie involving unfortunate mix-ups and ruthless crime lords. Epps plays Reggie, a con man on the run from Ice Cube's Bucum, a bounty hunter with a violent streak. The two team up to stop a villainous crime boss, locate a stash of stolen diamonds, and recover a misplaced lottery ticket.
All About the Benjamins features some action-packed scenes along with hilarious hijinks as Bucum and Reggie race against the clock, all culminating in a climax that takes place on a high-speed boat ride. Fans of buddy comedies definitely won't want to miss this one.
At the other end of the spectrum is Are We There Yet?, a family comedy where Ice Cube plays Nick, a man who must take care of two mischievous kids in the hopes that he will earn points with their mother. The movie follows Nick as he attempts to deliver the children to their dad, but along the way, he ends up tackled by airport security, wrecking his car, and being attacked by a wild deer. 
In a typical family film fashion, Are We There Yet? shows Nick developing a fondness for Lindsey and Kevin, the two children, in spite of their attempts to make his life a waking nightmare. They eventually warm up to him as well and come to embrace Nick as a part of their family. This road-trip comedy is perfect for families looking for a fun-filled Netflix movie night, so don't forget to add it to the list!