Adriana Barraza Joins Cast Of Penny Dreadful: City Of Angels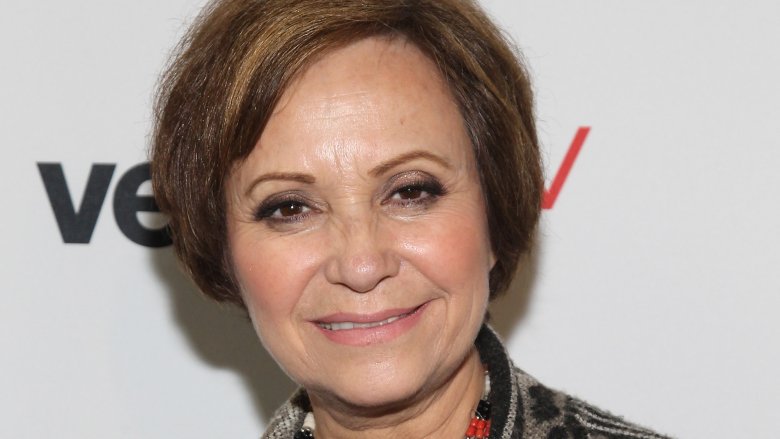 Getty Images
The casting department for this City never sleeps.
Showtime's revival series Penny Dreadful: City of Angels has added veteran actress Adriana Barraza to its cast. She joins a stellar ensemble that already includes Game of Thrones' Natalie Dormer, Fear the Walking Dead's Daniel Zovatto, and beloved star of stage and screen Nathan Lane. (via Deadline)
The demise of Penny Dreadful in 2016 after only three seasons was lamented by fans and critics alike. The series offered a fresh take on a multitude of classic characters of Gothic literature, including the ageless Dorian Gray, Victor Frankenstein, and Abraham Van Helsing, to name a few. It was credited with adeptly weaving the storylines of previously unrelated characters into a cohesive and compelling whole — but declining viewership, a stiff per-episode cost, and the design of creator John Logan led to what many saw as an early demise for the series.
City of Angels will abandon the characters and settings of the previous seasons in favor of 1938 Los Angeles, following Tiago Vega (Zovatto), a Mexican-American LAPD detective whose investigation of a gruesome murder brings his own troubled past bubbling to the surface. Barraza will portray Maria Vega, the family matriarch, who is fiercely protective of her brood — not only from the harsh realities of racial dynamics in 1930's Los Angeles, but from the looming supernatural forces which she senses pose an existential threat to them. Already cast are Jessica Garza (USA's The Purge series) as youngest sibling Josefina, and Johnathan Nieves (Better Call Saul) as middle child Mateo.
Barraza's list of acting credits is longer than your arm, and amid a plethora of appearances on screens both big and small in her native Mexico, she's notched a number of interesting roles stateside. Among these: the powerful medium Shaun San Dena in Sam Raimi's bonkers 2009 horror flick Drag Me to Hell; the diner owner Ms. Alvarez (who serves the God of Thunder his first-ever cup of coffee) in Thor; and on the small screen as Guadalupe Elizalde in the FX horror series The Strain. She'll also be appearing later this year in the live-action Dora the Explorer movie, and in Rambo: Last Blood as Maria, a longtime friend of Sylvester Stallone's ultra-badass whose granddaughter's kidnapping sets off the plot.
Anticipation is high for Penny Dreadful's revival, which Logan pitched to Showtime after taking some time away to pen the screenplay for director Ridley Scott's 2017 sequel Alien: Covenant. Said Showtime president of programming Gary Levine, "We were so thrilled when John Logan came to us with this wildly original take on the Penny Dreadful mythology that explores both the human spirit and the spirit world here in California. Penny Dreadful: City of Angels promises to be an extraordinary saga of familial love set against the terrifying monsters that are around us and within us."
On tap to direct several episodes of the revival is Paco Cabezas, a veteran of the series' initial run who has also worked on such well-regarded series as The Alienist, Deadly Class, The Strain, Fear The Walking Dead, and American Gods. No other behind-the-camera talent is currently attached, and while no release date has been set, new episodes are expected to drop on Showtime at some point in 2020. We'll keep an eye out for further developments.