Disney+ Marvel Series Will Be Important To 'Entire Post-Endgame MCU'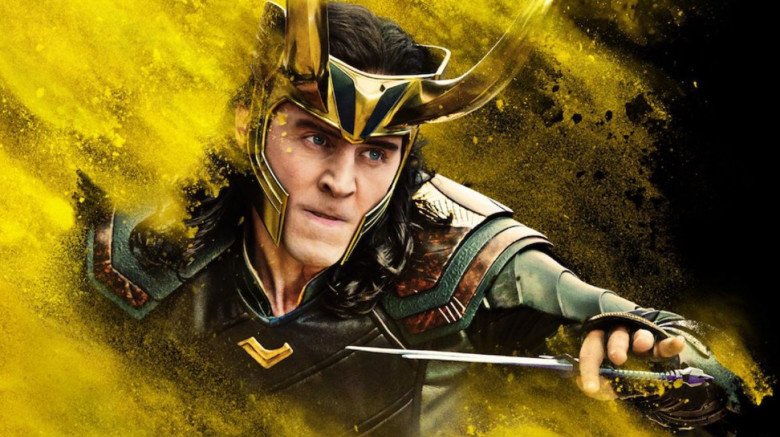 Contrary to what its title suggests, Avengers: Endgame is neither the end of the Avengers nor the end of the Marvel Cinematic Universe, which will carry on long after Endgame wraps — starting with the bundle of Marvel television series headed to the Disney+ streaming platform in the near future. 
We've been hearing quite a lot about Disney+ and what the House of Mouse has planned for it, particularly in the realm of Marvel superhero stuff. Series previously set up at Netflix — the standalones Daredevil, Luke Cage, Iron Fist, Jessica Jones, and The Punisher — were all axed between late 2018 and mid February of this year in a move that many took as a sign Disney was getting serious about streamlining small-screen streaming content in order to make Disney+ a worthy direct-to-consumer competitor. Disney and Marvel concurrently announcing plans for series centered around Tom Hiddleston's Loki, Elizabeth Olsen's Scarlet Witch and Paul Bettany's Vision, and Sebastian Stan's Winter Soldier and Anthony Mackie's Falcon was all the evidence fans needed to believe that Disney+ would be the new official home of all Marvel TV content. 
According to Marvel Studios president Kevin Feige, the upcoming series will be incredibly important only to Disney and Marvel Studios as companies and to the success of Disney+ but also to the whole of the MCU after the events of Avengers: Endgame, due out in theaters this April. 
Feige sat down for a chat with Collider's Steve Weintraub during a press junket for Captain Marvel. During their conversation, which largely centered around plans for Disney+ and what the three in-development series will entail, Feige emphasized that the Marvel Disney+ shows will be essential to the Marvel world following Endgame. He also noted that, much like the ways in which many MCU entries tie in to one another, the forthcoming series will connect together.
"It's been extremely additive to the entire creative arc, not just of the Disney+ programs we're working on, but on the entire post-Endgame MCU. Because we've been able to weave them. We've been able to, for the first time, conceive of them together, and they will be intertwined with each other," said Feige. 
He added that the series will vary in length based on how much story there is to tell, and that Marvel Studios, which is overseeing all Disney+ Marvel TV content rather than Marvel Television, isn't going to play by any hard-and-fast rules when creating the Loki, Vision and Scarlet Witch, and Winter Soldier and Falcon series. 
"I mean, I think it's gonna be story dependent, and that's what's so exciting about the streaming platform, is there aren't any rules necessarily," Feige stated. "For us to have another outlet to tell stories, and to play with medium, and to do, not just deeper dives on characters that we've seen many times in the MCU, but haven't been able to devote six, seven, eight, nine, 10 hours to, is amazing, and is something that we've been working on for a while now."
Feige did mention that Marvel isn't going to announce anything "outside of the Loki series with Tom Hiddleston" for the time being — but since The Vision and Scarlet Witch already has a writer and a showrunner attached (Captain Marvel co-screenwriter Jac Schaeffer), and that Empire's Malcom Spellman is hard at work penning the Winter Soldier-Falcon team-up series, it's obvious those two projects are moving along just fine behind the scenes. 
As for what will happen in the MCU after Endgame launches, that's extremely difficult to predict. Marvel is famously tight-lipped about its unreleased films, but popular fan theories suggest that Endgame will involve some method of time travel and could see heroes who perished at the end of Avengers: Infinity War come back to life. Should either of those claims come true, perhaps the Marvel Disney+ series will take place at different points in time — either before Infinity War and Endgame or after both, in a world where Thanos (Josh Brolin) never got his hands on the Infinity Stones, powered up the Infinity Gauntlet, and killed half the universe. Only time will tell what the new series are actually about, and how their stories will help shape the post-Endgame Marvel Cinematic Universe.
Marvel Studios doesn't yet have release dates in place for the Loki, Vision and Scarlet Witch, or Winter Soldier and Falcon series. Disney+ is expected to launch later this year.