Marvel TV's Jeph Loeb Addresses Future Of X-Men Franchise Following Disney-Fox Merger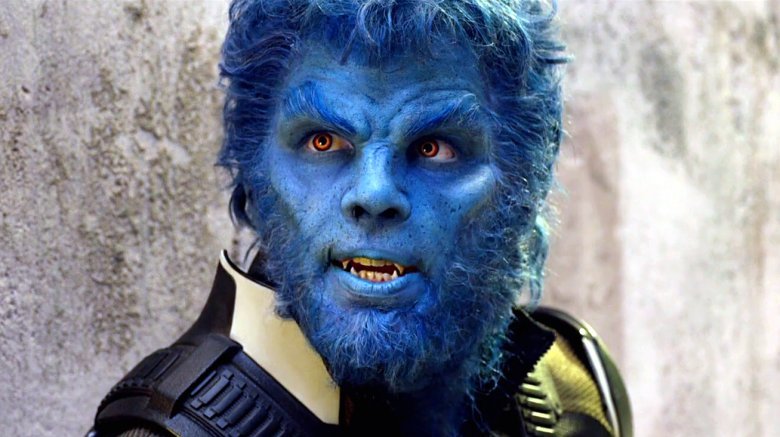 The Fox is soon moving into the House of Mouse, and with it, it brings a host of comic characters that The Walt Disney Company and its subsidiary Marvel Studios will soon score official screen rights to. Prominent among these heroes (and villains, too) are the X-Men — those mutant guys and gals that have made up their own 11-movie overarching franchise at 20th Century Fox. When the multi-billion-dollar merger deal between Disney and Fox is complete, the X-Men will cozy up next to the characters of the Marvel Cinematic Universe, changing the landscape of that 11-year-old franchise and leaving the X-movie world as we know it behind. 
Fans have been dreaming up ideas for potential team-ups, crossovers, and new storylines that could take place when the X-Men finally join the MCU — and so has Jeph Loeb, the executive vice president of Marvel Television. 
Chatting to ComicBook.com during the Television Critics Association press tour on Friday, Loeb opened up about the future of the X-Men franchise on television following Disney's acquisition of Fox, especially now that the Marvel mutant series Legion is coming to an end after its third season. Loeb couldn't spill all the beans about the plans he might carry out for the X-Men in the Marvel TV realm, but he did share his excitement to explore any and all possibilities that present themselves post-merger. 
"I have to wait for them to be resolved and I'm not trying ... You know me well enough to know that I usually go, 'That's classified,'" he began. "We are literally waiting for two multi-billion dollar corporations to figure out how they're going to merge. And when that happens, then [there will] be a decision made as to where these characters land and what happens with them and that kind of thing."
Continuing, Loeb shared that once the deal goes through (it's expected to be finalized in the early part of this year), there will no longer be any restrictions on what Disney and Marvel can and can't do with the X-Men and various other Marvel Comics characters that have been housed at Fox for so long. Marvelites and mutant-heads out there will be blown away by what's to come, Loeb teased, and what's beginning to bubble behind the scenes already has him giddy. 
"For right now, it's a very exciting time because it's happening. Like, you know, the thought that the X-Men and the Fantastic Four are coming home, in whatever format that turns out to be, is extraordinary, you know? And I can't wait to see what the movie division does. I can't wait to see what we do. I can't wait to see what the gaming division [does]. Like, it's always been out there somewhere close by," said Loeb, who has worked on series like Agents of S.H.I.E.L.D., Agent Carter, Daredevil, Jessica Jones, Luke Cage, Iron Fist, and Cloak & Dagger. "You know now it's all gonna be under one roof. And so ... just from a fan's point of view, it's extraordinary."
Coming off the cancellations of Luke Cage, Iron Fist, and Daredevil at Netflix, Marvel Television is in arguably a pretty vulnerable place. While the studio has played around with the X-Men for series like Legion and The Gifted, it will certainly need to fill the void that the three Marvel-Netflix shows have left behind.
Marvel Studios, the film arm of the company, and its president Kevin Feige are getting started on patching the gaps, taking a handful of MCU favorites — including Elizabeth Olsen's Scarlet Witch, Paul Bettany's Vision, Tom Hiddleston's Loki, Anthony Mackie's Falcon, and Sebastian Stan's Bucky Barnes/Winter Soldier — and bringing them to Marvel TV for their own solo shows set for release on Disney+, the Mouse House's forthcoming direct-to-consumer streaming platform. 
Might Loeb be planning to do the same with characters like Wolverine, Silver Surfer, Beast, and even Deadpool? There's definitely a chance, and it would be a smart play to rally more people around the soon-to-launch streamer, which Disney hopes will become "a must-have for families with young kids" thanks to its exclusive catalogue of content. A standalone series all about the Merc with a Mouth? An ensemble action show focused on the Fantastic Four? A gritty teen drama centered around the New Mutants? Yeah, we'll take any of those. 
Like Loeb stated, nothing is definitive yet. Just take the cinema side of things as evidence: All of Fox's X-Men movies (excluding Dark Phoenix and The New Mutants, which are both due to launch in theaters this year) are on hold until Disney officially acquires the majority of Fox's assets. This means that Gambit, the X-Force film, and that Kitty Pryde project rumored to be in the works with director Tim Miller have been placed on pause — and Feige will be the one to hit resume. 
As X-Men franchise producer Lauren Shuler Donner explained, "Right now, it's all in Disney's hands. We don't know what they're gonna do. I do trust [Feige], not only based on knowing him and knowing how he knows the story so well, but on pure evidence. With his movies, there's not a bad one in the bunch. He'll figure it out ... The problem lies in how many movies you can release in a year. Being a standalone movie help because they're not multiple character, real hardcore superhero movies. You don't want the audience to get sick of it. You don't want the audience not to go to this one because they already saw a superhero movie a couple months ago, or last month. That's the rub, right there ... I do believe that the future of X-Men is good, though. It just depends on what it will be, and whether it's one character within another Marvel story. Poor Kevin must be up all night, trying to figure it out. That's a lot of characters to intertwine and send out into stories."
Whatever Loeb chooses to do with the X-Men for Marvel TV (and whatever Feige elects to do with them for the MCU), we're keen to see the two worlds collide at long last.