Uncharted Movie Scores 10 Cloverfield Lane Filmmaker Dan Trachtenberg As Director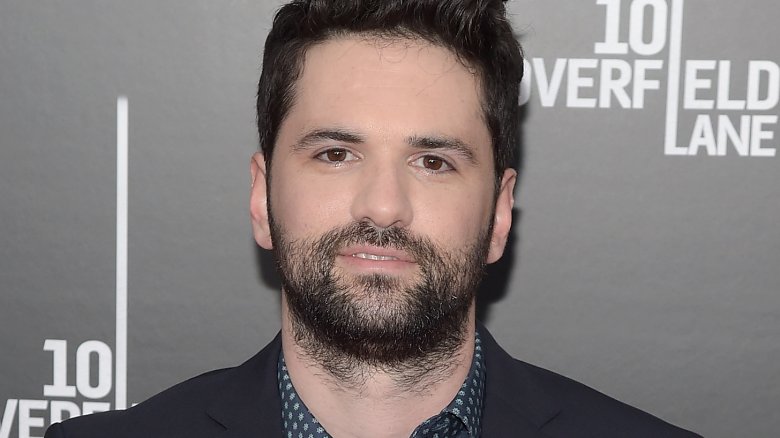 Getty Images
Dan Trachtenberg is entering Uncharted territory.
The filmmaker who broke out with the surprise hit 10 Cloverfield Lane in 2016 has boarded Sony's Uncharted as its new director, Variety confirmed in an exclusive report on Monday, January 14. 
Trachtenberg replaces former director Shawn Levy, who exited the video-game-to-movie adaptation in late December 2018 due to scheduling conflicts that arose when he signed on as the director of 20th Century Fox's Free Guy, the action-comedy that "centers on a background character who realizes he's living in a video game" and "tries to prevent the makers of the game from shutting down his world." That film stars Stranger Things' Joe Keery, Get Out's Lil Rel, Deadpool actor Ryan Reynolds, and Killing Eve's Jodie Comer. 
But back to Trachtenberg and Uncharted. 
Based on developer Naughty Dog and publisher Sony Interactive Entertainment's action-adventure third-person shooter platform game franchise of the same name, which began with Uncharted: Drake's Fortune in November 2007, Uncharted focuses on the charming, rebellious Nathan Drake in his early days as a treasure hunter. Spider-Man film series star Tom Holland portrays young Nathan in the film, set to chronicle the hero's first encounter with Victor "Sully" Sullivan, the professional rogue who eventually becomes Nathan's partner in literal crime. 
Originally, Uncharted was mean to feature an older Nathan Drake, as seen in the game series. A five-year-long rumor had it that Mark Wahlberg would lead the film, but the actor confirmed in 2016 that he wasn't attached to the project at all. Guardians of the Galaxy actor Chris Pratt was said to have been offered the gig but ultimately turned it down. These two strike-outs and the subsequent success of Spider-Man: Homecoming spurred Sony to head back to the drawing board, rework the film's story, and select Holland to star, believing that a movie about a young Nathan would pan out better than one featuring a more grizzled version of the famous treasure hunter. 
Like several actors have circled the Uncharted gig, so too have numerous directors and screenwriters. Trachtenberg hasn't just stepped up to take Levy's place, he has also effectively replaced the guy Levy took over for — plus the director that replaced him and so on and so forth. 
In 2010, filmmaker David O. Russell (The Fighter) boarded the project as its director and writer, and then Neil Burger (Divergent) came along a year later to assume both posts Russell had dropped out of. Then, Burger exited and Marianne and Cormac Wibberly boarded as the new writers, starting over from scratch. By the time 2014 rolled out, Seth Gordon (Baywatch) was the new director of Uncharted, and David Guggenheim (Designated Survivor) was reworking the screenplay. A little while later, Mark Boal (Zero Dark Thirty) joined to replace Guggenheim. 
Then 2016 happened, and Sony cleared its ranks by hiring Joe Carnahan (Death Wish) to do another start-to-finish script rewrite and tapping Levy to take over for Gordon as director. Until late last year, Levy was still on board and Rafe Judkins (Agents of S.H.I.E.L.D.) had joined to retool the script yet again, this time crafting a "wonderful origin story" that "doesn't take place during any of the time periods of any of the Uncharted video games" but rather "takes place when Nathan Drake and Sully ... were much younger."
According to Variety, this draft may not have stuck with Sony, as Jonathan Rosenberg and Mark Walker are credited as writing the most recent version of the Uncharted script. 
After trying and struggling to keep up with many director swaps and scribe switch-ups, we're hoping that Trachtenberg's hiring marks the end of the game of creative musical chairs that's been happening at Sony for the past nine years. Trachtenberg's credits are impressive — he's helmed Portal: No Escape, directed the Black Mirror episode "Playtest," and is working on a yet-untitled movie about magician Harry Houdini for Lionsgate — and he seems a great fit for Uncharted. With any luck, nothing goes awry and no other projects steal Trachtenberg away from the movie. 
Uncharted has spent far too long in development hell for any more plans to fall through, and the good news is that the film should get off the ground and behind cameras before the end of this year, after Holland wraps up his press tour for Spider-Man: Far From Home.