Tom Holland To Star In Uncharted Movie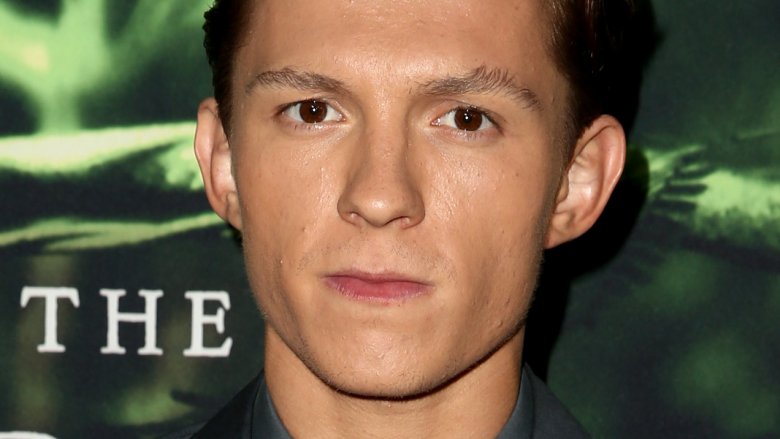 Getty Images
Tom Holland is set to play a young Nathan Drake in a movie based on the Uncharted video games, Deadline reports.
The outlet says that Sony decided to pursue the Spider-Man: Homecoming star for the long-gestating video game adaptation after seeing the most recent cut of his Marvel film. The project, which had most recently been using a script from The A-Team's Joe Carnahan (with previous drafts from Safe House's David Guggenheim and American Hustle's Eric Warren Singer), will get re-written as a prequel, showing how Nathan Drake grew up to be the treasure hunter he is in the popular PlayStation games. The film will reportedly be inspired by a sequence in Uncharted 3: Drake's Deception showing the young hero's first encounter with his mentor Victor "Sully" Sullivan.
A film adaptation for the Uncharted games has been rumored for nearly ten years, leading some to believe it would be one of many planned video game movies that never came to fruition. However, the project finally appeared to get off the ground last October when Stranger Things' Shawn Levy signed on to direct. It took a while for Levy to find a star, but it appears that Holland's performance in Homecoming was enough to convince Sony that he could be their leading man, even if it required revamping the story. Charles Roven (The Dark Knight), Avi Arad (Iron Man), Alex Gartner (Get Smart), and Ari Arad (Ghost in the Shell) are still attached to produce.
It may be a while before we get to see Holland in Uncharted, as the film still doesn't have a release date and the star has a busy next few years. In addition to Avengers: Infinity War, a fourth Avengers film, and an untitled Homecoming sequel, Holland is also set to appear in the Thomas Edison biographical drama The Current War, alongside Michael Shannon and Benedict Cumberbatch, and in the sci-fi YA adaptation Chaos Walking, alongside Daisy Ridley. He can first be seen, though, reprising his Captain America: Civil War role as Peter Parker in Homecoming, due out July 7.