Uncharted Movie Loses Its Director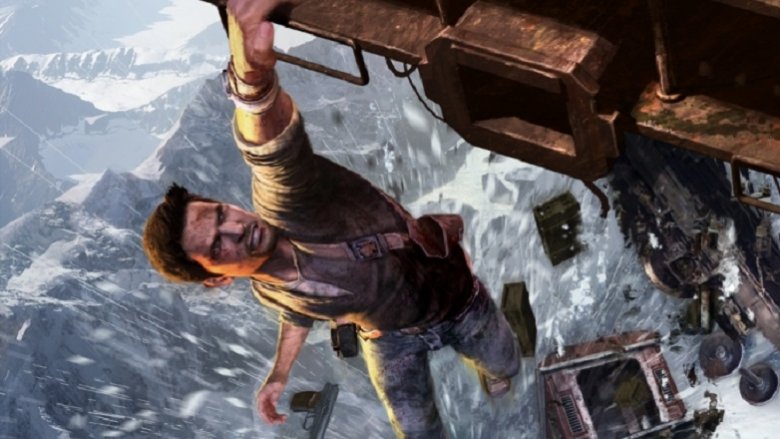 Sony's long-awaited adaptation of the iconic Uncharted video game series is back in... well, uncharted waters.
Shawn Levy, who has been attached to direct the picture since 2016, has departed. He's signed on to helm Free Guy, another video game-inspired project, for 20th Century Fox, according to The Hollywood Reporter.
The move marks yet another setback for Uncharted, which has been gestating for over a decade. Way back in 2008, producer Ari Arad (son of Avi Arad, the onetime head of Marvel Studios) announced his intention to develop a film based on the third installment of the video game series. The adaptation's profile was raised by a fan campaign to cast Nathan Fillion in the lead role of adventurer Nathan Drake (which was unsuccessful despite encouragement from Fillion himself), and Mark Wahlberg was attached to star for the better part of five years before dropping out in 2016. Chris Pratt was subsequently offered the part,but declined; fellow Marvel alum Tom Holland was cast as Drake in 2017.
The project has also seen a number of potential directors and writers come and go before this latest road bump. David O. Russell (The Fighter) was the first helmer to be announced back in 2010, even penning a draft of the screenplay before leaving in 2011 to make way for Neil Burger (Divergent) who was to write and direct. Burger, however, stayed aboard the production for less than a year. In 2012, it was announced that Burger was no longer attached, and that the screenwriting duo of Marianne and Cormac Wibberly (the scribes behind both of the National Treasure movies) would be completely rewriting the script.
This also failed to pan out, as news came in 2014 that David Guggenheim (who would go on to create the TV series Designated Survivor) had been hired to retool the script yet again, with Seth Gordon (Identity Thief, Baywatch) being handed the directorial reins. Later that year, screenwriter Mark Boal (Zero Dark Thirty) was announced to be taking over for Guggenheim, with Gordon still on board to direct at that point. Then, in 2016, Sony went back to the drawing board yet again, tapping Joe Carnahan (The Grey, Death Wish) to start from scratch on the script, and slotting Levy to direct.
That creative team remained in place until this year, when Sony's game of musical chairs continued. In January, Agents of S.H.I.E.L.D. writer/producer Rafe Judkins was brought on to rework the script again. At that time, producer Charles Roven had this to say: " We've come up with a wonderful origin story but it's still based on the Uncharted video game. It doesn't take place during any of the time periods of any of the Uncharted video games. It actually takes place when Nathan Drake and Sully, I guess you'd call him his surrogate father, were much younger. It's an origin story that evolves out of the game but is not from the game. Shawn Levy is going to be directing it and a young writer Rafe Judkins is currently writing the screenplay."
As late as last month, Levy was giving interviews about his difficulties during the casting process, and his abrupt departure leaves Sony once again scrambling to fill the director-sized hole in its picture. If there's a silver lining here, it's that Free Guy, Levy's new project, sounds like a heck of a lot of fun. The Stranger Things director and producer takes over the story of an average Joe (Ryan Reynolds) who discovers that he is actually a background character in a video game. With help from the game's designer (Jodie Comer, Killing Eve), who appears as an avatar in his computer-generated world, he stages an attempt to prevent the real-world powers that be from pulling the plug on his existence. The flick will also star Lil Rel Howery (Get Out) and Joe Keery (Stranger Things). 
As of right now, Holland is still on board to star in Uncharted when it finally gets off the ground, but if the past is any indication, that could change any day now (or, for that matter, years from now). As pointed out by Screenrant, the young star has an insanely busy schedule lined up for the foreseeable future, with promotional tours for next year's Avengers: Endgame and Spider-Man: Far From Home almost certain to be in the picture; he's also set to star in the period thriller The Devil All the Time (based on the acclaimed 2011 Donald Ray Pollock novel of the same name), which will go before the cameras early next year, and will be featured in a voice role in Disney and Pixar's Onward, currently in pre-production. 
Such rocky roads to production don't typically end well for big-budget tentpole films, but here's hoping that Uncharted is an exception, and that Sony can finally find a director willing and able to see the project through to completion. Hey, Sony, we hear that Joss Whedon doesn't have much going on at the moment; perhaps you should give him a call?