The CW Announces Spring 2019 Air Dates For Arrowverse Series, Riverdale, And More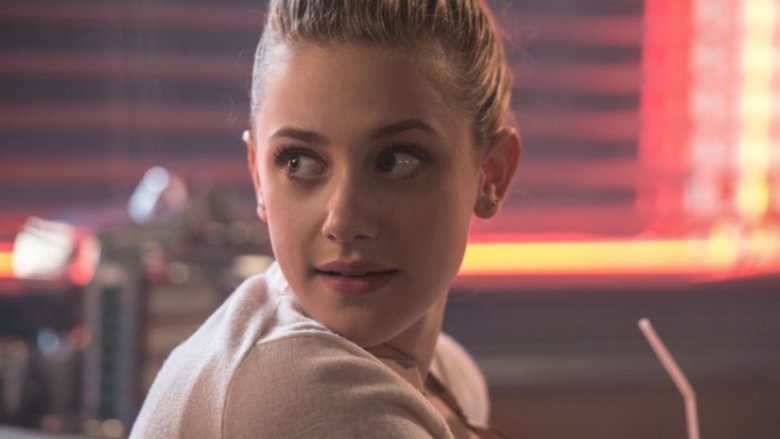 Diya Perah/The CW
Your spring viewing schedule: sorted. 
The CW announced on Thursday its full slate of spring 2019 television series releases, including dates for shows in the Arrowverse universe, the increasingly wild Archie Comics-inspired teen drama Riverdale, the long-running dark fantasy show Supernatural, and the Rose McIver-led crime-filled comedy-drama iZombie. 
Deadline had the release schedule details, revealing that the network's spring content will kick off on Monday, March 18 with the season finale of Black Lightning. Two days later, on Wednesday, March 20, fans can tune into the season finale of All American at 9 PM ET.
The fun continues on Wednesday, March 27 with a new episode of Riverdale at 8 PM ET. Currently in its third season, the series — which stars Lili Reinhart as Betty Cooper, Cole Sprouse as Jughead Jones, KJ Apa as Archie Andrews, and Camila Mendes as Veronica Lodge — aired its mid-season finale, "Chapter Forty-Three: Outbreak," on December 12, 2018. It will return to roll out the next batch of season 3 episodes on January 16. 
Following the new installment of Riverdale on March 27 comes the return of Jane the Virgin at 9 PM ET. Top-lined by Gina Rodriguez as the titular Jane Villanueva, the satirical rom-com drama will air its fifth and final season this spring. 
Monday, April 1 sees DC's Legends of Tomorrow returning for the second half of its fourth season. That same week, the CW's newest series, In the Dark, will premiere. Catch the first episode of the series – created by Corinne Kingsbury and starring Perry Mattfeld as "a hard-living, hard-drinking, disaffected twenty-something with a penchant for cigarettes and casual sex" – on Thursday, April 4 at 9 PM ET.  
On Tuesday, April 23, Roswell, New Mexico is set to premiere the final episode of its freshman season at 9 PM ET. Beloved post-apocalyptic drama series The 100 heads back to the CW to start its sixth season on Tuesday, April 30 at 9 PM ET. Before that happens, though, The Flash will air a new episode at 8 PM ET. 
IZombie will launch the first installment of its final season on Thursday, May 2 at 8 PM ET, taking over the time slot that Supernatural previously occupied. Supernatural is scheduled to conclude its 20-episode 14th season on Thursday, April 25, just a week ahead of the season 5 premiere of iZombie. Another season finale that's happening this spring on the CW is Legacies, which will wrap up on Thursday, March 28.
With platforms like Netflix, Hulu, Amazon Prime Video, HBO Now, and so many more offering a constant stream (pun intended) of content to watch, it can be difficult to keep track of exactly what you're interested in viewing. It's good to remember that a lot of TV shows do still air just one new episode a week rather than unloading an entire season to binge-watch in one sitting. So for those of you who want a slow drip of TV goodness to sustain yourself on this spring, check out the full rundown of the CW's upcoming content below.
Season finales
Black Lighting: Monday, March 18 at 9 PM ET 
All American: Wednesday, March 20 at 9 PM ET 
Legacies: Thursday, March 28 at 8 PM ET
Roswell, New Mexico: Tuesday, April 23 at 9 PM ET
Supernatural: Thursday, April 25 at 8 PM ET
Wednesday, March 27
8 PM ET / 9 PM PT Riverdale (New Episode)
9 PM ET / 10 PM PT Jane the Virgin (Season Premiere)
Monday, April 1
8 PM ET / 9 PM PT DC's Legends of Tomorrow (New Time / New Episode)
9 PM ET / 10 PM PT Penn & Teller: Fool Us Special
Thursday, April 4
8 PM ET / 9 PM PT Supernatural (New Episode)
9 PM ET / 10 PM PT In the Dark (Series Premiere)
Monday, April 15
8 PM ET / 9 PM PT DC's Legends of Tomorrow (New Episode)
9 PM ET / 10 PM PT Arrow (New Time / New Episode)
Tuesday, April 30
8 PM ET / 9 PM PT The Flash (New Episode)
9 PM ET / 10 PM PT The 100 (Season Premiere)
Thursday, May 2
8 PM ET / 9 PM PT iZombie (Season Premiere)
9 PM ET / 10 PM PT In the Dark (New Episode)