Jane The Virgin, Crazy Ex-Girlfriend, iZombie To End Next Season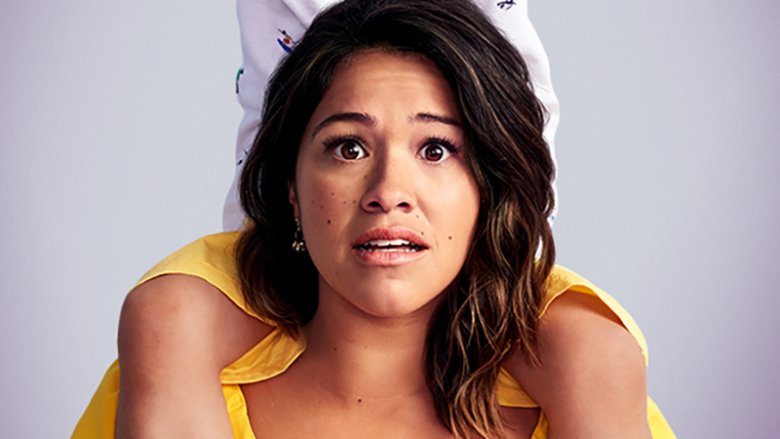 The CW
Three beloved CW series are coming to a close.
As detailed by Variety, the CW has mapped out the final seasons of Jane the Virgin, Crazy Ex-Girlfriend, and iZombie. The three shows will air their concluding chapters following the 2018-2019 broadcast season; the network confirmed this as it announced its fall schedule lineup. 
Both Jane the Virgin and iZombie will end after five seasons on the CW, and Crazy Ex-Girlfriend will wrap up its narrative after four. 
Addressing reporters on Thursday morning in light of the cancellation news, CW chief Mark Pedowitz stated, "We will miss each of those shows in terms of what they've done. They've helped the perception of the CW across the board."
News of the three shows fading out comes as the CW expands its Sunday night roster to a two-hour primetime block with returning superhero series Supergirl, one of the five DC Extended Universe dramas that hail from Warner Bros. and creative Greg Berlanti, and Charmed, the reboot series that reimagines the WB show that ran from 1998 to 2006. The shows will air back-to-back, Charmed following after Supergirl. 
Adapted from the Perla Farías telenovela Juana la virgen by Jennie Snyder Urman, Jane the Virgin premiered in the fall of 2014 and has since grown into a smash hit. Gina Rodriguez leads the series as the titular virgin Jane, who falls pregnant after an artificial insemination mishap. She ends up carrying the baby to full term, experiencing the joys and hardships of life and love along the way and in the years that follow. Jane the Virgin also stars Andrea Navedo as Xiomara "Xo" Gloriana Villanueva, Jane's mother; Ivonne Coll as Alba Gloriana Villanueva, Jane's grandmother; Brett Dier as Michael Cordero, Jr., Jane's late husband; Jaime Camil as Rogelio de la Vega, Jane's biological father; Justin Baldoni as Rafael Solano, the biological father of Jane's child; Yael Grobglas as Petra Solano, Rafael's wife; and Elias Janssen as Mateo Gloriano Rogelio Solano Villanueva, Jane and Rafael's son. 
Crazy Ex-Girlfriend, the musical comedy-drama series created by Rachel Bloom and Aline Brosh McKenna and starring Bloom in the lead role, gained praise for its quirky storytelling approach, its humor, and its surprising heart. The series tells the story of Bloom's Rebecca Bunch, a spunky lawyer who follows her high school camp sweetheart (Vincent Rodriguez III's Josh Chan) to West Covina, California in hopes that they can rekindle their romance. Chaos and some potentially criminal behavior ensues. Joining Bloom and Rodriguez on the show are Santino Fontana as Greg Serrano, Donna Lynne Champlin as Paula Proctor, Pete Gardner as Darryl Whitefeather, Vella Lovell as Heather Davis, Gabrielle Ruiz as Valencia Perez, David Hull as Josh Wilson, and Scott Michael Foster as Nathaniel Plimpton III, among others.
An adaptation of the Vertigo comic book series of the same name created by Chris Roberson and Michael Allred, iZombie stars Rose McIver as former Seattle-based medical resident Olivia "Liv" Moore, who turns into a zombie during a boat party and then decides to take a job at the King County morgue, where she munches on the brains of the bodies she autopsies, in order to satisfy her corpse cravings and avoid sinking her teeth into innocent people. Liv's boss and later best friend Dr. Ravi Chakrabarti, played by Rahul Kohli, helps keep her secret. IZombie's main cast also features Malcolm Goodwin as Clive Babineaux, Robert Buckley as Major Lilywhite, David Anders as Blaine "DeBeers" McDonough, Aly Michalka as Peyton Charles, and Robert Knepper as Angus McDonough. 
In addition to the final seasons of Jane the Virgin, Crazy Ex-Girlfriend, and iZombie, as well as Supergirl and Charmed, The CW will roll out DC's Legends of Tomorrow, Arrow, The Flash, Black Lightning, Riverdale, Supernatural, Dynasty, and new series All American and Legacies this broadcast season.