The Best And Worst Netflix Originals Of 2018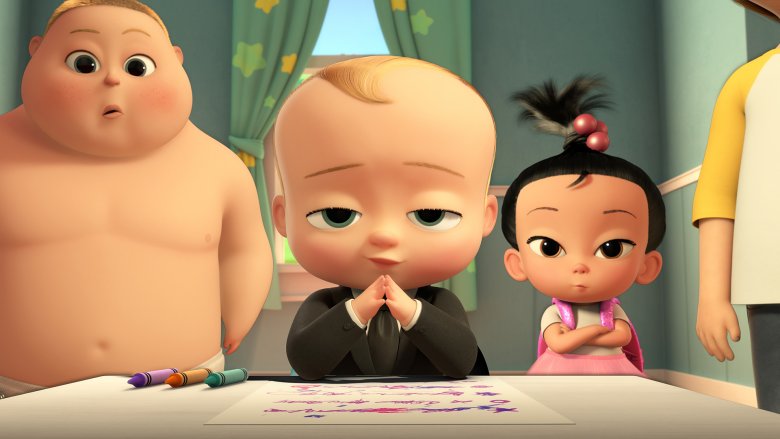 Netflix is a streaming video service, but it's often been compared to a traditional TV network, or at least a more provocative cable channel like HBO. That's because it offers many different TV series of every possible genre for a wide variety of audiences — and just as many (if not more) movies from the distant past, the recent past, and its own production partners. 
But Netflix is more than a network — it doesn't have a set number of time slots to fill, so it can offer a seemingly endless array of content. And it just doesn't serve as a clearinghouse for Hollywood movies, TV hits, and international offerings: Netflix produces and distributes its own content at a rapid clip, including high-quality stuff like Stranger Things and Unbreakable Kimmy Schmidt. Because it's pretty hard to keep up with everything Netflix puts out, we've rounded up some of the best films and series the company has introduced in 2018...along with some you shouldn't bother putting on your watchlist. 
Best - Lost in Space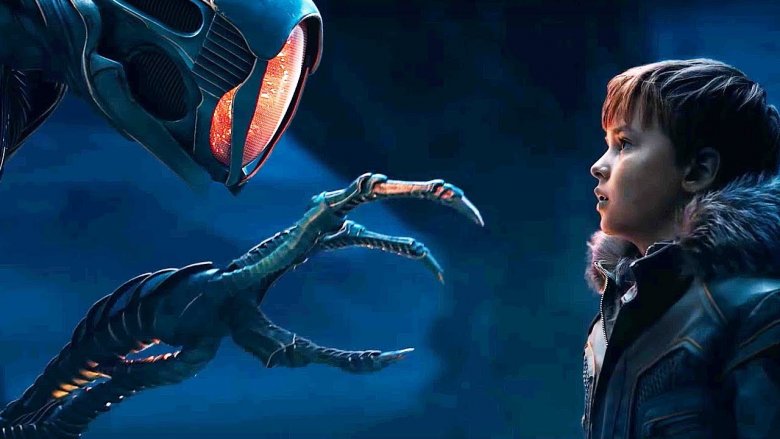 The 1965-1968 science-fiction series Lost in Space had a fantastic premise, and one that allowed for infinite possibilities. In a futuristic riff on Swiss Family Robinson, a nuclear family (named the Robinsons, of course) endlessly wanders through space, stumbling onto alien planets and meeting people from other worlds. They also frequently encounter danger, as famously intoned by the show's famous robot ("Danger, Will Robinson!") There's also an over-the-top villain along for the ride, the nefarious stowaway Dr. Smith. 
TV sci-fi was very much in its infancy in the 1960s, so this very ambitious show with a very small budget didn't always look so great. Now, Netflix has redeemed Lost in Space by rebooting it as a compelling epic drama, laden with multiplex-level special effects. The characters have been updated, and the cast is top-notch, too. Molly Parker (Deadwood) takes the lead as an aerospace engineer trying to get her family to a colony in Alpha Centauri. The villain has also been gender-flipped: Dr. Smith is played to the hilt by indie movie queen Parker Posey.
Worst - The Cloverfield Paradox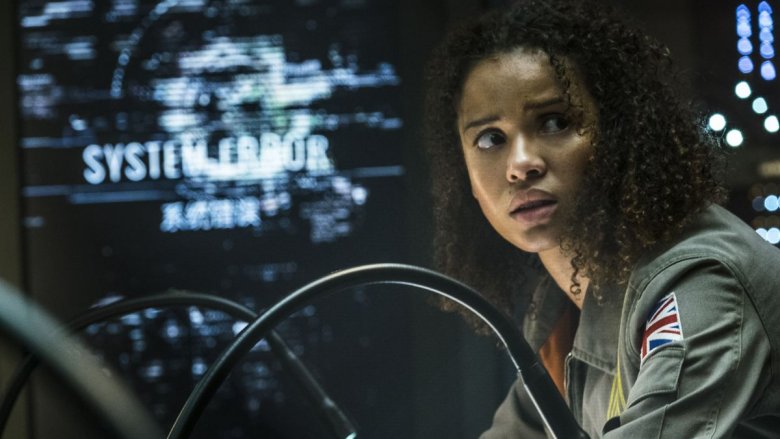 The rollout of this third film in the Cloverfield series highlighted what makes streaming media so exciting. During the Super Bowl, Netflix ran an ad announcing the imminent debut of The Cloverfield Paradox — in fact, it would be ready to stream at the conclusion of the game. Unfortunately, the critical consensus is that the way Netflix surprised the world with a big-budget feature film was the most compelling thing about The Cloverfield Paradox.
Paradox finds a bunch of scientists (including Daniel Bruhl, Elizabeth Debicki, and Chris O'Dowd) stuck on a remote space station attempting to tap a new source of energy. Instead, they mishandle a particle accelerator, wind up in an alternate dimension, and send a monster (guess who?) on its way to Earth. It's like the Aliens movies, only needlessly convoluted...but also with a plot too thin to justify its many turns. Barry Hertz of The Globe and Mail says The Cloverfield Paradox's "twists feel routine, its narrative spine limp, and its conclusion especially rushed."
Best - Wild Wild Country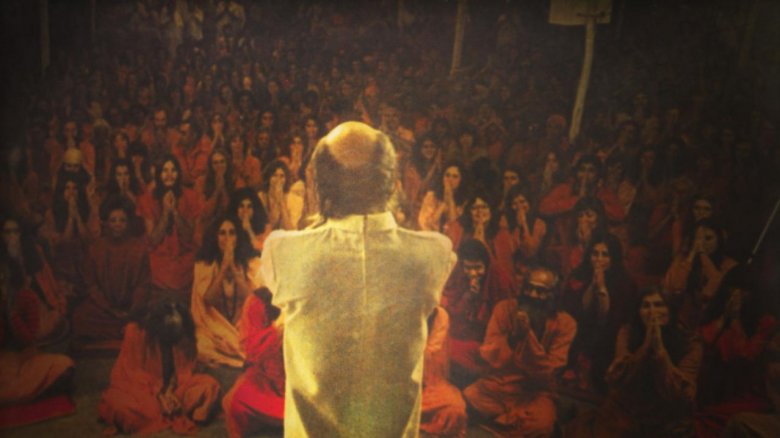 This six-part documentary series just might be the new Making a Murderer — it's an intricate, almost unbelievable story of crime, corruption, exploitation, spirituality, and human darkness. The focus: a chapter of American history little-known outside the corner of the country where the events took place. In 1981, the followers of Indian spiritual guru (and leader of an influential "free-love" religious movement) Bhagwan Shree Rajneesh bought up tens of thousands of acres surrounding the tiny eastern Oregon town of Antelope. Intended as a settlement for the Rajneesh's followers and their way of life, things got a little out of control, and within three years, the group numbered in the thousands and took over the city government of Antelope. Led by cutthroat business leader Ma Anan Sheela, these acolytes did whatever it took to take down anybody that got in the way. The series slowly and precisely tells this bizarre and frightening story, with plenty of archival footage along with interviews of former Rajneesh followers who still don't see why it was so wrong that they stockpiled guns, tried to blow up buildings, and poisoned salad bars...before things fell apart.
Worst - Mute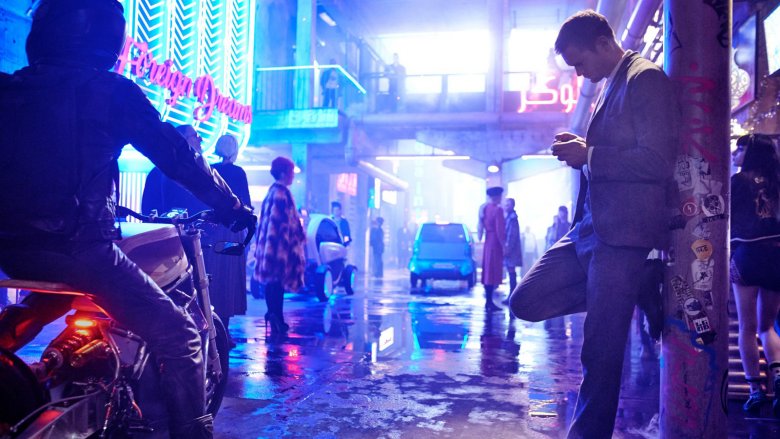 Mute had everything going for it. The cast included likable stars such as Justin Theroux, Paul Rudd, and Alexander Skarsgard. It was co-written and directed by Duncan Jones, the inventive mind behind modern-day sci-fi classics like Moon and Source Code, and Mute is his passion project, a film 14 years in the making. But when Mute finally hit Netflix in 2018, fans were left wondering "is that it?" after a film that borrowed heavily from Blade Runner. Set in a high-tech Berlin in the year 2035, the story stars Skarsgard as a strip club bartender unable to speak due to a childhood medical problem and an Amish mother who refused treatment. When his true love, a waitress named Naadirah (Seyneb Saleh) disappears, he goes looking for her, only to find himself caught up in the city's cliché-ridden criminal underworld, including a couple of American doctors (Theroux and Rudd) who run an illegal medical clinic.
Rosie Fletcher of Digital Spy summarized Mute nicely: "The whole film is populated by people you don't believe or care at all about, behaving in ways that don't make sense against a cheap-looking sci-fi-by-numbers backdrop."
Best - A Futile and Stupid Gesture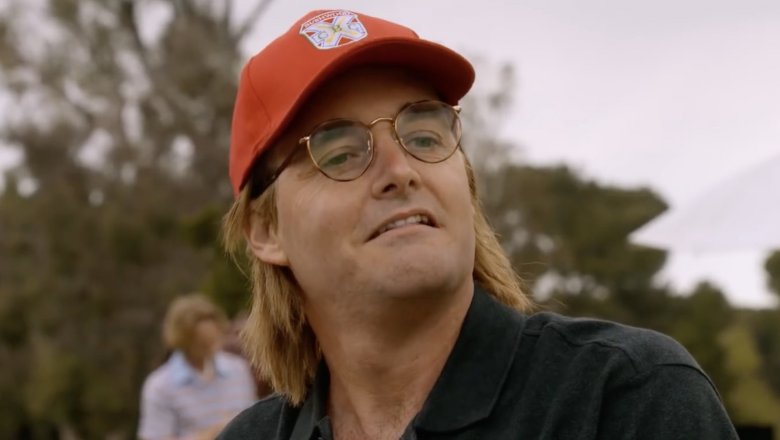 It's a serious movie about comedy. But it's got its funny moments, too — how could it not? A Futile and Stupid Gesture details the development of the National Lampoon, the premiere humor magazine (and movie brand) of the '70s and early '80s, as well as the life story of its co-founder, Doug Kenney.
More than just the sad story of a cultural pioneer, A Futile and Stupid Gesture is the story of American comedy of the last 40 years. The Lampoon staff was highly influential, with personnel who went on to create and/or star in stuff like Caddyshack and Animal House. The cast is bursting with dozens of today's comedy stars, all paying homage to their heroes. For example, Joel McHale portrays his Community co-star Chevy Chase, while Seth Green pops up as Christopher Guest. Will Forte is a talented comic actor, specializing in silly roles like "The Falconer" on SNL and Phil "Tandy" Miller on The Last Man on Earth, but he's a revelation here, turning in an Oscar-worthy performance as Kenney, a gifted comic genius who is ultimately powerless against his personal demons even as he changes the world.
Worst - Game Over, Man!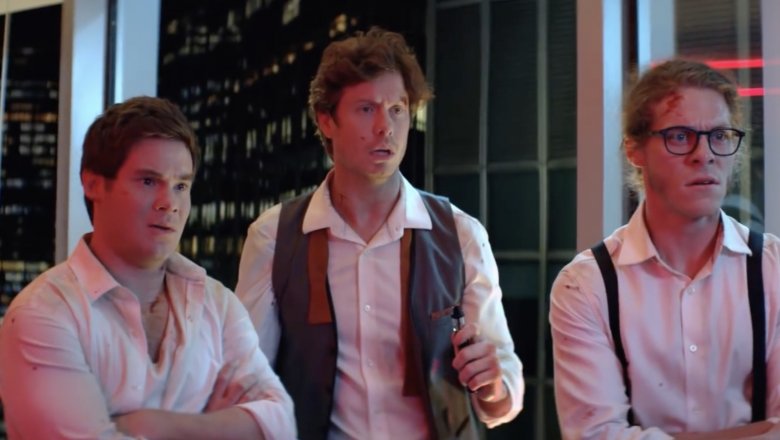 First of all, if you're not a fan of Workaholics, or a cast member of Workaholics, this movie isn't for you, and you're not going to like it. (You'd also agree with the critical consensus — Game Over, Man! rates a dismal 9 percent on Rotten Tomatoes.) This film takes everything singular and specific about the long-running Comedy Central slacker sitcom and amplifies it. Genitalia jokes? Tons of them. Romanticized '80s action movie violence? Depicted, in scene after scene. Profane banter between the three real-life friends and comedy partners? All over the place, except it isn't bleeped. 
Overall, Game Over, Man! finds Anders Holm, Blake Anderson, and Adam Devine portraying pretty much the same character types they played on Workaholics, except now they're working in a luxury high-rise hotel held hostage by terrorists. So yeah, they basically remade Die Hard, but with more dirty jokes and somehow more violence.
Best - Everything Sucks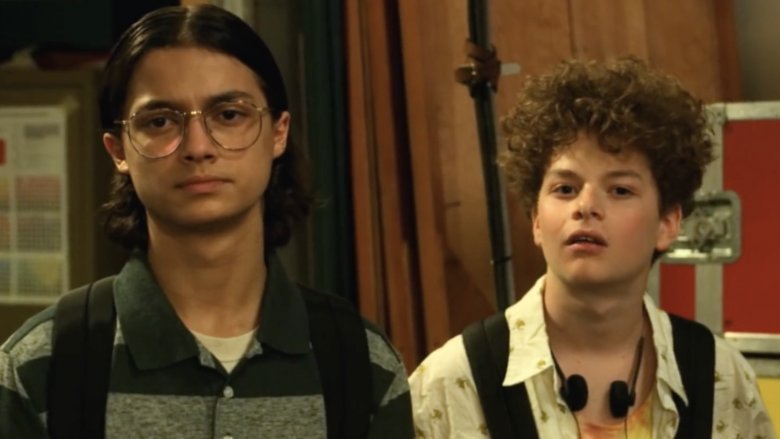 Netflix knows what its customers want, and that's nostalgia. The latest entry in the looking-back genre is Everything Sucks! — imagine Stranger Things, but without all the monsters and wide-ranging conspiracies, set in the 1990s instead of the 1980s, with high schoolers instead of tweens, and gently sending up/paying homage to '90s teen culture instead of Stephen King novels.
Heavily indebted to previous period-piece/high school-set dramedy Freaks and Geeks, Everything Sucks! is cleverly set at a high school in the town of Boring, Oregon, because to teens, everything is boring. Except that their lives, and this show, is not. It's the rare series that takes a nostalgic look back in time without those rose-colored glasses. These are decidedly not the good old days, as the characters on Everything Sucks! benefit from the writers' present-day perch, from where they can take an unflinching look at heavy topics that real teens (then and now) grapple with, such as divorce and sexual identity. Also, it's just fun to watch these kids, in the auspices of their school's AV club, make little movies with state-of-the-art VHS camcorders.
Worst - A Little Help with Carol Burnett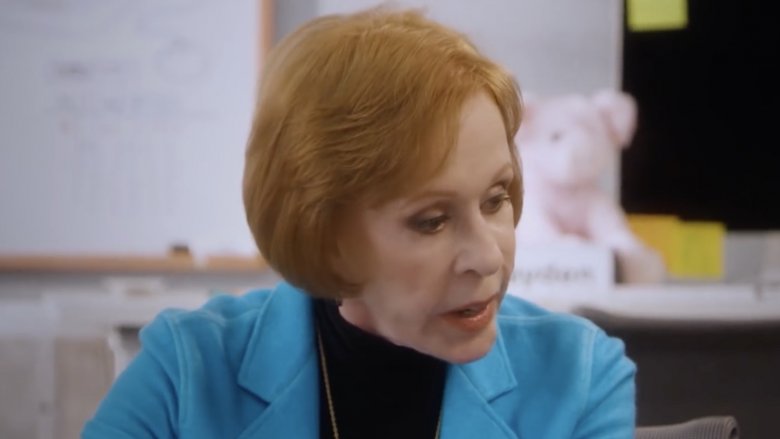 Carol Burnett's return to television should be cause for celebration. The entire nation should have dropped what they were doing and found their way to a Roku the second the TV legend's direct-to-Netflix project started streaming. Surely, Burnett would just start up where she left off and give the audience what it wants from Carol Burnett — fun, flashy, and charming sketch comedy like she made on The Carol Burnett Show in the '60s and '70s. But for some reason, Burnett's first regular TV series in decades (not counting those Carol Burnett Show box set infomercials that air on late-night TV), is a forced, awkward mash-up of Dr. Phil and Kids Say the Darndest Things. 
In each episode, Burnett, along with the equally mis-utilized stand-up comedian Russell Peters, takes questions about life and love from the studio audience. Then Burnett and a celebrity guest (Finn Wolfhard from Stranger Things! Derek Hough from Dancing With the Stars!) try to answer before throwing the query over to a panel of cute and precocious kids who have no idea what they're talking about. Carol Burnett deserves better.
Best - Altered Carbon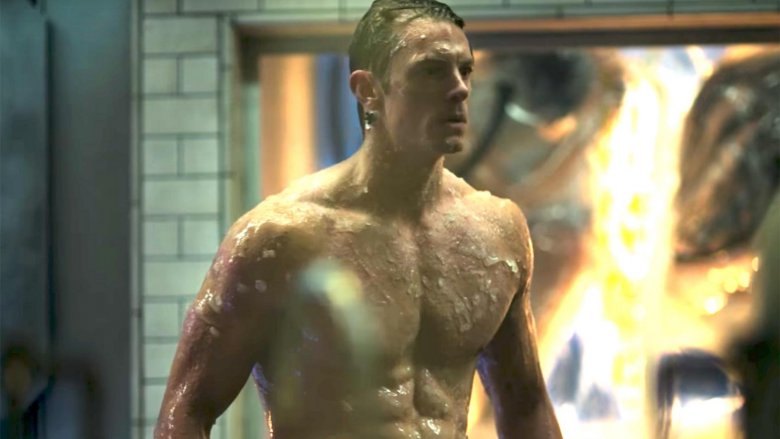 Recently, a lavishly produced, highly stylized, future-set project about what it means to be human as technology continues to blur the line between real and simulation was released. It harkened back to classic, allegorical science fiction, as well as Ridley Scott's original Blade Runner movie from 1982. That project wasn't Blade Runner 2049; it was a Netflix original called Altered Carbon. 
Based on the 2002 novel by Richard K. Morgan, the series is set in 2384, when scientists have figured out how to upload a person's memories, essentially their consciousness, into a disk that's implantable at the back of one's neck. That means your body is not necessarily "your" body anymore, because people can have their memories inserted into a new, synthetic, largely perfect body called a "sleeve." That's the backdrop for the action, in which a mercenary played by Joel Kinnaman (The Killing, RoboCop) regains consciousness 250 years after his last sleeve died and has to solve some very complicated crimes, made all the more complicated with all the body-switching. Altered Carbon is both tremendously violent and sexually charged, but it explores identity at a deep, philosophical level that sci-fi hasn't touched since The Matrix.
Worst - The Week Of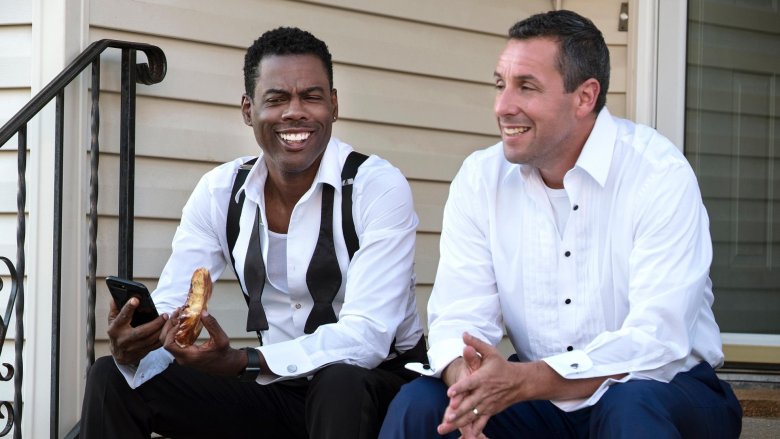 Adam Sandler is one of the most divisive screen presences of all time. Critics loathe the actor/producer/writer's unabashedly puerile, juvenile, and silly movies like Billy Madison, The Waterboy, and Pixels...but millions of people go see them. He's been so successful that Netflix signed him to an exclusive deal that gives the service the distribution rights to all of his films. But not all of Sandler's films are critically reviled — many pundits enjoyed his restrained performance in Punch Drunk Love, for example, and he was a winning romantic lead in The Wedding Singer. The Week Of places the now 50-year-old Sandler in the "doofus dad" phase of his career, and also gives us a new Sandler to go along with Silly Sandler and Serious Actor Sandler: Boring Sandler. Seriously, very little happens in this movie that takes place "the week of" his daughter's wedding to the son of a surgeon played by Chris Rock. With some spare slapstick along the way, Sandler toils away at getting things ready for the big day, messing most things up and cringing at the price tag every time. The Week Of feels like it plays out in real time.
Best - Queer Eye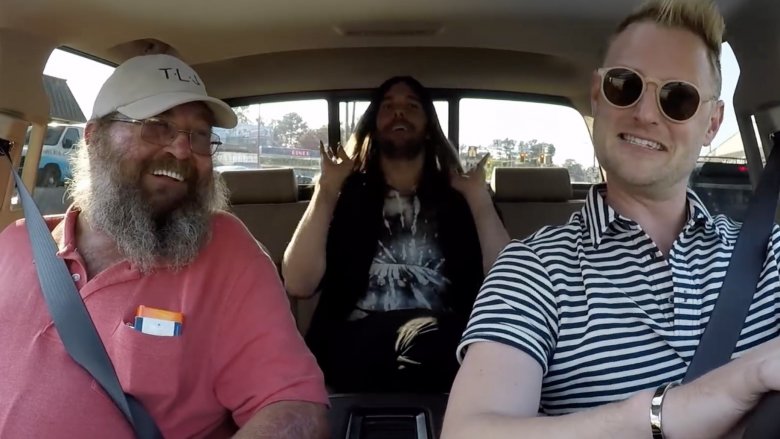 In the 2000s, Queer Eye for the Straight Guy launched the "metrosexual" movement, as five homosexual guys — stereotypically renowned for their excellent tastes in fashion, interior design, culture, grooming, and cuisine — provided full-life makeovers to slovenly heterosexual men, stereotypically renowned to be woefully incompetent in matters of taste.
It was a fun, lighthearted, feel-good reality show...but Netflix rebooted it into something profound and even vital. There's a brand new "fab five" rolling into towns and changing lives, but when presented in 2018, one of the most politically, culturally, and socially divided eras in American history, the show is an often moving tale about making personal connections, finding acceptance, and healing. Each episode, the anticipation builds as the Queer Eye guys help the subject get their acts together before a big event, such as the opening of a church community center for one woman (yes, they make over women now), or an elaborate marriage proposal for a shy guy. The cast members are charismatic and inspiring, and they truly help people to be their best...and show us that we're all not so different.
Worst - The Boss Baby: Back in Business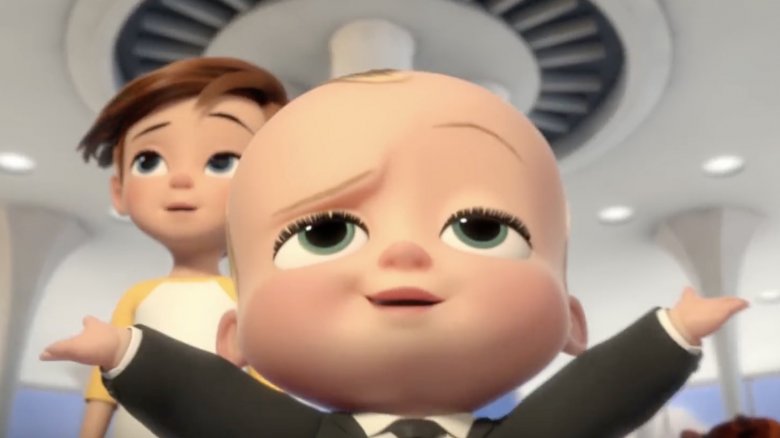 Okay, so The Boss Baby probably wasn't a great movie. But then, it wasn't made for an audience of people who are even old enough to be able to read sentences criticizing it — it was a light, diverting romp tailor-made for toddlers. It did have a couple of things going for it, including a clever and kooky premise — a baby is a big shot in the cutthroat business world and must foil a pet store's plan to introduce dogs that stay cute and puppy-like forever...which will mean people will have less babies. Its second major asset? The deep, expressive voice of Alec Baldwin as the Boss Baby. Netflix's very quickly produced Boss Baby follow-up series, The Boss Baby: Back in Business, has too much of one good thing and a complete lack of the other. The premise concerns Boss Baby trying to foil a plan to make everyone want to buy super-cute cats instead of dogs, but Baldwin was too busy or too expensive to reprise his role, so a soundalike named J.P. Karliak fills in to the best of his abilities.
Best - Seven Seconds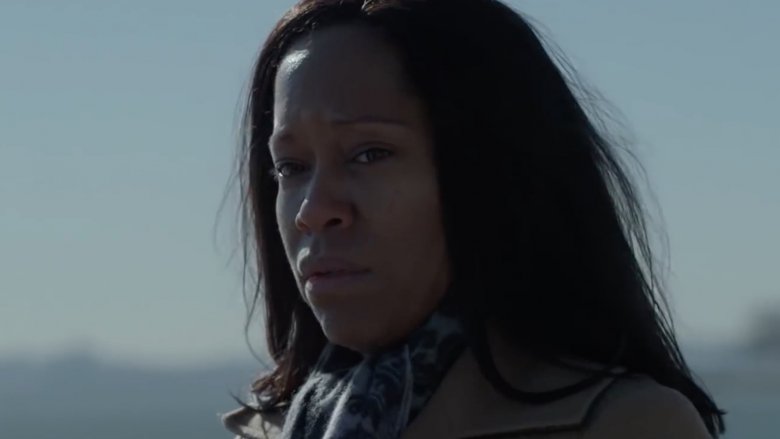 Finally, somebody gave Regina King a starring role in her own series. Whatever she's in is always better because she's in it, including stuff that's already very good, such as American Crime, Southland, and The Leftovers. 
Seven Seconds is an English-language adaptation of the 2013 Russian movie The Major. The series combines elements of thoughtful shows about the intersection of crime and race — like American Crime and The Night Of — and adds in the stark police investigation work of a show like The Killing, which Seven Seconds showrunner Veena Sud developed for American television. The premise: a white police officer accidentally strikes an African-American teenager and calls in his police cohorts to quickly cover up the crime, which blows up in his face when the kid survives (initially), igniting racial tensions and triggering a court case. King is devastating as Latrice Butler, the mother of the car crash victim who is determined to somehow keep her marriage, family, and even faith intact, all while pursuing justice.
Worst - The Kissing Booth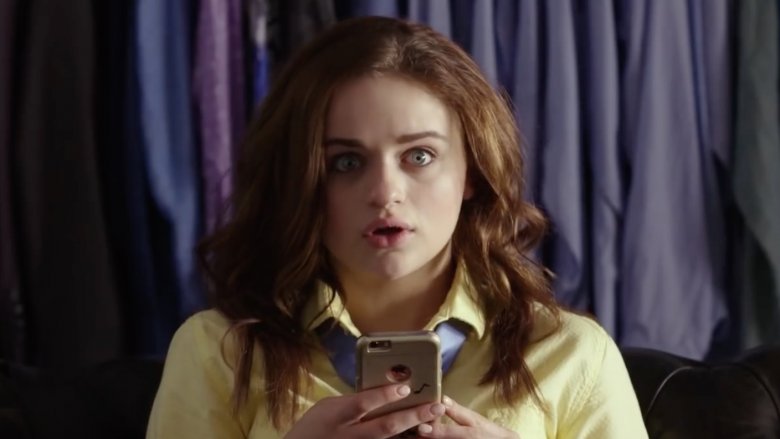 Elle (Joey King) and Lee (Joel Courtney) have been best friends for literally their entire lives — their moms were best friends and gave birth in the same hospital on the same day. Over the years (time flies in this movie with lots of montage sequences), the two develop a list of steadfast "friendship rules," a plot contrivance that nobody in real life would actually make. Perhaps the most important rule: Don't date each other's relatives...even if one of those relatives is, say, Lee's older brother Noah (Jacob Elordi), a popular, hunky teen who always seems to wind up with his shirt off. Well, guess what happens? Elle and Noah totally end up together, even though they're totally not supposed to. They kiss at a school fundraising kissing booth (which seems unlikely to be a thing in these days of #MeToo and herpes), and beyond. Much of the movie consists of Elle and Noah sneaking around to make sure Lee doesn't find out Elle has betrayed his trust.
The Kissing Booth: The plot doesn't make sense, the characters are annoying...and it's maybe the perfect teen movie?
Best - Nailed It!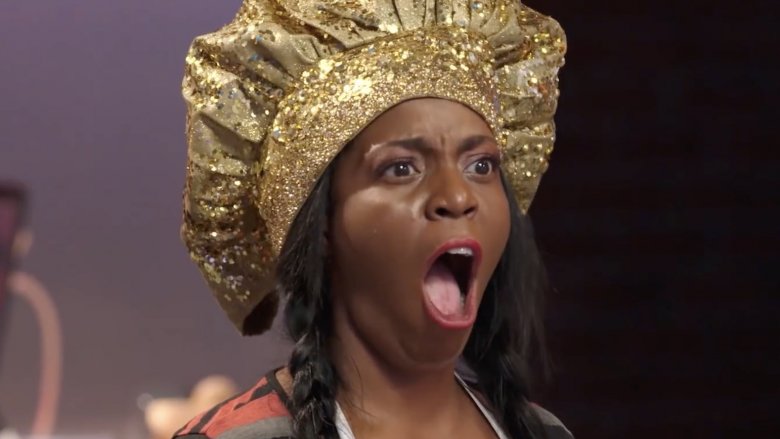 For a few years now, people have roasted themselves and strangers online by posting side-by-side photos of professionally baked and immaculately decorated cakes next to utterly disastrous attempts to re-create them at home. The joke caption: "Nailed it!" That's the premise of Nailed It!, which is both a baking show like Cupcake Wars or The Great British Baking Show, as well as some kind of realism-embracing parody of those shows. 
Each episode, three proud hobbyist bakers compete to replicate amazingly detailed and fanciful cookies and cakes...and without fail, they fail to get anywhere near success. The whole time, host Nicole Byer, a delightful comedian, and head judge Jacques Torres, a renowned chocolatier, gently and openly make fun of the contestants and their hilariously bad final products. But help is on the way — bakers can hit a "PANIC" button and Torres or a guest judge will briefly come to their aid, or, on some episodes, hit the "NICOLE NAGS" button, prompting Byer to torment and annoy the other competitors. The person whose work gets judged most like the model cake wins a trophy (it's amusingly never on set when it's supposed to be) and $10,000 shot out of a money gun. The result is three tiers of fun, silly, buttercream-covered chaos.
Worst - Father of the Year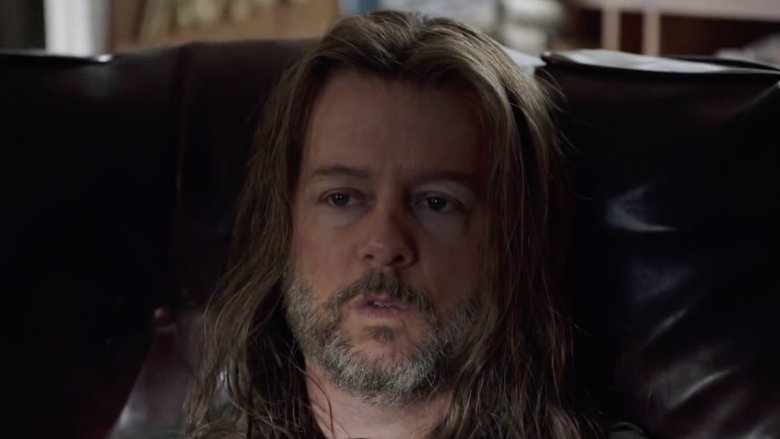 While David Spade's 2001 comedy Joe Dirt was successful in its own right, Joe Dirt 2 was probably unnecessary. However, it gave audiences another chance to enjoy Spade playing a crude, drawlin', and rough-around-the-edges good ol' boy, and Spade clearly had a blast making both movies. But did the SNL and Tommy Boy veteran really need to show the world what would happen if Joe Dirt had low self esteem, a tendency toward senseless violence, and a college-age son who's probably ashamed of him? 
Father of the Year makes a whole movie out of that argument that eight-year-olds have — "My dad could beat up your dad!" — only the eight-year-olds are in their twenties and the dads actually entertain the notion of fighting out of some misguided need to prove their worth to their sons. That's a pretty disturbing and tonally weird premise for what's supposed to be a comedy. 
Unfortunately, this film is no Joe Dirt. Father of the Year has joined the ranks of the handful of films to acquire a 0 percent score on Rotten Tomatoes. Blake Goble of Consequence of Sound couldn't identify even a single major redeeming quality, calling it "all easy beats, predictive familiarities, and absolutely zero heart, soul, or silliness anywhere to be found."