Why Disney Won't Release National Treasure 3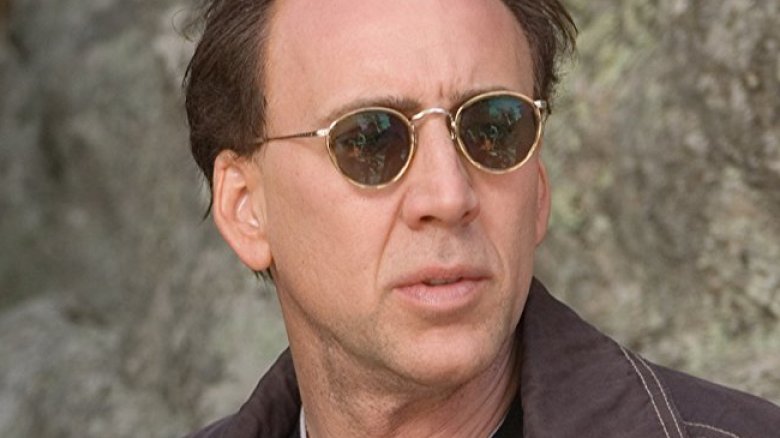 National Treasure spoke to the hearts and minds of many a young history enthusiast — and action thriller fans everywhere — when it hit theaters in 2004. The movie, which featured Nicolas Cage as Ben Gates, an explorer who famously steals the Declaration of Independence in his quest to find the Knights Templar's hidden treasure, was also a big box office hit, bringing in $347.5 million worldwide (including $173 million domestic) against a $100 million budget.
This was enough for the movie to earn a sequel, National Treasure: Book of Secrets, which was released in 2007. That film, which found Ben trying to clear his family's name after his ancestor is accused of orchestrating the assassination of Abraham Lincoln, improved on the first film's box office return, bringing in $457.3 million worldwide, including $219.9 million domestic.
Talk about a third film started shortly after, and although rumors have persisted over the years, nothing thus far has come of those stories. Unfortunately for fans of the franchise, production appears to have stalled on the third film. Here's why it's unlikely that Disney will ever actually release National Treasure 3.
The cast has been busy with other projects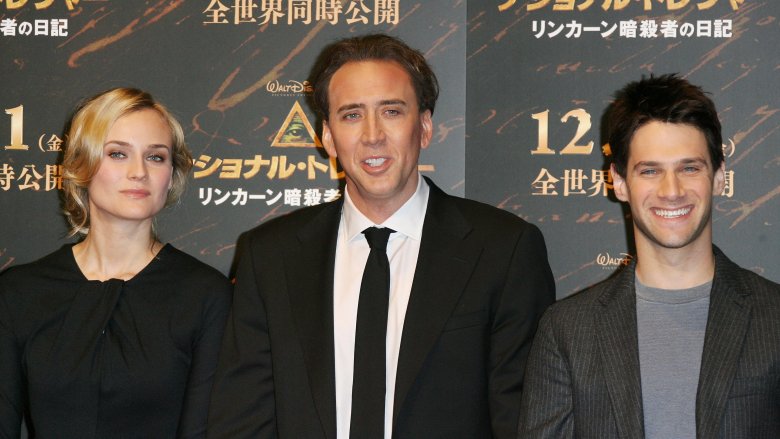 Getty Images
Nicolas Cage was already a big name when he signed on to the National Treasure franchise, but he and the franchise's other actors have all seen their stars rise since the movie was released. Cage has been busy starring in movies like 2007's Ghost Rider and its 2011 sequel Ghost Rider: Spirit of Vengeance, 2010's Kick-Ass and The Sorcerer's Apprentice, and 2016's Snowden. 
The franchise's female lead, Diane Kruger, has also been busy, starring in some critically acclaimed movies, including 2009's Inglorious Basterds, which earned her a SAG Award for Outstanding Performance by a Cast in a Motion Picture. Kruger's other notable recent credits include 2013's The Host, 2017's In the Fade, and the FX series The Bridge.
The pair's trusty sidekick Riley Poole was played by Justin Bartha, who made his big splash in 2009 when he landed a starring role in the Hangover franchise. Although he was sidelined for much of the first film, he returned for both sequels. During that time, he has also starred in a few TV series, including The New Normal, Cooper Barrett's Guide to Surviving Life, and The Good Fight.
Also lining up a full schedule since National Treasure is Jon Voight, who played Ben's father Patrick Henry Gates in both films. Voight has been busy with appearances in 24, Fantastic Beasts and Where to Find Them, and Ray Donovan. With the cast's star power increasing, there's not much need to go back to the National Treasure franchise.
Jerry Bruckheimer's plate is full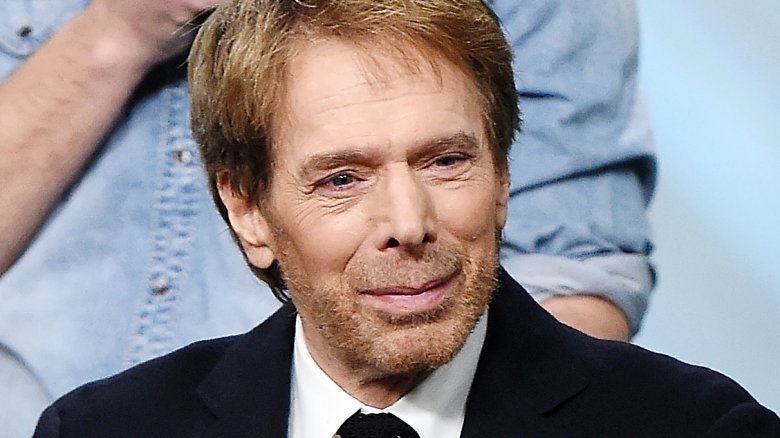 Getty Images
Famed producer Jerry Bruckheimer is the man behind many of your favorite action movies, including Beverly Hills Cop, Top Gun, Bad Boys, Con Air, Pearl Harbor, and the Pirates of the Caribbean franchise. His Jerry Bruckheimer Films was also one of the production companies that worked on National Treasure and Book of Secrets, but it might be what's holding up a potential third film.
Bruckheimer has said that he's still looking to "get this thing going" in reference to the third film, but right now his plate is pretty full with his work on long-awaited sequels in some of his other popular franchises. These films include Bad Boys for Life, a third installment in the Bad Boys series, and a Bad Boys spinoff TV show starring Gabrielle Union. He's also working on a Tom Cruise-led Top Gun sequel, titled Top Gun: Maverick, which is dated for a 2019 release. With so many other movies awaiting his attention, Bruckheimer likely doesn't have much time to devote to National Treasure 3.
'Fact-checking'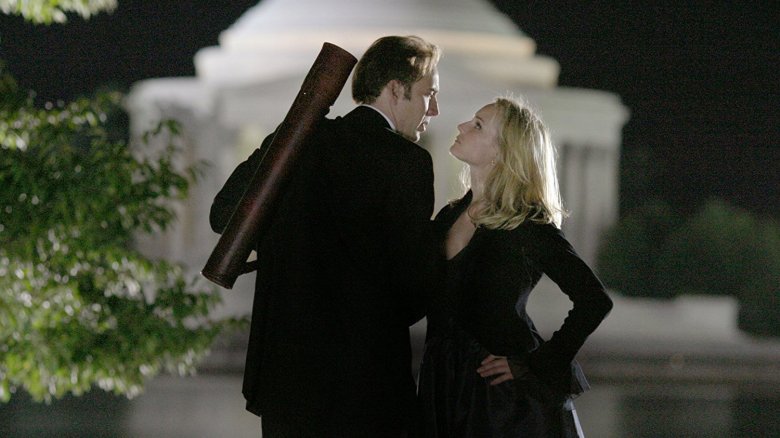 The National Treasure films may not be the most historically accurate to ever grace the big screen, but apparently quite a lot of research still goes into making them, and that could be part of what's delayed National Treasure 3 for so long. As Cage revealed in 2016, it 's been a challenge getting the script "where it needs to be" thanks to the unique constraints of the franchise.
"I do know that those scripts are very difficult to write, because there has to be some credibility in terms of the facts and fact-checking, because it was relying on historical events," he told Entertainment Weekly. "And then you have to make it entertaining."
Jon Turtletaub, who directed both films and is attached to the third, also said script issues have been plaguing the film, telling Collider in 2013 that it's "so damn hard to write a great historical mystery based on fact." Turtletaub said at the time that he thought they'd be shooting the film within two years, but it appears that getting the script just right has been a longer process than he anticipated.
The franchise was never a critical hit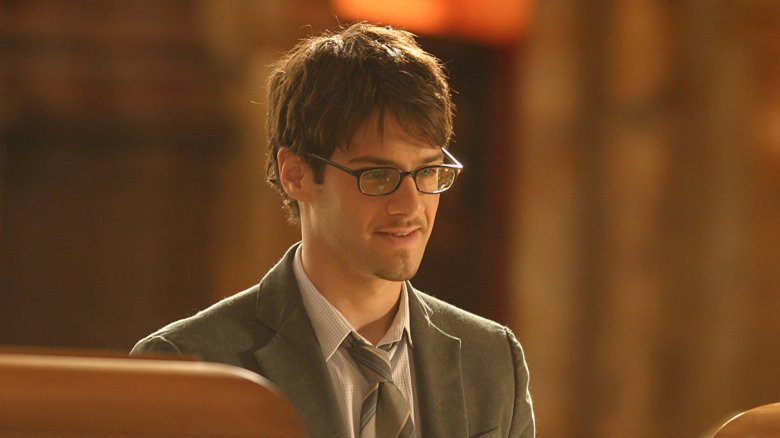 Although critical success isn't always tied to box office success, and the National Treasure franchise is a perfect example of that principle in action, with the first film earning a 44 percent on the review aggregating platform Rotten Tomatoes and the second earning a 36 percent. The franchise has even earned a number of nods at the Golden Raspberry Awards, honoring the worst Hollywood has to offer, including a Worst Actor nod for Cage for Book of Secrets. 
Both films scored slightly better when you look at Rotten Tomatoes audience reviews, netting a 76 percent and a 67 percent, respectively. Still, though, the fact that critics were never on board with the franchise could be something that has deterred the studio from ordering another movie. The falling critical and box office returns of other franchises like Transformers and Pirates of the Caribbean hint that reviews do matter, and making another film in a franchise that's already earned critics' ire could be too great a risk.
Nicolas Cage's box office appeal may be faltering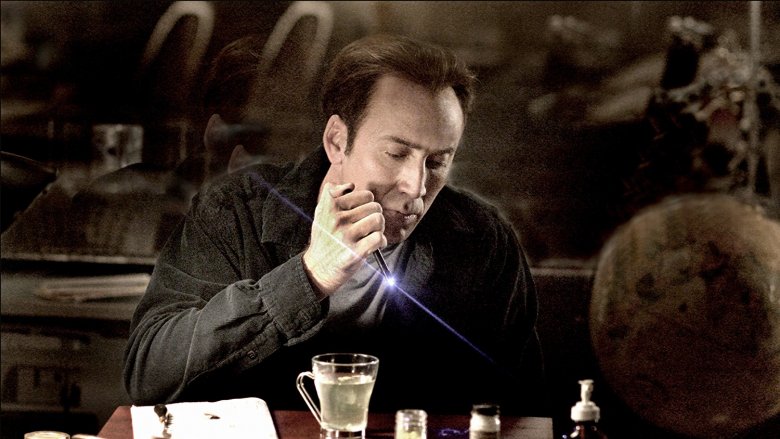 The National Treasure franchise managed to improve its grosses from the first film to the second, but Nicolas Cage has been seeing his box office returns fall for quite some time now. Aside from his Ghost Rider franchise, Kick-Ass, and his voice role in The Croods, Cage has led a series of commercial flops in recent years, which could make the studio reluctant to rely on him as a leading man once again.
These flops include 2010's The Sorcerer's Apprentice, which came from Disney, the studio behind National Treasure. The movie, which was budgeted at a massive $150 million, brought in only $63.1 million at the domestic box office. Although it did better overseas, that's still not enough to instill confidence in Cage as a leading man.
Since 2011's Ghost Rider: Spirit of Vengeance, Cage has mostly stuck to starring in smaller films which received muted releases and failed to make an impact at the box office. Most of the attention surrounding Cage in recent years has been on his personal life, including his lavish spending, which has reportedly gotten him into a huge amount of debt. 
Cage has reportedly been taking roles "left and right" to help him pay off his debts, which could explain the string of smaller films. Financial need may be enough to get him back to the franchise, but the studio could be leery of signing a star whose box office appeal is in question.
Disney's schedule is full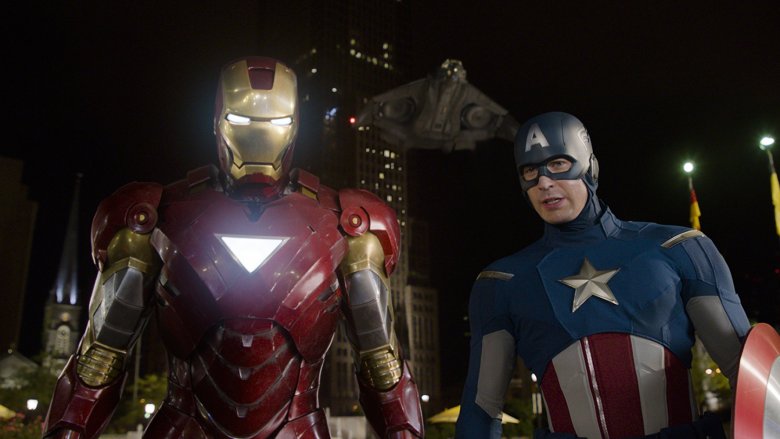 A lot has changed for Disney since National Treasure: Book of Secrets hit theaters in 2007. While the studio was never a minor player in the movie marketplace, their influence has been stepped up significantly in the past few years, mostly thanks to major moves in picking up Marvel and Lucasfilm. 
Disney purchased Marvel for $4 billion in August of 2009, giving them access to a large portion of the studio's thousands of characters. Disney quickly set about expanding on the Marvel Cinematic Universe that kicked off with 2008's Iron Man, building up to 2012's The Avengers, which went on to become the fifth highest grossing film of all time worldwide. 
Beating out The Avengers as the third highest grossing film of all time worldwide is Star Wars: The Force Awakens, a film which became possible when Disney acquired Lucasfilm for another $4 billion in 2012. With this purchase, they began a reboot of the Star Wars universe, launching a new trilogy and a series of standalone films, along with a plan for a TV series set to launch on their upcoming standalone streaming service. 
Since the last National Treasure was released, Disney gained a lot more franchises to work with. With Marvel and Lucasfilm now in their stable, along with their studio films and Pixar's (plus a planned acquisition of 20th Century Fox, which would also give them access to the X-Men), Disney doesn't need to go back to a franchise that's been in limbo for a decade.
Do people still want it?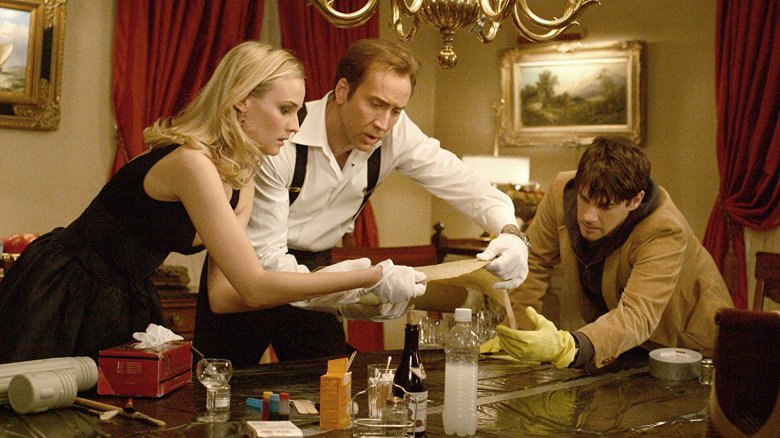 It's undeniable that there are a lot of hardcore National Treasure fans clamoring to see another film in the franchise. The premise has left the story wide open with plenty of additional ground to cover, and it would be fun to see where another film could take Ben Gates and the rest of his adventuring friends.
However, at the same time, there are more casual fans of the films, or people who haven't seen them at all, who don't understand the appeal of a third installment. The second has its detractors, and it could be hard to come up with a plot ridiculous enough to rival trying to steal the Declaration of Independence. 
Would a third movie be as good, or would it feel like a cheap copy of what has come before? Would it be original enough to stand out — not just from what the franchise has done before, but from what we've seen in the rest of an increasingly crowded film marketplace? These are questions many fans likely ask themselves when thinking of a potential National Treasure 3, and that question of whether or not people still even want a third movie is likely on the studio's mind as well. 
The box office has changed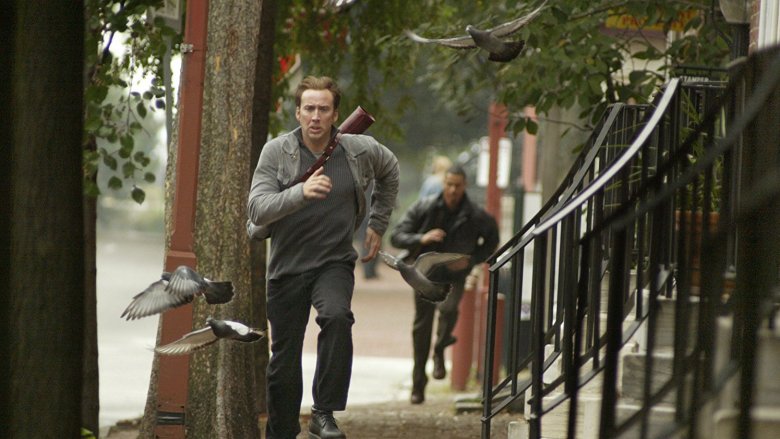 A solid franchise used to be a guarantee that audiences would turn out for a movie, but the box office has changed a lot in recent years. The rise of alternate entertainment options thanks to expansions in TV and streaming has been encouraging more audiences to stay at home, and even former reliable performers have fallen off, especially at the domestic box office. 
Recent franchises that have seen diminishing returns at the box office include Bruckheimer's Pirates of the Caribbean movies, with the most recent film in the franchise, Dead Men Tell No Tales, holding the lowest domestic gross of any of the films to date. The same is true for the Transformers franchise's most recent entry, The Last Knight. Other attempts at rebooting popular franchises, including Tom Cruise's The Mummy and Dwayne Johnson's Baywatch, have also failed to bring in audiences.
The movie market is hard to figure out, and it's tough to predict what trends will happen in the future. However, right now, there seems to be a trend of audiences turning away from franchise standbys and looking for more original properties. While there are obviously many exceptions to the rule, it's risky to assume National Treasure would be one of them, which could be just one more reason Disney won't release National Treasure 3.
Fighting the streaming tide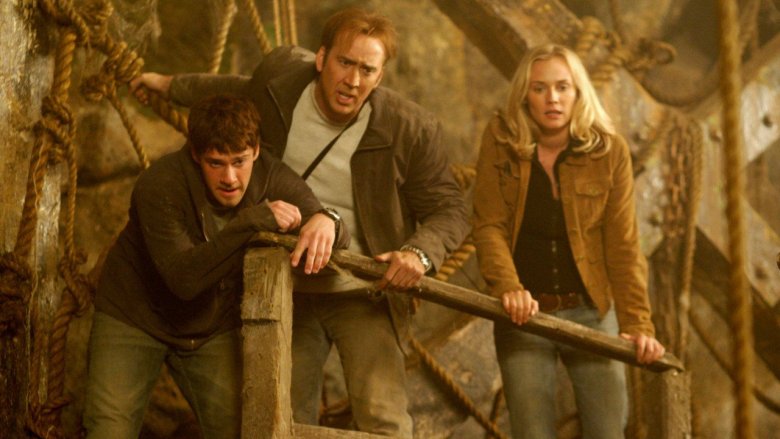 Disney's production load is growing thanks to a raft of new projects and intellectual property, much of which will be exclusive to the company's in-house streaming service — and that streaming initiative is exactly why franchise director Jon Turteltaub has grown somewhat cynical about the prospects for a National Treasure 3.
"My prediction and my fear is you will see National Treasure 3 on their streaming platform," Turteltaub told Business Insider in August 2018. "I feel it deserves the big movie treatment, and I'll make a s—-ton more money if it's a movie, so f— streaming."
Adding that he and the cast all get along and suggesting that rounding everyone up again would mainly be a matter of timing, Turteltaub expressed bewilderment that the studio hasn't made more of a full-court press to get Treasure back on the big screen. "How do you not make another movie when the movies leading up to it are all internet memes?" he wondered. "It's out there. And it's got a bigger audience than the first one had when no one knew what the hell we were doing."