Here's Why Baywatch Belly-Flopped At The Box Office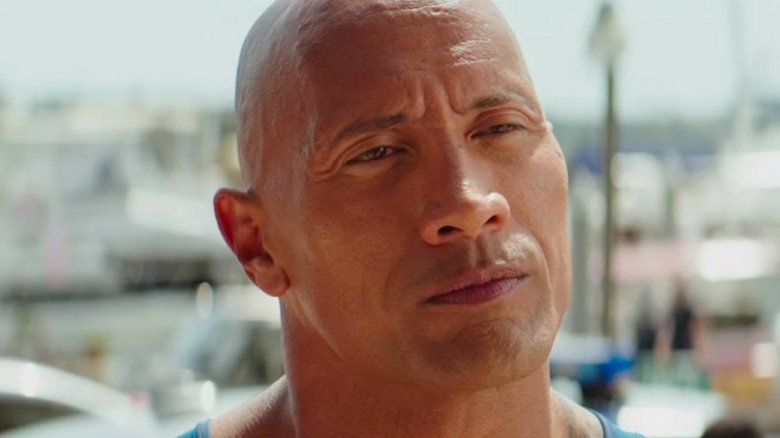 Going into the summer, Baywatch seemed like a surefire hit. It had two huge stars in Dwayne Johnson and Zac Efron, along with a great supporting cast and a director who knows how to sell big-budget, ballsy comedies in Horrible Bosses' Seth Gordon. However, the film did a massive belly-flop at the box office over its opening weekend, falling way short of expectations and debuting to just $18 million domestic.
While the international box office could still rescue Baywatch, it seems like the film is ultimately destined to sink to the depths of the ocean as yet another one of this summer's early box office failures. So what went wrong with the once buzzy Baywatch? Here are the real reasons the movie bombed.
It got awful reviews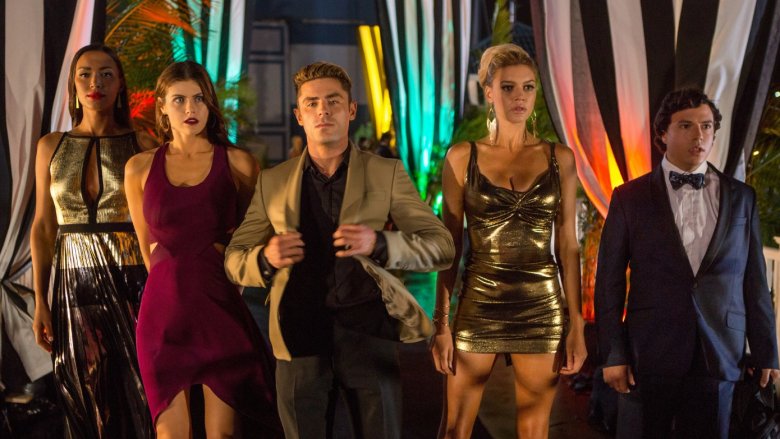 Baywatch immediately began to sink when reviews were released, with critics panning the movie for basically being a money grab (something which clearly didn't work out too well), and questioning the reasoning for it even existing in the first place. 
Frank Scheck of The Hollywood Reporter knocked the movie for what he called unnecessary vulgarity, saying that the movie's desire to push the envelope rarely works for anything other than shock value. Entertainment Weekly's Chris Nashawaty said even Johnson's charisma couldn't save the film, which he called "a lazy barrage of sad-trombone product-placement gags and red-band boobs-and-boners jokes." Rolling Stone's Peter Travers said the only good thing about the movie was Johnson's performance, describing the script as full of "sitcom leftovers" that leaves no cliche unturned.
It's no secret that awful reviews can drown a film pretty quickly, but for Baywatch, there were a few contributing factors that took an already bad situation and made it even worse.
Reviews are a big deal for R-rated comedies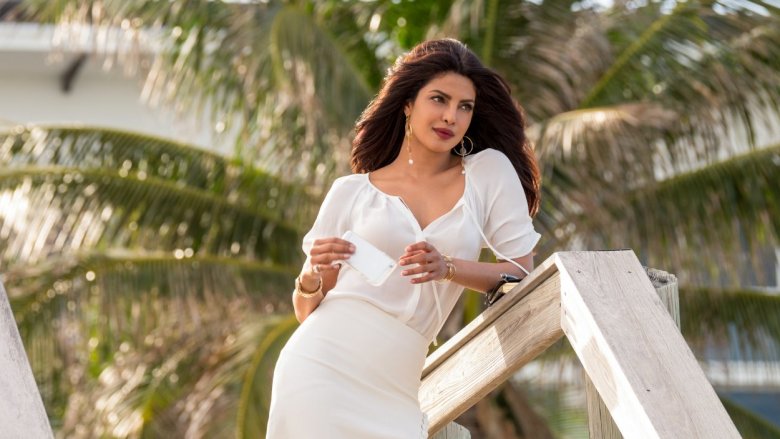 R-rated comedies have faced increasing trouble at the box office recently, with film after film falling far short of expectations. This can be attributed to a number of different things, but it's hard to argue it isn't partially tied to reviews. While studios found early success with films like The Hangover franchise, recent comedies like Vacation, The Brothers Grimsby, and Hot Tub Time Machine 2 all took a nosedive at the box office, especially in the domestic market. Those comedies were also failures with critics, earning 26 percent, 36 percent, and 14 percent on Rotten Tomatoes respectively. 
Recent R-rated comedies that have done well with audiences have had those positive critical reviews, with the box office success of movies like Spy, Trainwreck, and Deadpool proving that there is definitely still a market for adult humor—if it's done well. However, viewers don't seem to be willing to take the risk on comedies that critics pan, especially when they could just be walking into two hours of bathroom humor and vomit gags. 
Young audiences are starting to rely more on reviews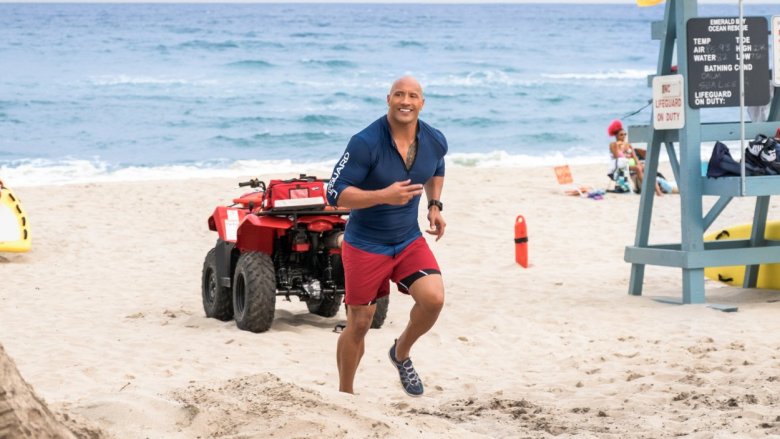 Baywatch has a disappointing 19 percent on Rotten Tomatoes so far, something studio Paramount blames for its disappointing performance. Paramount was apparently relying on younger viewers for the project, and while 45 percent of those who did buy tickets were under the age of 25, the studio believes the negative reviews hurt in this demographic, as a recent internal study found that younger ticket buyers are more likely to look at aggregated scores on services like Rotten Tomatoes when deciding what to see. The reliance of younger audiences on aggregators means they're missing out on the more nuanced notes in reviews and just seeing that the film is being panned overall. The ease of those services as opposed to having to read full reviews also means audiences are less likely to just go into a film blind to see if they'll enjoy it. 
"The reviews really hurt the film, which scored great in test screenings," Paramount president of worldwide marketing and distribution Megan Colligan said in a recent interview with The Hollywood Reporter. "We were all surprised. It is a brand that maybe relied on a positive critical reaction more than we recognized. ... There's no good way to battle it." 
This was one of the worst Memorial Day weekends in decades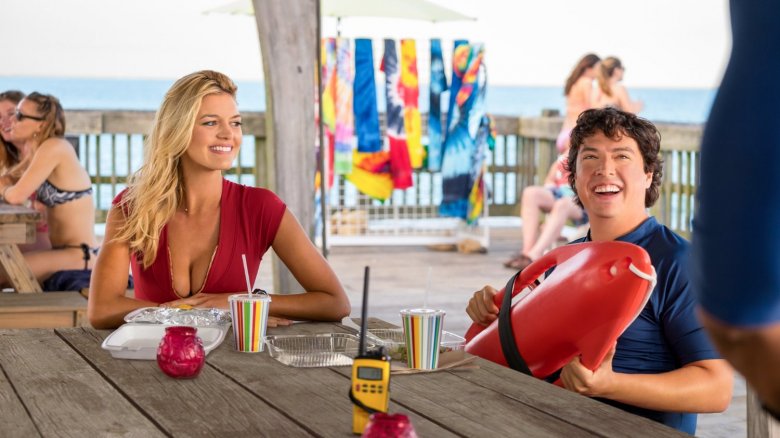 Baywatch's awful performance on its opening weekend wasn't entirely its fault. The movie was plopped down in the middle of Memorial Day weekend's worst box office since 1999, with the four-day total coming in at just $172.3 million domestic. The box office hasn't dipped lower since the weekend Star Wars: Episode I—The Phantom Menace premiered, when the total haul was $142.5 million.
Some analysts predict the summer as a whole could be a box office bummer, with TV and streaming releases pulling viewers away from the draw of the big screen and possibly resulting in the lowest summer box office in a decade. This summer could see a number of other huge flops joining Baywatch; all of them will be looking to recoup their budgets overseas, where the waters are a bit friendlier. 
It faced tough competition
It's going to be a tough task for any movie to find a way to stop the box office juggernaut that is Marvel's Guardians of the Galaxy Vol. 2. The film was already in its fourth weekend in theaters when Baywatch hit, but it still managed to top the comedy, adding another $25 million to its nearly $800 million worldwide haul. 
The Guardians are definitely a worthy foe for any film, and Baywatch also had another battle-tested enemy—the Pirates of the Caribbean, returning after a six-year break for Dead Men Tell No Tales. The film fell just shy of box office expectations, but still earned the top spot for the weekend with $62 million. With the buzzy new release and consistent staple Guardians (as well as the likes of Alien: Covenant, Snatched, and surprising rom-com hit Everything, Everything), Baywatch had some stiff competition when it came to pulling in viewers. And there's more competition on the horizon, with Wonder Woman bursting onto the scene during Baywatch's second weekend and Tom Cruise's The Mummy joining for its third. 
Raunchy adaptations of old TV shows are hard to pull off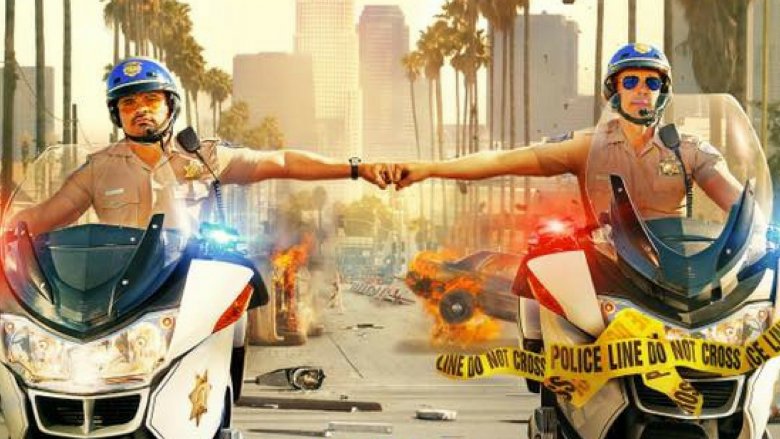 Hollywood is officially Reboot Land nowadays, but the movies are starting to see a lot of diminishing returns. Raunchy adaptations of old TV shows aren't easy. As box office analyst Paul Dergarabedian told The Hollywood Reporter, those types of movies are far more likely to fail than succeed. "Messing with the formula and trying to update these beloved TV shows for today's marketplace is like trying to update a classic recipe by adding a modern twist, and in most cases it just doesn't work," he said. 
Baywatch falls into a similar boat as Dax Shepard's CHiPs, a hard-R update on the 1970s TV series of the same name. The movie premiered in March to a 16 percent on Rotten Tomatoes and a $25.5 million worldwide total, just enough to match its $25 million production budget. Another similar failure was 2010's MacGruber, based on the Saturday Night Live parody sketch of the '80s TV show MacGyver; that film amassed just $9.3 million and a 46 percent on Rotten Tomatoes.
However, not all adaptations of old TV shows into R-rated movies have been failures. The 21 Jump Street franchise stands out as an impressive success story, with the first film earning an 85 percent on Rotten Tomatoes and $201.5 million worldwide and the second earning an 84 percent Rotten Tomatoes critics rating and $331.3 million worldwide. Still, as many Baywatch reviews have pointed out, those films are exceptions to the rule, as most movies in this vein quickly go in the opposite direction. 
Baywatch isn't as big a name as the studio thinks it is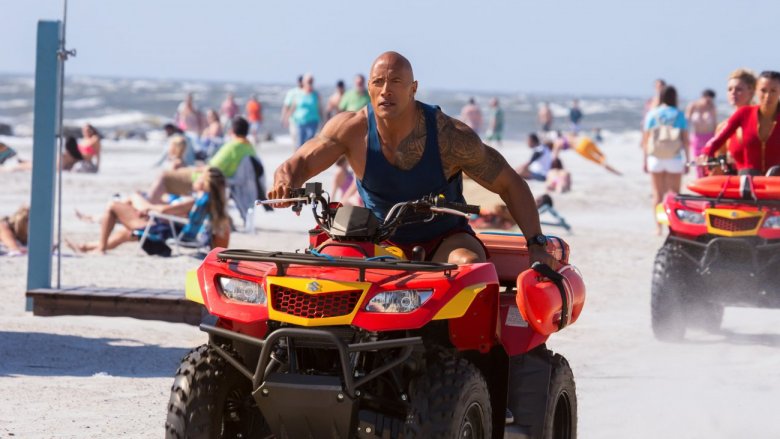 Paramount had a few big names attached to Baywatch, and having Efron and Johnson on board to promote definitely helped get audiences out to the theaters. However, the other big name they were counting on did much less–the name of the property itself. While the Baywatch TV series was a minor hit during its run throughout the 1990s and has lived on through minor cult status since then, it isn't currently available on any major streaming service, so it's unlikely that young people would have discovered it like they have discovered some older series. Baywatch might have much less name recognition with the audience Paramount was aiming for than it realized.
Baywatch also shot itself in the foot by disenfranchising fans of the original TV show: this is not a movie those people would likely want to see. The Baywatch movie is a hard R, full of inappropriate jokes and cursing; the Baywatch TV series, meanwhile, reveled in the jiggle factor but didn't take things past the point of what was allowed on basic cable. Paramount first transformed the material to the point where fans of the original series wouldn't recognize it, then expected young audiences to pick up on a familiar brand and head out to theaters. There's plenty of franchise and reboot fatigue going around right now, and this just didn't pay off. 
The movie didn't know what it wanted to be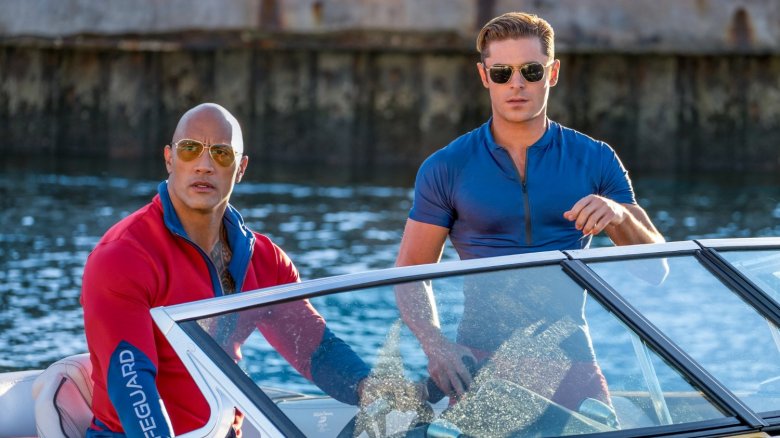 One reason the 21 Jump Street franchise succeeded where other films haven't was because the movie knew exactly what it was about: the relationship between Schmidt (Jonah Hill) and Jenko (Channing Tatum). Baywatch, meanwhile, can't seem to decide what it wants to be. The movie plays up the action and plays up the comedy but can't seem to merge the two. It doesn't quite hit the same self-awareness 21 Jump Street has, but it also doesn't take itself seriously enough to deliver real, well-thought-out jokes.
The movie also bounces back and forth between relationships. Sometimes it highlights the romance between Efron's Brody and Alexandra Daddario's Summer; other times it seems like it wants to focus on the family dynamic of the whole team. While the moments showing the relationship between Brody and Johnson's Mitch definitely get the closest to seeming like a good movie, writers Damian Shannon and Mark Swift never let the moment linger long enough to really sell it; director Seth Gordon, meanwhile, seems more preoccupied with explosions and objectification than with really letting the characters shine.
While no one was expecting Baywatch to have an Oscar-worthy plot, the film's thinness ultimately made it forgettable for viewers who did head out to theaters, and, with the already bad reviews, the movie didn't have a chance to get the word-of-mouth necessary to carry it through choppy box office waters.