Creature Commandos Cast, Episodes, Writer, And More Details
Followers of the more bizarre and esoteric corners of the comic book world are probably pretty excited about the prospect of an animated series based on DC's "Creature Commandos," reportedly on the way. If you're not familiar, the basic premise is that characters based on classic monsters are assembled by the US government to fight Nazis and other threats during World War II.
Since debuting in 1980, the Creature Commandos have pretty much remained niche characters without a lot of mainstream awareness. This might sound similar to how the Guardians of the Galaxy were a little-known superhero team outside of hardcore comics fan circles before their feature film franchise made them household names.
With a "Creature Commandos" series on the way, now's a great time to read about what we know about the show so far, and what you might be able to expect from the series once it finally hits screens.
When will Creature Commandos be released?
As the first piece of an expansive new DC Comics screen universe (as revealed by James Gunn on Twitter via Heroic Hollywood), "Creature Commandos" will give fans a look at the golden age of whatever this new universe ends up being called. And, perhaps most interestingly, the series will provide a look at some metapowered exploits coinciding with World War II that far predate major DC events such as Kal-El's crash landing on Earth or the deaths of young Bruce Wayne's parents.
As for when this first look will finally be available to fans, there's no date set yet. But series writer Gunn has provided multiple updates on the project on social media, and a release sometime in 2024 is backed up by the show's IMDb listing. With Gunn's "Superman: Legacy" scheduled for release in 2025, it seems we can at least expect it to be on Max before then.
If you're worried that "Creature Commandos" might be delayed because of ongoing WGA and SAG-AFTRA strikes, Gunn also assured fans on his Instagram account (preserved by a screenshot from u/Hashbrown924 on Reddit) that as an animated project, it's able to continue production through the strikes. So a release sometime next year still seems to be the assumed time frame.
Who is starring in Creature Commandos?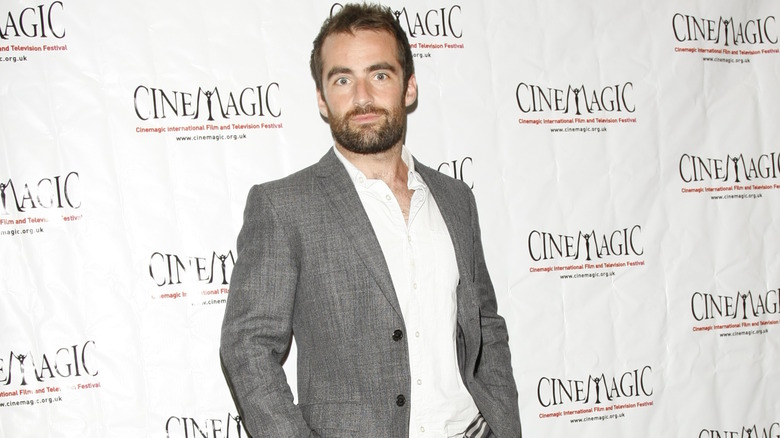 Michael Bezjian/Getty Images
No team of "Creature Commandos" can exist without Creatures, and the show's IMDb listing shows we've got a pretty impressive slate. Unfortunately, for those seeking advance information on the series, many of the characters seem to be original to the series rather than coming directly from the comics. But the casting information itself should still be of interest to anyone looking forward to the show.
Russ Bain will star in three episodes as the character of Craic Brother, about which little seems to be known. Sean Gunn, brother of James Gunn, will voice the G.I. Robot who serves as a kind of mascot for the Creature Commandos team. Eric Frankenstein, who will presumably be the DC Comics version of Frankenstein's monster, will be voiced by David Harbour, while new character Ilana Rostovic will be voiced by Maria Bakalova. Rick Flag, Sr., the World War II vet father of Rick Flag (Joel Kinnaman) in both "Suicide Squad" and "The Suicide Squad," will be voiced by Frank Grillo, and DC stalwart supervillain Doctor Phosphorous will be played by Alan Tudyk.
S.H.A.D.E. scientist Nina Mazursky will be voiced by Zoe Chao, and John Economos, familiar to viewers of "Peacemaker," will once again be played by Steve Agee, this time in voice form. Viola Davis will also be returning to voice her DC Universe role of Amanda Waller, so we know that at least part of "Creature Commandos" will be set in the present day, rather than during World War II. Finally, for now, Raoul Bhaneja is part of the cast in an unspecified role.
Who is writing and producing Creature Commandos?
Charley Gallay/Getty Images
The animated "Creature Commandos" series will be written in large part by DC Studios head James Gunn. He's the only writer currently listed on IMDb, aside from the creators of the original comics, Pat Broderick and J.M. DeMatteis. And while we have yet to see Gunn's work on the series in action, his social media comments regarding the project suggest that he is taking a hands-on approach in its development. For fans of the underground-auteur-turned-superhero-mogul, the good news is that "Creature Commandos" will likely feel like a Gunn project from the ground up, akin to his work on the "Guardians of the Galaxy" film series and "The Suicide Squad."
On the production side, "Creature Commandos" will be executive-produced by Gunn and his DC Studios co-chairman, Peter Safran. In addition, Dean Lorey and Sam Register are also attached to the project as executive producers.
What will Creature Commandos be rated?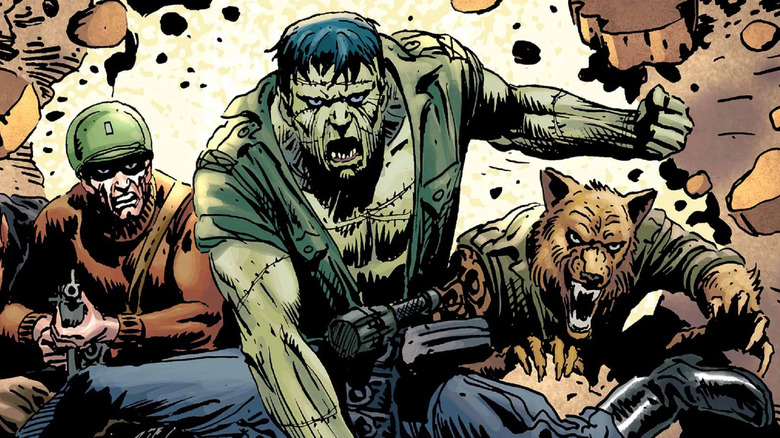 DC Comics
Content rating information for "Creature Commandos" won't be set in stone until the episodes actually hit Max (hopefully) sometime next year. But given the project's status as an adult animated series, its sometimes grisly source material, and James Gunn's involvement, we can safely assume that this series will be on the mature end of the TV content ratings spectrum. This would likely see the series receiving a rating of TV-14 or TV-MA, similar to the live-action DC Comics project "Doom Patrol," itself based on another off-beat corner of the DC Comics universe. An even better point of comparison would be the animated series "Harley Quinn" and its TV-14 rating, which the makers of "Creature Commandos" may well see as a challenge.
With various undead and supernatural monsters facing off against Nazis in occult cul-de-sacs of World War II, "Creature Commandos" will definitely have ample opportunity for the kind of gruesome gore and sexual humor that are some of Gunn's signatures as a filmmaker.