Don't Expect To See Wonder Woman In The DCU Anytime Soon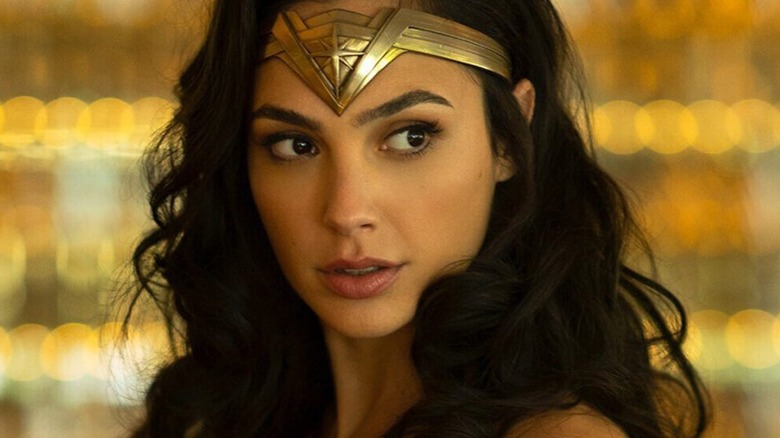 Warner Bros. Pictures/DC Entertainment
Editor's Note: After the publication of this article, which was based on reporting by Variety, James Gunn appeared to rebuff the notion that Wonder Woman will not be appearing in any DC films in the near future. Replying to a fan's tweet regarding the Wonder Woman details, Gunn wrote, "I hereby debunk it (only because it's not true)." He did not offer further information about any upcoming Wonder Woman appearances in the DCU. 
As the newly-minted DC Studios puts 2022 in the rearview mirror, the two men in charge of rebooting the DC universe on film and TV — James Gunn and Peter Safran — are probably hoping that 2023 is a lot less turbulent for the prized franchise than the previous 12 months.
During that time, what was formerly called the DC Extended Universe went on a wild, often embarrassing ride that saw one film, "Batgirl," canceled outright in the final stages of completion, while another, "The Flash," was rocked by the erratic and possibly criminal behavior of its star, Ezra Miller.
Then, just as Gunn and Safran were named co-CEOs of the rebranded DC Studios, Dwayne Johnson made his own move to take over at least a swath of the franchise with a cameo by Henry Cavill as Superman at the end of Johnson's "Black Adam" — only for Cavill's apparent return to the role to be rescinded by Gunn, who revealed that a fresher, younger Superman was part of the new plan.
It also came to light right around the same time that director Patty Jenkins, who had helmed the first two "Wonder Woman" movies, was walking away from "Wonder Woman 3" after serious disagreements with Warner Bros. film heads Michael De Luca and Pamela Abdy about the direction of that sub-franchise, with star Gal Gadot's status unclear at the time of Jenkins' exit.
Now, with Gunn and Safran set at some point soon to unveil their initial three-year plan for DC Studios, it seems like we may have a little more clarity on whether Gadot's Wonder Woman is going to stick around as the new era begins.
There's no room for Wonder Woman in the new DCU – at least for now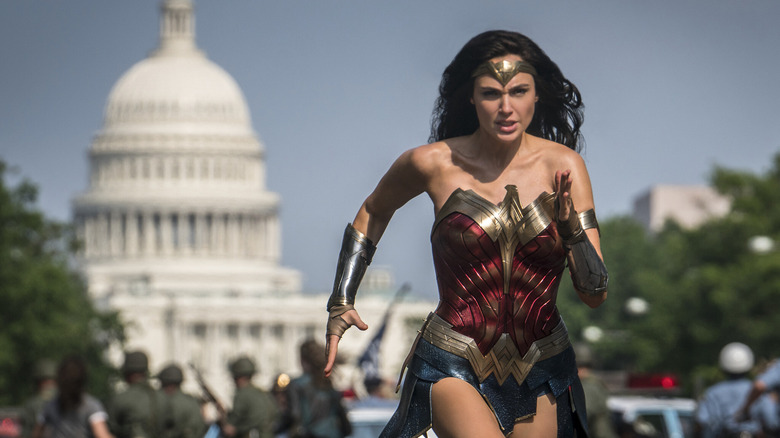 Warner Bros. Pictures/DC Entertainment
There are four DC movies on deck for 2023: "Shazam! Fury of the Gods" (March), "The Flash" (June), "Blue Beetle" (August), and "Aquaman and the Lost Kingdom" (December). Not including the upcoming sequels to "Joker" and "The Batman," which are tucked into their own silos, those represent the last vestiges of the old DCEU and the Snyderverse, the vision of DC's film canon that was spearheaded by director Zack Snyder for most of the last decade.
Once those movies are out the door, we'll begin to see whether Gunn and Safran's labors — which will likely start to surface in 2025 at this point — involve a total reset of everything DC or a mix of some remaining players with new faces and stories. According to a report from Variety, the pair have not ruled anything out — but one thing is sure: the plans that Gunn and Safran are putting in place "won't include Cavill's Superman or Wonder Woman at all."
Gunn and Safran's plans will surely cause controversy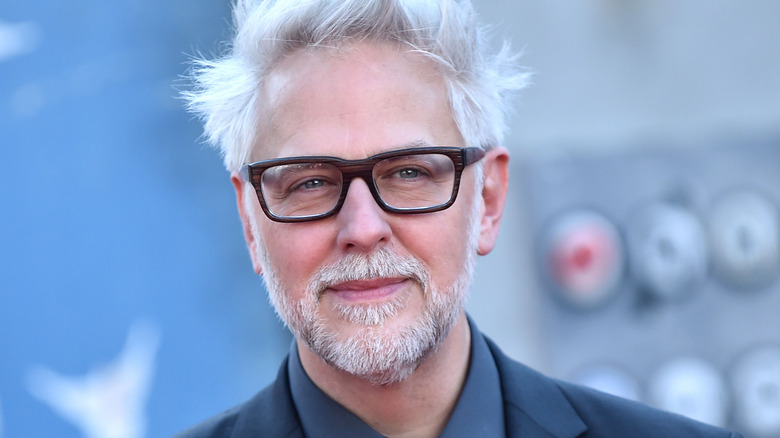 DFree/Shutterstock
If the Variety report is indeed accurate, then not only is the story told in the first two Patty Jenkins-helmed "Wonder Woman" movies truly at an end, but probably so is Gal Gadot's time as Diana of Themyscira, a move that is almost certain to further enrage fans who have long considered Gadot's interpretation of the character as one of the bright spots of the previous DC regime.
It's also potentially not a good look for a studio that's already scrapped one female-led movie, "Batgirl," although Gunn and Safran were not part of that decision and, for all we know, may have their sights set on featuring other women from the pages of DC Comics. This also doesn't mean that we won't see Wonder Woman again. But it will be quite some time — at least four years, if not more — before we do, and it now seems almost certain that there will be another actor wielding the Lasso of Truth when she does return.