Every Movie James Gunn And Peter Safran Announced For Their DC Universe Reboot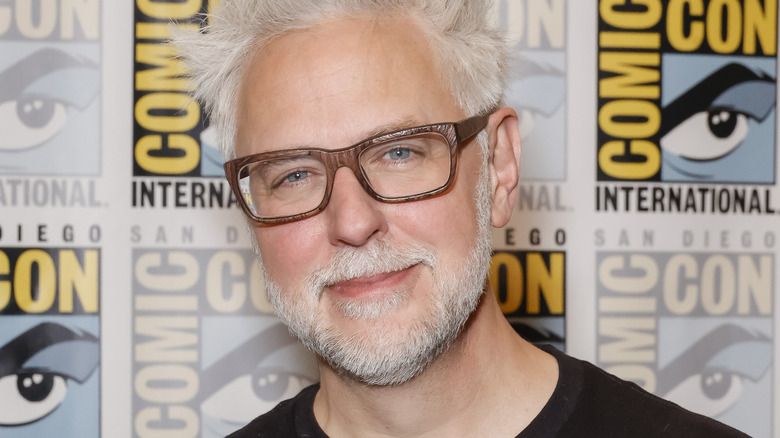 Frazer Harrison/Getty Images
It's no secret that for several years, the DC film and television offerings have been a mixed bag. For every great triumph like "The Batman" and "Peacemaker," there have been misfires such as "Black Adam" and "Wonder Woman 1984." Not to mention, the shared universe known as the DC Extended Universe has become a convoluted mess of retcons and contradictions, making keeping track of it a chore. Thankfully, it seems that DC media is about to turn a new leaf under the leadership of James Gunn and Peter Safran, the bosses of DC Studios.
Shortly after taking up their new positions, Gunn and Safran got to work overhauling the DCEU. On top of rebranding it as simply the DC Universe, they've made more than a few changes that have certainly ruffled some feathers. Henry Cavill is no longer Superman, "Wonder Woman 3" isn't happening, and Aquaman actor Jason Momoa might take on the role of Lobo, to name a handful of these alterations. Additionally, Gunn has a revised DCU slate for fans to get excited about, and he has finally unveiled it to the world.
At long last, the first portion of James Gunn and Peter Safran's DCU roadmap is here. Let's dive into the new and, hopefully, improved release schedule. 
Bring on the Kryptonians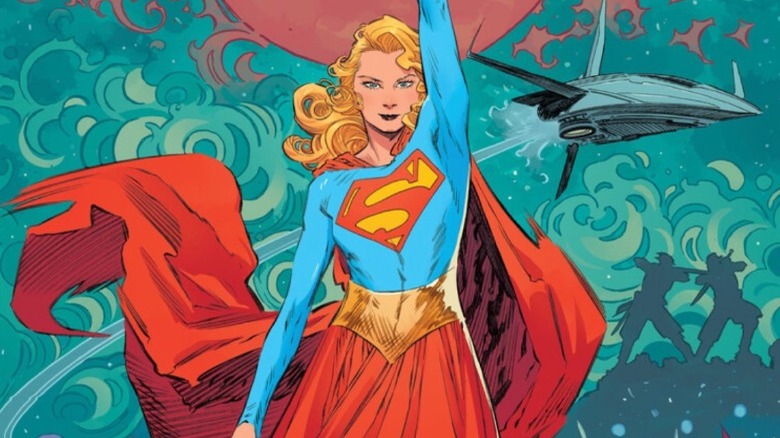 Bilquis Evely/DC Comics
Jenna Busch of /Film attended James Gunn and Peter Safran's DC Universe announcement event, where he revealed DCU's first chapter — dubbed "Gods and Monsters." Think of this as a phase of the MCU. Gunn shed some light on a project fans have known about for some time. His Superman film, titled "Superman: Legacy," will introduce this new continuity with a non-traditional superhero movie. As Safran explained, "It's not an origin story. It focuses on Superman balancing his Kryptonian heritage with his human upbringing." In that same vein, Gunn shared that the DCU won't always focus strictly on good-guy-versus-bad-guy conflicts. The film aims to premiere on July 11, 2025, though no actors have been revealed.
Keeping with the Kryptonian theme, Gunn and Safran unveiled "Supergirl: Woman of Tomorrow" as another project worth looking forward to. As the title implies, this film will be heavily inspired by comic writer Tom King's run of the same name since King is one of the driving creative forces behind the DCU. Gunn divulges that compared to Superman, who was sent to Earth and raised by loving humans, Kara wasn't so lucky. With the destruction of Krypton, she takes refuge on one of the remaining fragments of the planet, where she watches everyone around her slowly die off during her formative years. No release date was announced for "Woman of Tomorrow."
The Authority, Swamp Thing, and Batmen are on the way, too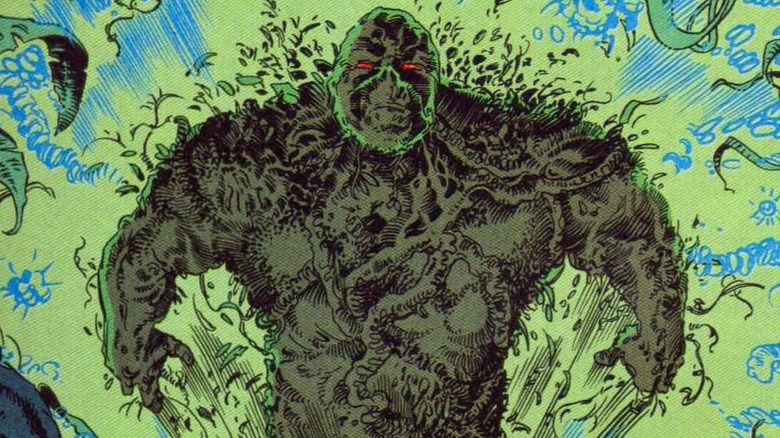 Scot Eaton/DC Comics
Moving away from the children of Krypton, Gunn announced some vastly different productions. Next up is "Swamp Thing:" a dark investigation of the monstrous lead character's origins, which Safran promises will be a fine example of how tonally varied all of their upcoming movies will be. Then there's "The Authority," based on the team that finds its roots in the Wildstorm Comics imprint. Gunn said that this is a passion project of his that will be big, as it's about a team of superheroes who are more than willing to do atrocious things so long as they're achieving their goal of helping the world.
Of course, it wouldn't be a DC film discussion without some mention of the cash cow himself, Batman. In addition to confirming the continuation of director Matt Reeves' "Batman" franchise, Gunn and Safran are working on a separate movie called "The Brave and the Bold." In quite a departure from most Batman-centric movies, this feature will center on the Dark Knight — not played by Ben Affleck or Robert Pattinson — as well as his son, the trained assassin Damian Wayne. Expect some parallels to Grant Morrison's Batman comic run and the appearance of other Bat Family members (via /Film).
With that, it seems like there's a little something for everyone within the "Gods and Monsters" chapter of James Gunn and Peter Safran's DCU. It'll be interesting to learn more about these projects as they inch closer to becoming a viewable reality.