The untold truth of the Spider-Verse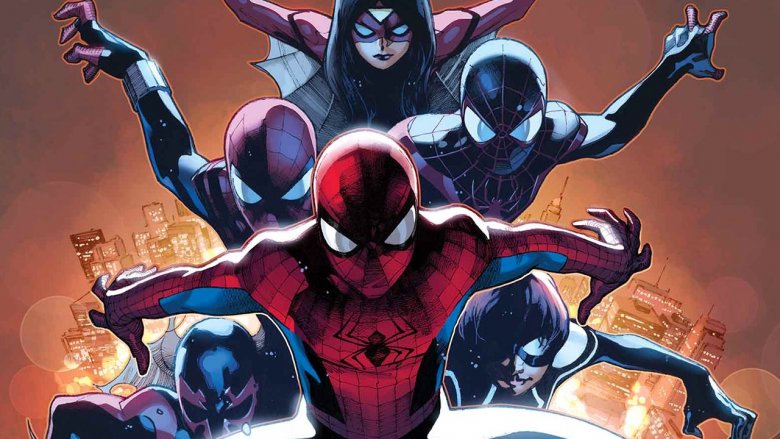 The trailer for December's Spider-Man: Into the Spider-Verse doesn't give us too many details, but we know that it won't be the first use of the word "Spider-Verse." The 2014 Marvel Comics event Spider-Verse is the inspiration for the new animated film. It ran through multiple Spider-Man titles, as well as a couple of miniseries designed just for the event. Its impact on Marvel Comics was huge. Spider-Verse contributed to the larger narrative that led Marvel to the cataclysmic 2015 Secret Wars event, led to new regular monthly titles, spawned sequels and other "Verse" events, and showed just how versatile a single Marvel franchise could be. 
In the 2005 event Spider-Man: The Other, Peter Parker learned he was more than just a guy who happened to get chomped by the wrong spider — he was part of an ancient animal totemic legacy. Spider-Man faced Morlun, a powerful villain who not only named all Spiders his enemy, but actually fed upon them. Spidey was able to defeat Morlun but in 2014's Spider-Verse, he faced entire family of Morlun's ilk — known as the Inheritors — who devoured Spiders from multiple realities. Since the Peter Parker from the Marvel Universe proper (a.k.a Earth-616) was the only Spider known to defeat an Inheritor, he led the charge against the cannibals.
For more, here's the untold truth of the Spider-Verse.