Netflix May Have Accidentally Leaked The Premiere Date Of Black Mirror Season 5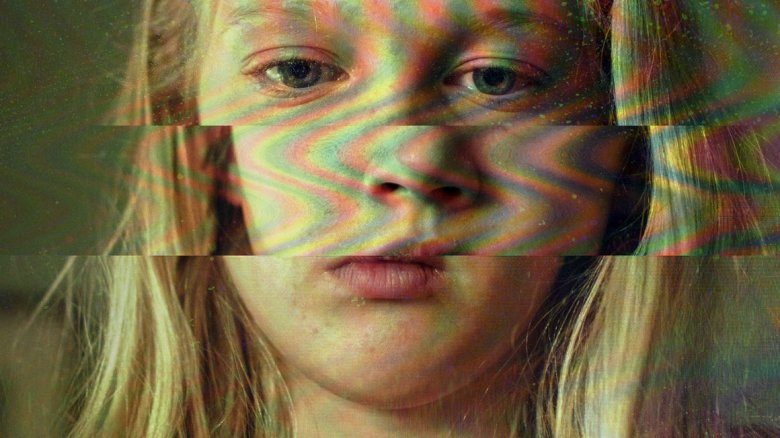 Netflix
Well, this may not have been part of the plan.
In a since-deleted tweet promoting their December offerings, streaming giant Netflix pegged December 28 as the return date for Black Mirror, the dystopian anthology series which has produced some of the most innovative television of the decade. However, there may be a catch.
Among such heavyweight titles as District 9, The Fast and the Furious, and Avengers: Infinity War (which drops on Christmas Day), fans were quick to spot Black Mirror: Bandersnatch before the tweet mysteriously vanished, as reported by Forbes. You may notice that this does not necessarily refer to the release of a full season, but may instead herald the arrival of only a single new episode, which would not exactly be in keeping with history. The first two seasons of Black Mirror aired on British television Channel 4, after which it was picked up by Netflix; subsequent seasons have dropped all at once, with season 4's six episodes premiering on December 29 last year.
It's worth mentioning, though, that that title holds some significance. Astute Twitter user Ebejeevezner Scrooge noticed that the words "Bandersnatch" and "Psyclapse" appeared on the cover of a gaming magazine in the season 3 episode "Playtest" (which, incidentally, is one of the more overtly terrifying entries in the series' history). As he pointed out, this is almost certainly a reference to a pair of unfinished, never-released games promoted heavily by British software company Imagine Studios in 1984 — which may very well be the period setting of the new episode, as suggested by these set photos which he helpfully provided.
WE HAVE BLACK MIRROR CONFIRMATION!

Christmas special, December 28th, titled 'Bandersnatch' — that's the episode that was being filmed in (an 80s-decorated) Croydon back in April. The Christmas trees make sense now! pic.twitter.com/4qwcjAZ0Xq

— Ebejeevezner Scrooge ⛄🎄🎅🎁❄️ (@jeeveswilliams) November 21, 2018
If Mr. Scrooge is correct, we may simply be looking at a Black Mirror Christmas special, which — as intriguing as that sounds — will only partially satisfy the appetites of fans clamoring for a new batch of episodes. But in the world of the series, things are rarely as they seem, and it's perfectly possible (perhaps even likely) that Netflix's hastily-deleted tweet was meant to be mysterious and provocative, in true Black Mirror fashion.
Of course, the series' fandom is going into overdrive attempting to put all of these pieces together, with the most prominent theory suggesting that "Bandersnatch" will actually serve as a prequel to "Playtest," but this could be far off the mark. Netflix has responded to the hullabaloo surrounding the apparent leak with complete silence, and the series' third and fourth seasons demonstrated its willingness to toy with the expectations of fans with such unconventional entries as "San Junipero" (which featured an atypically upbeat ending) and the extended Star Trek riff "USS Calister."
Even if "Bandersnatch" proves to be a one-off, the smart money is on the remainder of season 5 not being far behind. Bloomberg reported back in October that a full slate of new episodes was expected before the end of the year, and that one of those episodes would be an interactive, "Choose Your Own Adventure"-style outing — a format which, if successful, the streamer may continue to experiment with for future original offerings.
At any rate, we may very well just have to wait until December 28 to see what happens; after all, Black Mirror specializes in keeping viewers on their toes, so why should its promotion be any different? But rest assured, we'll be keeping a close eye on this one, and we'll have additional details if and when they become available.