Iron Fist Fans Start Petition Asking Netflix To Bring Series Back For Season 3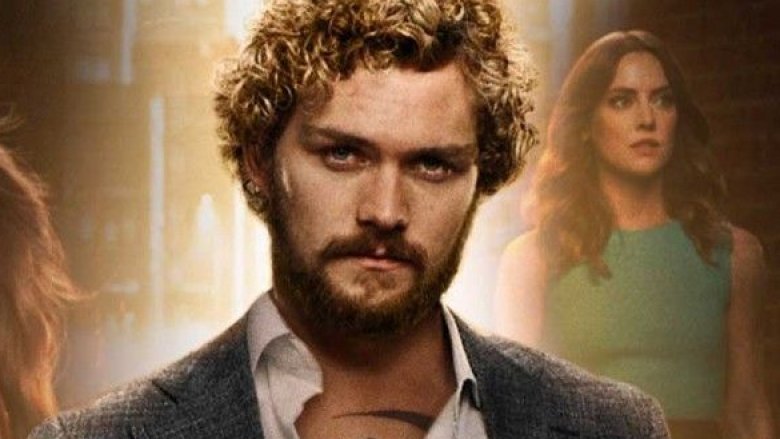 Netflix
Marvel fans are putting their feet down and their fists up. 
On Friday, October 12, Netflix announced that it had cancelled Iron Fist, the Marvel television series starring Finn Jones as the martial arts master and Buddhist billionaire Danny Rand, after just two seasons. A fan by the name of Melissa Hodge is hoping to change all that, having started a Change.org petition, simply named "Bring Back Iron Fist," asking Marvel and Netflix to reverse their decision and order a third season of the superhero series.
"Netflix has made a terrible decision in cancelling Iron Fist after 2 seasons. There are many fans of the character and the series and most people said that the second season was excellent. I think its unfair that Luke Cage, Jessica Jones, and Daredevil get a third season and their shows get mixed reviews too yet Iron Fist gets the shaft. There is so much more potential and stories to be told and its not great fanservice to end the last season on a cliff hanger and not go along with it especially when the second season was more well recieved [sic] with critics and fans," the "Bring Back Iron Fist" campaign description reads. "So Netflix and Marvel please revise your decision and greenlight a third season for Iron Fist."
As of Monday, October 14, Hodge's petition has amassed 11,048 signatures — a figure that seems to be growing by at least 1,000 signatures per hour.
Plenty of Iron Fist fans wrote messages in the comments section of the petition. "I love this show and we need at least one more season for closure," one user wrote. Another sent out, "The second season was great. Don't stop now!"
Many are upset that Marvel and Netflix pulled the plug on Iron Fist after the cliffhanger ending seen in the season 2 finale, and are disappointed that they won't get to see the characters continue to develop in future seasons centered around new and exciting stories. "The characters from Iron Fist really started to come into their own during The Defenders. The 2nd season of Iron Fist just solidified the characters and brought their story to life," a fan wrote in support of Hodge's petition. "There is so much more story to tell. Don't leave us with a cliffhanger like this."
Others are feel as though Iron Fist hasn't been given the same chance as the other Marvel-Netflix series Luke Cage, Jessica Jones, and Daredevil. Iron Fist is the first of the superhero shows to be cancelled, and the only series (save for the crossover ensemble show The Defenders, which may never get a second season) to not receive a third season.
One fan argued that Iron Fist "could become a much better show" if Marvel and Netflix "just put the show in the right hands," and stated that it's "unfair to completely get rid of" the series simply because it had a "rough first season." Another fired shots at Luke Cage and Jessica Jones in defending Iron Fist: "I love this show. Luke Cage and Jessica Jones had bad second seasons and yet get to go on. This show should be allowed to continue since it was the better show."
Iron Fist debuted to abysmal reviews, and even stirred up controversy regarding the casting of Jones (a white actor) rather than an Asian or Asian-American actor, so it was shocking to hear at San Diego Comic-Con 2017 that Marvel and Netflix renewed the series for a second season — with a new showrunner on board to help steer things in a more positive direction. Sadly, though critics warmed to Iron Fist during its sophomore season, which debuted on Netflix in early September 2018, the response was still mixed and certainly wasn't enough to save the show from getting the dreaded ax. 
"Marvel's Iron Fist will not return for a third season on Netflix," Marvel and Netflix said in a joint statement when news of Iron Fist's cancellation went public. "Everyone at Marvel Television and Netflix is proud of the series and grateful for all of the hard work from our incredible cast, crew, and showrunners ... We're thankful to the fans who have watched these two seasons, and for the partnership we've shared on this series. While the series on Netflix has ended, the immortal Iron Fist will live on."
It's unlikely that Marvel and Netflix will backtrack, un-cancel Iron Fist, and greenlight a third season like Hodges and 11,000-plus others are hoping. What may end up happening, however, is that the companies decide to give Iron Fist a proper send-off, ordering a feature-film-length finale that resolves the cliffhanger and wraps up the storyline nicely. It's certainly happened before. 
After Marvel and Netflix canceled Sense8 earlier this year, fans started a Change.org petition asking for the companies to renew the sci-fi series for a third season. (Sound familiar?) Another round of Sense8 wasn't in the cards, but a super-sized finale was. Sense8 ended with a two-hour special in June 2018. 
Granted, the Sense8 petition pulled in hundreds of thousands of signatures, and the Iron Fist one has yet to crack even the 15,000 mark, but there remains a glimmer of hope that maybe, just maybe, Marvel and Netflix will give the series one last chance.