Sense8 Is Getting A Two-Hour Finale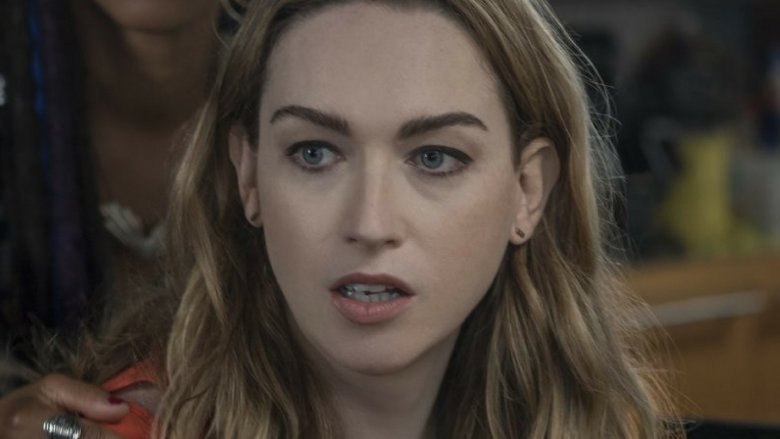 It looks like we haven't seen the last of Sense8 after all. As announced on social media Thursday, Netflix is set to give the well-loved sci-fi series a proper two-hour finale to help appease fans shocked by its cancelation earlier this year.
Sense8 was one of the most notable victims of Netflix's new tougher standards for show renewal, with the series getting pulled after just two seasons and a Christmas special. Fans gathered to request that Netflix bring the series back, creating a Change.org petition that amassed hundreds of thousands of signatures, but the show made the announcement on their social media accounts weeks ago that they were officially off the air for good. However, it appears that Netflix has now changed their mind, with the movie reuniting the show's original cast and crew to give the characters a proper send-off. 
Co-creator Lana Wachowski penned a letter to fans celebrating the announcement, writing, "The outpouring of love and grief that came in the wake of the news that Sense8 would not be continuing was so intense that I often found myself unable to open my own email... I had never worked so hard, or put so much of myself into a project as I had with Sense8 and its cancellation hollowed me out."
Wachowski went on to say that she felt the sadness of losing her crew and actors, but that she was most affected by the "heartbreak" of the show's fans. "Friends kept calling from all over the world asking, 'Isn't there anything you can do?'" she wrote. "And the truth was no. By myself, there was nothing I could do. But just as the characters in our show discover they are not alone, I too have learned that I am not just a me. I am also a we."
Wachowski credited the outpouring of fan petitions and support with bringing the show back to life. "In this world it is easy to believe that you cannot make a difference; that when a government or an institution or a corporation makes a decision, there is something irrevocable about the decision; that love is always less important than the bottom line," she wrote. "But here is a gift from the fans of this show that I will carry forever in my heart: while it is often true those decisions are irreversible, it is not always true." 
The two-hour special is set to air next year. While we wait, see why Netflix was unfortunately unable to give Sense8 another full season.
Death doesn't let you say goodbye. 2 hour finale episode in the works. Tell your cluster. pic.twitter.com/GHZgGuHwS0

— Sense8 (@sense8) June 29, 2017