Marvel's Iron Fist Renewed For Season 2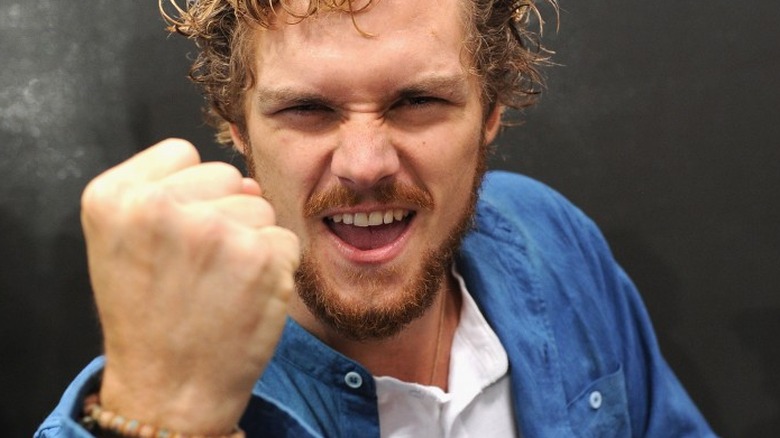 Getty Images
We haven't seen the last of Iron Fist.
Despite bombing with critics, many of whom said the Marvel superhero show was guilty of whitewashing the original comic book narrative, Iron Fist will return to Netflix for a second season (via The Verge).
The renewal was confirmed on Friday at Comic-Con during Marvel Television and Netflix's presentation for Marvel's The Defenders, a superhero miniseries also hitting the streaming service in the near future. There, Marvel head of television Jeph Loeb revealed that a fan-favorite character from fellow Marvel and Netflix show Luke Cage is joining the Iron Fist season 2 mix. Simone Missick's Misty Knight climbs board for the series' sophomore run.
When Game of Thrones actor Finn Jones was cast as the lead in Iron Fist, Marvel and Netflix were met with a ton of backlash. Jones plays Danny Rand, better known as the titular Iron Fist, who's Asian-American in the source material. Critics tore down the series bit by bit, chastising not only the studios' decision to have a white man play a man of color but also the drama's poor pacing and lack of authenticity.
Jones previously defended the series, stating that viewers needed to watch Iron Fist with an open mind to really enjoy it.
"[Marvel series] are first and foremost made for the fans. I also think some of the reviews we saw were seeing the show through a very specific lens, and I think when the fans of the Marvel Netflix world and fans of the comic books view the show through the lens of just wanting to enjoy a superhero show, then they will really enjoy what they see," Jones said. I think it's a fantastic show which is really fun and I think it stands up there with the other Defenders' shows without a doubt."
Given these harsh reviews and the negative buzz that surrounds the show and its main man Jones, it's somewhat surprising to hear that it's been renewed for another season. However, Iron Fist is a central part of Marvel and Netflix's plans for total superhero TV show domination, so a pick-up was pretty much guaranteed before the first episode even aired.
Iron Fist was the fourth of five total Marvel series that Netflix nabbed in a previous deal. The series' predecessors (Daredevil, Jessica Jones, and Luke Cage) have all been renewed for additional seasons. Marvel's The Defenders rounds out five-series collection, and will feature all four characters. 
No set release date for Iron Fist season 2 has been announced, but we'll update you when we learn more. Until then, find out what really went wrong with the show.