Netflix's Mindhunter Casts Damon Herriman As Charles Manson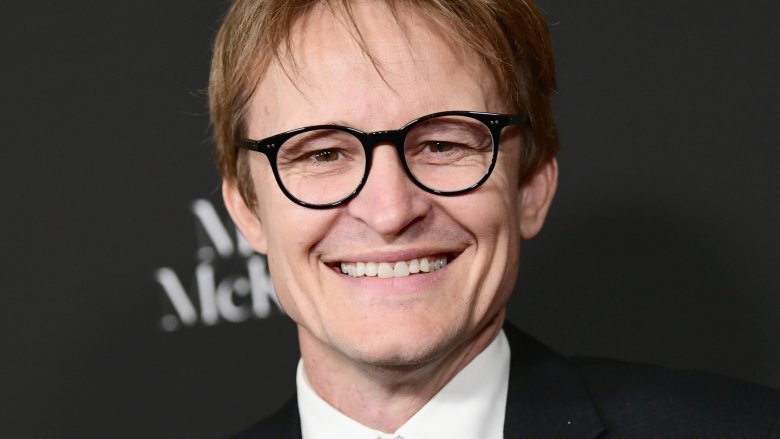 Getty Images
Anything Quentin Tarantino can do, David Fincher can do first. 
Just two days after it was announced that Tarantino tapped Australian actor Damon Herriman to play Charles Manson in his upcoming film Once Upon a Time in Hollywood, it's come to light that Fincher had already hired Herriman for the same role on Netflix's Mindhunter, which he executive produces and helps direct. 
Collider had the scoop, detailing that Herriman was on board for the second season of Mindhunter prior to his casting in Once Upon a Time in Hollywood — and already shot his scenes for Mindhunter back in July.  
We know that for the Tarantino flick, which is set in the "height of hippy Hollywood" and stars Leonardo DiCaprio and Margot Robbie (among about a hundred other A-listers), Herriman will play a 35-year-old Manson who orders members of his "Family" cult to murder actress Sharon Tate, hairstylist Jay Sebring, screenwriter Wojciech Frykowski, Folger coffee brand heiress Abigail Folger, and 18-year-old student Steven Parent on August 9, 1969. 
On the new season of Mindhunter, the crime drama starring Jonathan Groff and Holt McCallany as a pair of special agents who work for the FBI's Behavioral Science Unit, Herriman's Manson will be quite a bit older. Sources close to Collider note that the actor's appearance on Mindhunter will be in the 1980s, after Manson was incarcerated on seven charges of first-degree murder and one charge of conspiracy to commit murder for the 1969 slayings and for the deaths of Leno and Rosemary LaBianca. 
It doesn't come as much of a surprise to hear that Herriman's Manson will be locked up when viewers see him on Mindhunter, considering the whole premise of the series is that Groff's Holden Ford, McCallany's Bill Tench, and Anna Torv's psychologist Wendy Carr interview imprisoned serial killers to gain a better understanding of their motivations for murder.
Where the first season of Mindhunter chronicled how Ford, Tench, and Carr established the Behavioral Science Unit and began their criminal profiling work, the second season will feature the Atlanta Child Murders of 1979 to 1981 as well as the infamous mass murderer Son of Sam, the BTK Killer Dennis Rader, and, of course, Manson. 
While is hardly the first time an actor has played the same character in two separate projects — take, for instance, Russell Brand playing rocker Aldous Snow in 2008's Forgetting Sarah Marshall and 2010's Get Him to the Greek – what's noteworthy here is that Herriman is booked to for a television show and a film that have nothing to do with one another. Not only is one a critically acclaimed Netflix series and the other a hotly anticipated feature, but the two are also vastly different in just about every way and have hardly any overlap other than the fact that they both include murderous men. 
Playing Manson on Mindhunter and in Once Upon a Time in Hollywood, Herriman will either doubly impress viewers or disappoint them twice over. Here's to hoping the former possible fate comes true. 
Once Upon a Time in Hollywood is scheduled to debut on July 26, 2019. Netflix hasn't yet announced when Mindhunter season 2 will arrive.