Once Upon A Time In Hollywood Casts Mike Moh As Bruce Lee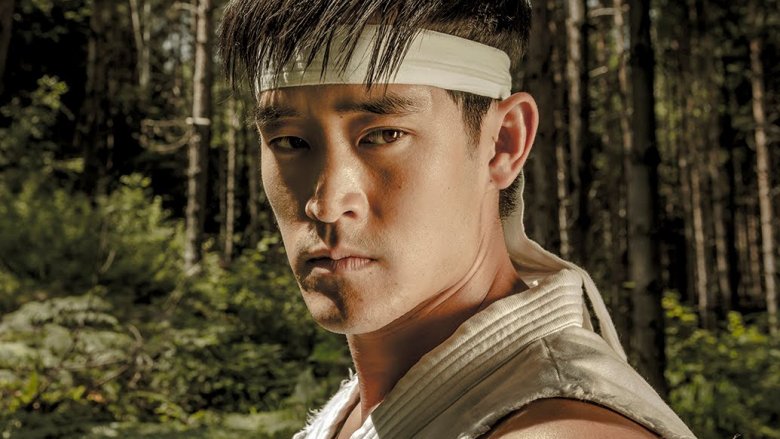 YouTube
Quentin Tarantino has added another actor to the already massive Once Upon a Time in Hollywood cast. 
As announced by The Wrap, Mike Moh will play Bruce Lee in the 1969-set film. 
Many may recognize Moh from his work as Ryu on Street Fighter: Assassin's Fist, Street Fighter: Resurrection, and Street Fighter: World Warrior; as Steve Cho on Empire; and as Triton on Marvel's The Inhumans. 
But Moh is also a trained martial artist and a longtime admirer of Lee. In 2012, Moh uploaded a video to YouTube tributing Lee. He did the same three years later, honoring the martial arts master's legacy on the 42nd anniversary of his death. And just last month, Moh paid homage to Lee on Twitter: "It's been 45 years since this man passed. #brucelee has inspired me in so many ways... Martial arts, acting, his philosophies on life. But look at the loving way he looked at his children. I know the exact feeling he felt RIP Bruce. Walk on."
Within Once Upon a Time in Hollywood, Moh's Lee will likely share a significant amount of screen time with Emile Hirsch's Jay Sebring, the renowned hair stylist who made a major name for himself in 1960s Los Angeles. Sebring, who was murdered on August 9, 1969 by members of serial killer Charles Manson's Manson Family cult, was an "amateur kung fu enthusiast" and "an instrumental figure in Lee's career," as Slashfilm's Lindsey Romain details. 
In the mid-1960s, Sebring showed producer William Dozier a tape of Lee at an exhibition, which led Lee to scoring a role in The Green Hornet and later brushing shoulders with directors Steve McQueen and Roman Polanski — whose wife, actress Sharon Tate, was also killed that August night in 1969. Lee lived in a neighboring house near Tate's home in Benedict Canyon, California, where she, Sebring, and three others were murdered. 
Margot Robbie portrays Tate in the film, while Damian Lewis plays McQueen. It's assumed that Tarantino will eventually tap another A-lister to take on the role of Polanski — or perhaps already he has, given that Tim Roth, Michael Madsen, James Marsden, Kurt Russell, Timothy Olyphant, Michael Vincent McHugh, James Remar, Martin Kove, and a slew of others are on board in undisclosed roles. 
For the film, Moh joins lead stars Leonardo DiCaprio and Brad Pitt, who play fictional actor Rick Dalton and his stunt double Cliff Booth, respectively. 
Considering that both Moh and Tarantino are huge fans of Bruce Lee, there will probably be some serious fanboying going on behind the scenes of Once Upon a Time in Hollywood, which will open in theaters on July 26, 2019.