Cowboy Ninja Viking Pulled From Universal's Release Schedule, Production Delayed Indefinitely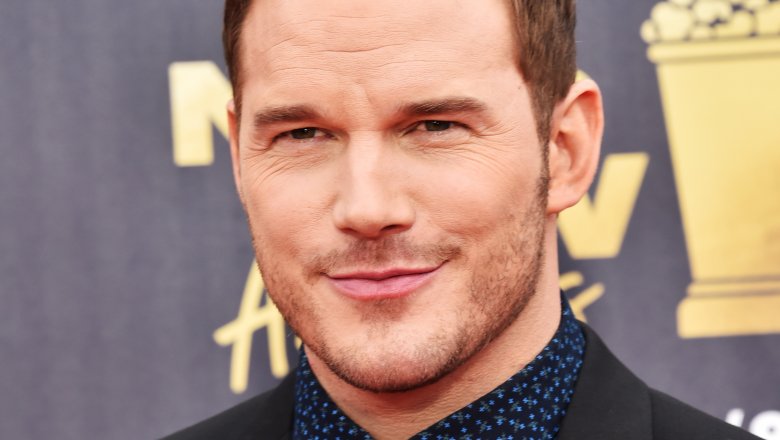 Getty Images
Universal Pictures has kicked the cowboy to the curb, nixed the ninja, and is no longer vouching for the viking. 
The studio announced — and Collider confirmed — on Tuesday that it had pulled the Chris Pratt-starring Cowboy Ninja Viking from its release schedule and delayed production indefinitely. 
According to the outlet, however, Cowboy Ninja Viking "remains in active development." It's expected that Universal will give the movie a new release date soon. It was originally slated to debut on June 28, 2019. 
With the film meant to get underway in September, it's difficult to speculate what exactly has caused the production delay and the loss of release date, and what else about it needs to be developed. Cowboy Ninja Viking has its director in Michelle MacLaren (Breaking Bad, Game of Thrones), which would have been her first film; its central star in Pratt, who plays Duncan, a triple-threat assassin who possesses the powers of a cowboy, a ninja, and a viking; and its potential leading lady in Priyanka Chopra, whose name first circulated the film in late July. 
Unfortunately, Collider's report suggests that Chopra's ties to the Cowboy Ninja Viking production aren't as sturdy as previously believed. The actress will reportedly "likely be the first choice for the role" opposite Pratt's Duncan, but she may end up having to decline the offer if her busy schedule clashes with Cowboy Ninja Viking's new production timeline — whatever that may be. 
Additionally, while MacLaren is still firmly attached to direct Cowboy Ninja Viking, the film probably won't be her feature film directorial debut. The filmmaker is also directing The Nightingale, an adaptation of Kristin Hannah's 2015 historical fiction novel of the same name, for TriStar Pictures. The Nightingale is reportedly due out in early 2019, so unless something miraculous happens, it looks like Cowboy Ninja Viking could be be MacLaren's second feature-length film.
In terms of the script for Cowboy Ninja Viking, which adapts A.J. Lieberman and Riley Rossmo's Image Comics graphic novel, it's seemingly all set. Paul Wernick and Rhett Reese (Deadpool) wrote the first draft of the script, and then Craig Mazin (The Hangover Part II), Ryan Engle (Rampage), and Dan Mazeau (Wrath of the Titans) stepped in to do a rewrite. 
Surely a solid, satisfying story came out of the two versions the five different writers crafted, right? It seems unlikely that Universal would shelve the project solely due to script issues, especially considering the trend of altering scripts while the cameras are rolling — and sometimes even starting filming without a completed script, as in the case of 2008's Iron Man. Perhaps things behind the scenes of Cowboy Ninja Viking have just been far more complicated than any of us ever realized.  
News of Universal pulling Cowboy Ninja Viking off its schedule and halting production until who knows when serves as the second hit to Pratt's professional life in the past few weeks. 
On July 20, Walt Disney Studios fired James Gunn as director of Guardians of the Galaxy Vol. 3, the three-quel film Pratt leads as superhero Star-Lord. Despite both his individual response to the situation, a tweet in which he offered a Bible quote from the Book of James, and the open letter he and the Guardians cast signed urging Disney to rehire Gunn, the House of Mouse apparently isn't going to walk back its decision, leaving Pratt attached to a film that has no one behind the lens. 
With Guardians Vol. 3 without a director (and its star Dave Bautista threatening to quit if Disney scraps Gunn's script) and now Cowboy Ninja Viking getting thrown into limbo, Pratt has had a rough go recently. It's a good thing he has The Kid, The LEGO Movie 2: The Second Part, Jurassic World 3, and his rumored girlfriend Katherine Schwarzenegger to keep his mind off all the chaos.